Greenville Alternative Teacher Education (GATE) Program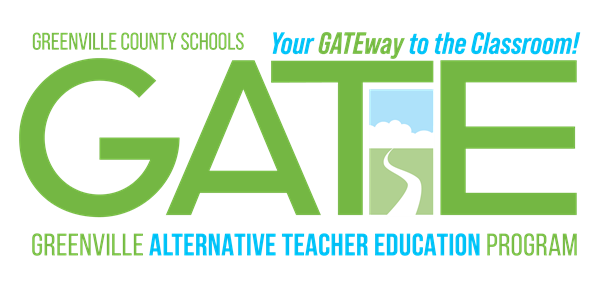 GATE Program Application Process
GATE Admission Process Checklist
Step 1
WAIT to receive a GATE Letter of Evaluation from Greenville County Schools. This letter will notify you of initial eligibility
Step 2
Take and pass the PRAXIS specialty area content exam. Request to have a score report sent to the South Carolina Department of Education (code R8108) and GATE (code RA5248). Upload a screenshot of your PRAXIS exam registration page and score report to the GCS online application.
Complete a district interview and writing sample. Information to complete this step will be sent via email once you have received your GATE Letter of Evaluation from step 1.
WAIT to receive a GATE Statement of Eligibility from Greenville County Schools. This letter will notify you of eligibility for the GATE Program. Do not apply for open teaching positions until you receive your GATE Statement of Eligibility."
Step 3
Wait to receive a GATE Teacher employment offer.
Step 4
Receive access to Orientation to Education course.
Provide required agreements, forms, and new hire documents.
Welcome to Greenville County Schools and the GATE Program!