Digital Safety and Citizenship Workshop
Thursday, February 7th at 12:30pm
Hosted by the our school's PTA
Free catered lunch for all attendees!
All parents and guardians are invited
RSVP now to secure your spot, because space is limited!
Parenting in the digital age is complex! PTA strives to help children act safely, responsibly and thoughtfully online.
Digital Wellness is being aware of how you spend your time online. It includes being mindful of your online presence and footprint; how you interact with social networks, games and apps; the ways you protect your identity; and how you balance your time online within your daily life.
Our workshop will have two parts:
Rick Floyd will give a very informative and insightful presentation about digital safety. Mr. Floyd has decades of experience working for law enforcement and our school district in the fields of digital safety and internet crimes against children/teens.
Parents will receive practical instructions on how to use Smart Talk Conversations in their own home to encourage open and honest conversations about digital safety and citizenship. The Smart Talk empowers families to create a personalized contract of ground rules for internet usage.
---
No Chess Club
There will be no Chess Club until January 25th.
---
Subscribe to the PTA News Flash
Parents, subscribe to the PTA Newsflash and have up-to-date information about school events, fundfaisers, opportunities to serve and more delivered to your inbox each week.
---
Sterling School Relay for Life
Our Reason to Relay
We are making a difference by teaming up to participate in the American Cancer Society's Relay For Life. Saving lives from cancer starts one team, one participant, and one dollar at a time. Our team is doing our part to make sure that cancer never steals another year of anyone's life. Please join our team or make a donation. The impact we can make together is much greater than what any of us could do alone!
Relay for Life is the American Cancer Society's largest fundraising event. Team members spend several months raising money for the actual culminating Relay event which is a celebration of our hard work and fundraising efforts. Cancer never sleeps, so for one night, neither do we. At the event, our team will take turns walking around the track to raise awareness to help the American Cancer Society create a world with less cancer and more birthdays.
Greenville's Relay is Saturday, May 18th, 2019 at Conestee Park.
Team sponsors stay the entire time; however, it is not required of each member to stay that long. Please talk to Mrs. Henry (Farnsworth) about the details or visit Sterling School Relay for Life.
---
ACE Awards Nominations Now Open

The ACE Awards (Advocates for Character and Education) is an annual award given to 72 male and female students from each of the 35 Greenville County middle and high schools. This award is designed to honor true "unsung heroes" who all too often are not recognized for their accomplishments. The selection process, established by Greenville County school counselors, focuses on identifying and selecting students who often go unnoticed for one reason or another, but have accomplished great things in their community, church or school.

If you would like to nominate a Greenville County 8th or 12th grader, please or go online to coaches4character.com and click the nominate button at the top of the page. All nominations must be submitted by January 31, 2019. An ACE Awards Advisory Committee at each school will choose finalists from among those nominated to complete an application for the ACE Award. One male and one female will be chosen from each middle and high school in Greenville County. All ACE award recipients will be recognized at the ACE Awards ceremony on May 15, 2019.
---
School Yearbook
You may purchase your Middel School yearbook directly by clicking on the image. For Elementary Yearbooks click here.
---
Calling all Volunteers!! - School Visitor and Volunteer Guidelines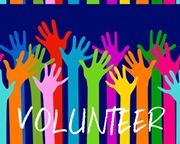 Do you want to volunteer at school? Do you want to attend field trips with your child? Do you want to be a study buddy or a mentor? If so, please view Greenville County Schools volunteer requirements to ensure a safe and secure learning environment for students
.
Please note:
If you were cleared as a volunteer last year, you will receive an e-mail when you are required to re-apply as a Volunteer II.
---