---
Dr. Patterson Named 2023 GCS School Administrator of the Year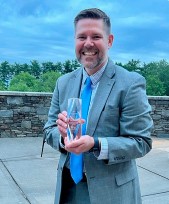 The Sterling School Leadership Team "hijacked" the newsletter this week in order to congratulate Dr. Josh Patterson on being named Greenville County Schools 2023 School Administrator of the Year at this year's GCS Salute to Education Banquet held Thursday, May 18, 2023. In earning this distinguished award, Dr. Patterson was described by his colleagues with these words:
Dr. Patterson is the embodiment of a successful educational leader. He is a strong collaborator, an exceptional listener, a lifelong learner, and creative problem solver. He sets a high standard of excellence for himself and leads with empathy, integrity, and determination. Dr. Patterson builds and maintains trusting relationships among staff, parents, and community members in order to support the school's diverse student body. He works diligently to cultivate a school community that nurtures collective efficacy and looks for every opportunity to share in the learning and work of the school. He is a leader who comes alongside his staff and works as a teammate to develop new ideas and strengthen best practices that increase student growth.
Dr. Patterson's philosophy and practice of education is deeply rooted in the development of the Whole Child. It is on this foundation that he has led a collective effort to build a successful school program. Providing a learning environment where students feel safe, healthy, supported, engaged, and challenged is what propels Sterling towards excellence.
---
Sterling/CTC Orchestra Achieves GOLD!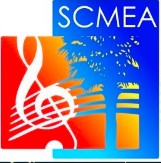 Congratulations to our amazing Sterling School/CTC Orchestra for earning the Gold Outstanding Performance Award by the SCMEA Orchestra Division. This award is given for a combination of accomplishments in All State, Region, Concert Performance Assessment, and Solo and Ensemble. Less than 30 schools across the state received this honor. We are proud of our students and their director, Mrs. Martin, for this huge accomplishment!

---
Chromebook (& Charger) Returns
Classes will turn in Chromebooks and chargers the last week of school. During this time, students will need to return the following:
Chromebook with top and bottom case attached free of any stickers
Charger, including the end that plugs into the wall outlet
Fees owed may be paid with My Schhol Bucks, exact cash or a check payable to Sterling School sent to the library.
**Students are responsible for paying for a lost Chromebook, an intentionally damaged Chromebook, a lost or damaged charger or a missing or damaged case.
Please note that fees will roll over to subsequent years and future schools, and will affect your child's ability to purchase prom tickets or attend graduation.
---
Sweet Summer Reading Program! #FightTheSummerSlide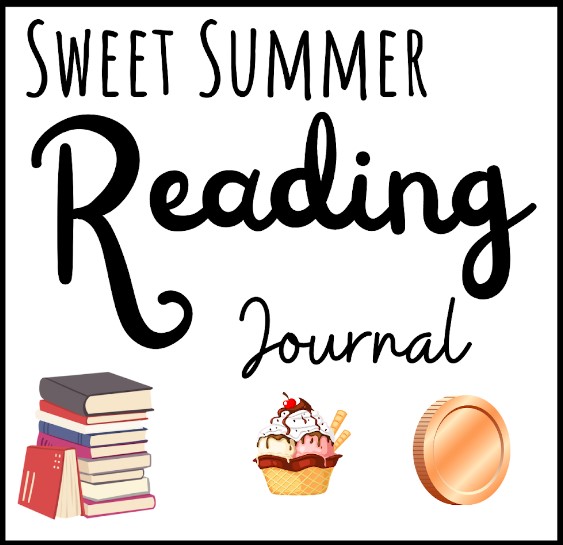 Studies indicate that a typical elementary student's academic achievement declines approximately two months over the summer. Additionally, summer learning loss is cumulative and over time can contribute to a student's potential success. This year, we are encouraging our Griffins, 5K to rising 8th grade, to join us in our fight against the "Summer Slide."

K-8th Sweet Summer Reading Journal information. The Sweet Summer Reading Program will begin at dismissal on Friday, June 2nd. With this summer learning experience, students will have the opportunity to win exciting prizes and participate in a start-of-year celebration!
---
FREE SCHOOL LUNCH IN 2023-24
The Community Eligibility Provision (CEP) is a school meal funding option from USDA that enables a school to provide free meals to all students, without the necessity of completing applications for individual eligibility.
This year, CEP in South Carolina has expanded to include students who receive Medicaid benefits. The expansion of the CEP program means that all students in our school will receive free lunch during the 2023-24 school year. We will also continue to offer free breakfast daily. You do not need to take any action to qualify for the free meals.
Our school is eligible to remain in the program through at least the 2026-27 school year.
---
Current 3rd & 4th Grade CTC Students: Summer Enrichment Camp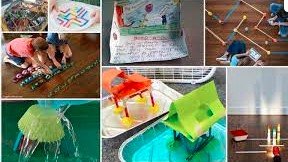 You are invited to enroll your current 3rd or 4th grade CTC student in our Summer Enrichment Camp. This unique summer opportunity will run during the same weeks as the GCS Summer Program. Space is limited so please complete the registration information ASAP and we will confirm if your child is accepted.
Camp will run Monday-Thursday for 4 weeks and the hours will be the same as a regular school day.Participants will have the opportunity to explore a variety of topics through an inquiry/project based approach. Students will be challenged to ask questions, think critically, and have fun interacting with friends and peers in a less structured environment.
Program Dates:
Week 1: June 19 - 22, Week 2: June 26 - 29 No camp the week of July 3-6
Week 3: July 10 - 13 , Week 4: July 17 - 20
Monday - Thursday 7:45-2:15
If you have any questions, please reach out to Ms. Foulkes or 864-355-4477
---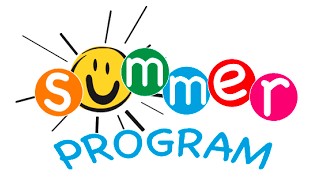 If your child was invited to attend the Sterling Summer Program, please register by May 4th.
Summer program dates are:
June 19 - 22
June 26 - 29
No program the week of July 3-6
July 10 - 13
July 17 - 20
Program will run from 7:45 - 2:15, Monday - Thursday
---
After School Program Registration 2023-2024
Registration for next school year (2023-2024) has begun. To register for next year, please fill out the short form AND return it with the $40 (per family) registration fee. You may mail it in to the school address, 99 John Mccarroll Way Greenville, SC 29607, Attention Maxi Henry, BY May 19th or you may send it in to the front office. Once this is received you will receive the long form via email fill out. You may not use MySchoolBucks for the registration fee for next year.
As long as you register by the end of this school year, you are guaranteed a spot.
If you have any questions please see the After School Website or email Maxi Henry.
---
Griffin News Website
Stay in the loop with the Griffin News Website where you can get the latest news and daily broadcasts.

---