---
CONGRATULATIONS, MR. MURPHY!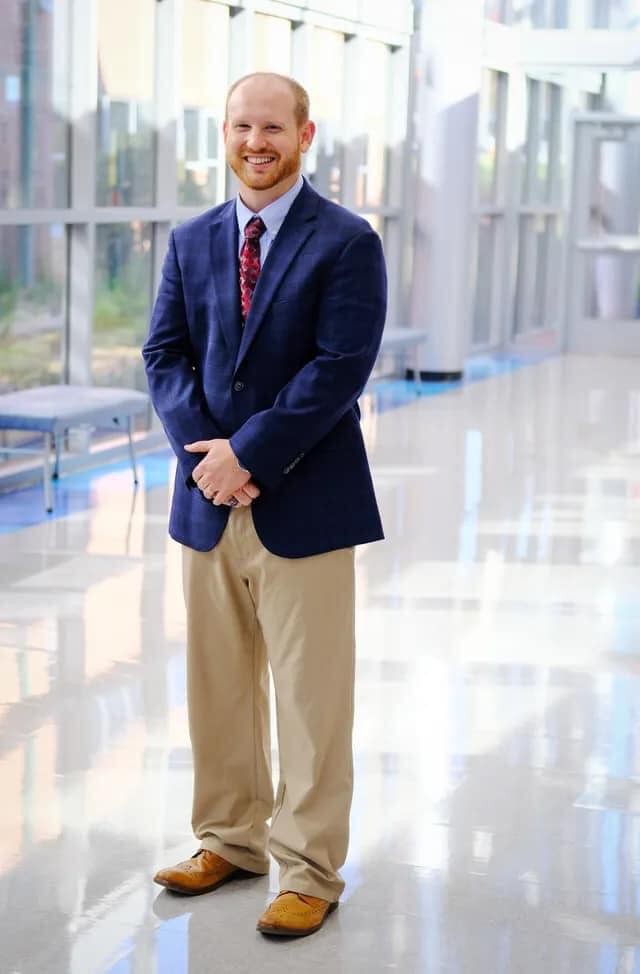 Last week, Upstate Parent Magazine announced this year's 10 Educators Who Make a Difference. Mr. Jeremy Murphy, one of our principals at Sterling School, was selected to receive this notable honor. From serving as lead administrator of our Charles Townes Center program, special education program, school safety oversight, and much more, Mr. Murphy oversees much of our school operations. We are grateful for him and are blessed to have him as part of our Sterling School family. Congratulations, Mr. Murphy, on the well-deserved honor!
---
3RD-5TH GRADE: GIRLS ON THE RUN REGISTRATION NOW OPEN!
Registration is now open for all 3rd-5th grade students! The season will begin on February 15th and practice will be held after school on Tuesdays and Thursdays from 2:30p.m. - 4:00p.m.
On April 23rd, we will hold an end-of-season 5K at Furman University! Our end-of-season 5K is a non-competitive community event that celebrates the hard work and dedication of our girls during the 8-week season.
Through our program, girls explore valuable lessons such as:
Standing up for themselves and others
Being a standbyer instead of a bystander
Practicing empathy, inclusion and acceptance
There is one thing you can count on: Girls on the Run is here for her! By signing her up for our program, you are giving her the opportunity to connect with other girls in our community in an inclusive and empowering space.
Over 8-weeks, your girl will meet with her peers 2 times per week (Tues & Thurs) to review our research-based lessons that incorporate physical activity in a fun and engaging way. She will connect with girls, build healthy habits and stay physically active! Take-home journals will also allow for every girl to connect to the lessons, explore her thoughts and exercise her mind. Trained coaches use a research-based curriculum to help girls develop critical life skills that they can use at school, at home or with friends. GOTR encourages girls to set goals for themselves and work toward them during each practice! This program is an excellent example of supporting the #WholeChild!
Connection and teamwork build confident and resilient girls. By registering her for the upcoming Spring season, you are giving her the opportunity to thrive, grow and flourish.
---
CUBING CLUB: NOW ACCEPTING NEW MEMBERS
Have you ever tried to solve a Rubik's cube, but didn't know how to? The Sterling/CTC Cubing club is here! This FREE, one semester long club will give you all the resources you need to solve the Rubik's cube, and more! All 4th-8th graders are welcome to join, via a Google Form. Try out a new experience, and meet new friends.
The starting date will be Tuesday, January 18. Club meets every school Tuesday from 2:30 to 3:30. Please bring a cube and computer.
*The Sterling/CTC Cubing club will not provide cubes; it is the member's responsibility to buy and bring them to school.
*Space is very limited, as there is a 16 member limit per semester, max 4 per grade.
---
New DHEC COVID-19 Guideline for Isolations/Quarantines
Greenville County Schools is required by law to follow DHEC's direction on quarantine and isolations, and we are updating our processes to reflect the changes outlined below. These updates will further reduce the time that students and employees are excluded from school and work while still keeping everyone's safety and health a top priority. Please familiarize yourself with the updates, which go into effect immediately.
---
Order Your Yearbook NOW!

MIDDLE SCHOOL
Middle School Yearbooks are now on sale for $40.
Order your Middle School Yearbook Here
ELEMENTARY SCHOOL
Elementary School Yearbooks are now on sale for $25
Order your Elementary School Yearbook Here
---