School Hours and Schedules
How Will I Know If Schools Are On eLearning Due to Weather?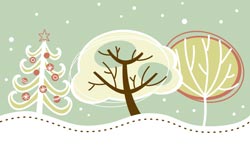 Check the GCS website HOMEPAGE
Follow us on Facebook, Twitter and Instagram.
Tune to local radio and television stations.
Call INFOLine at 355-3100
Parents should discuss plans for early dismissal (pickup, supervision, etc.) due to inclement weather with their children.
School Closing Options
Inclement Weather Process
What Are School Hours?
4K Full-Day Child Development (4 year olds) - Offered at Selected Sites
7:45 AM - 2:15 PM
Elementary Schools (Full-Day 5K, 1st Grade - 5th Grade)
Washington Center and West Greenville School
7:45 AM - 2:15 PM
Middle Schools (6th Grade - 8th Grade)
8:30 AM - 3:15 PM
High Schools (9th Grade - 12th Grade)
8:45 AM - 3:45 PM
Districtwide Half-day school hours are 7:45 a.m. – 11:45 a.m. for CDCs and elementary schools, 8:30 a.m. – 12:45 p.m. for middle schools; and 8:45 a.m. – 1:15 p.m. for high schools. For students attending a K-8 school, check with the school for dismissal times. Lunch will be served and buses will begin their afternoon routes 2.5 hours early. No extended day programs on half-days.
4K only half-day school hours (designated on the 4K Student Calendar) are 7:45 a.m. – 11:15 a.m. for CDCs and elementary schools. Breakfast and lunch is provided on all half-days. 4K Shuttle buses will pick up at CDCs at 10:45; special education buses will pick up at CDCs at 11:15; NWC sped buses will load at 10:45 due to car and bus lane issues. CDC car riders dismiss at 11:15. Elementary schools dismiss 4K students at 11:15.