School Hours, Schedules, and Closings
How Will I Know If Schools Are Closed?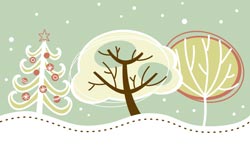 Check the GCS website HOMEPAGE
Follow us on Facebook, Twitter and Instagram.
Tune to local radio and television stations.
Call INFOLine at 355-3100
Parents should discuss plans for early dismissal (pickup, supervision, etc.) due to inclement weather with their children.
What Are School Hours?
4K Full-Day Child Development (4 year olds) - Offered at Selected Sites
7:45 AM - 2:15 PM
Elementary Schools (Full-Day 5K, 1st Grade - 5th Grade)
Washington Center and West Greenville School
7:45 AM - 2:15 PM
Middle Schools (6th Grade - 8th Grade)
8:30 AM - 3:15 PM
High Schools (9th Grade - 12th Grade)
8:45 AM - 3:45 PM