Registro
Kindergarten and First Grade Registration
PLEASE REGISTER NOW so schools have correct number of teachers and all preparations are made to welcome your child!
Children who will be five years old on or before September 1 of the current year must enroll in public or private kindergarten unless the parent or legal guardian signs a waiver (Kindergarten Non-Attendance Form). This form must be completed and signed by administration at the child's homebased school. Any child who will be six years old on or before September 1 of the current year must enroll in first grade. Students who are currently enrolled in a GCS 4K or 5K program do not need to register.
Parents should set up a Backpack account, then click on "Enroll A Student" and follow the instructions.
Online Backpack Enrollment Training for Parents
If you do not have internet access, the Student Enrollment Form and Home Language Survey form are available at each school. Be sure to bring all of the required documents when you visit the school.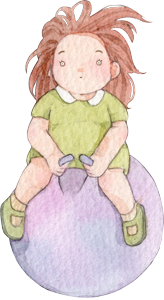 The following documents are required for online or face-to-face registration:
Photo ID from any state or country
Two current "proof of residency" documents (all must contain property address). These can be a combination of:

Current bills – i.e. electric, gas, water, cable
Current mortgage statement or current signed lease agreement with landlord's name and phone number

Child's Birth Certificate
Signed Certificate of Immunization, Conditional Certificate of Immunization, or Religious Exemption Certificate (Religious Exemption Certificate provided by Health Department)
Transportation forms are only required if you plan to use bus service.
To find out where your child will attend kindergarten or first grade, call INFOLine at 355-3100 or visit Find Your School section of our website.
---
Registro de kínder y primer grado
POR FAVOR REGÍSTRESE AHORA para que las escuelas tengan el número correcto de maestros y se hagan todos los preparativos para darle la bienvenida a su hijo.
Los niños que cumplirán cinco años el 1 de septiembre del año en curso o antes deben inscribirse en kínder público o privado a menos que el padre o tutor legal firme una renuncia (consulte Formulario de no asistencia al jardín de infantes). Cualquier niño que cumpla seis años antes del 1 de septiembre del año actual debe inscribirse en primer grado. Los estudiantes que están actualmente inscritos en un programa GCS 4K o 5K no necesitan registrarse.
Hay dos formas de inscribir a su hijo. Puede visitar la sección para padres del Sitio web de GCS y configurar un Cuenta de mochila. Abra su cuenta de Backpack, busque "Inscribir a un estudiante" y siga las instrucciones.
Entrenamiento de mochila en línea para padres
Si no tiene acceso a Internet, el Formulario de inscripción de estudiantes y La Encuesta sobre el idioma del hogar está disponible en cada escuela. Asegúrese de traer todos los documentos requeridos cuando visite la escuela.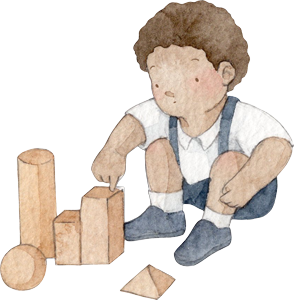 Los siguientes documentos son necesarios para el registro en línea o cara a cara:
Identificación con foto de cualquier estado o país
Dos documentos actuales de "prueba de residencia" (todos deben contener la dirección de la propiedad). Estos pueden ser una combinación de:

Facturas actuales, es decir, electricidad, gas, agua, cable
Estado de cuenta actual de la hipoteca o contrato de renta firmado actual con el nombre y número de teléfono del dueño

Certificado de nacimiento del niño
Certificado de inmunización firmado, certificado de inmunización condicional o certificado de exención religiosa (certificado de exención religiosa proporcionado por el Departamento de Salud)
Los formularios de transporte solo son necesarios si planea utilizar el servicio de autobús.
Para saber dónde asistirá su hijo al kínder o al primer grado, llame a INFOLine al 355-3100 o visite la sección Find Your School de nuestro sitio web.