GCS Virtual Programs
Greenville County Schools Virtual Program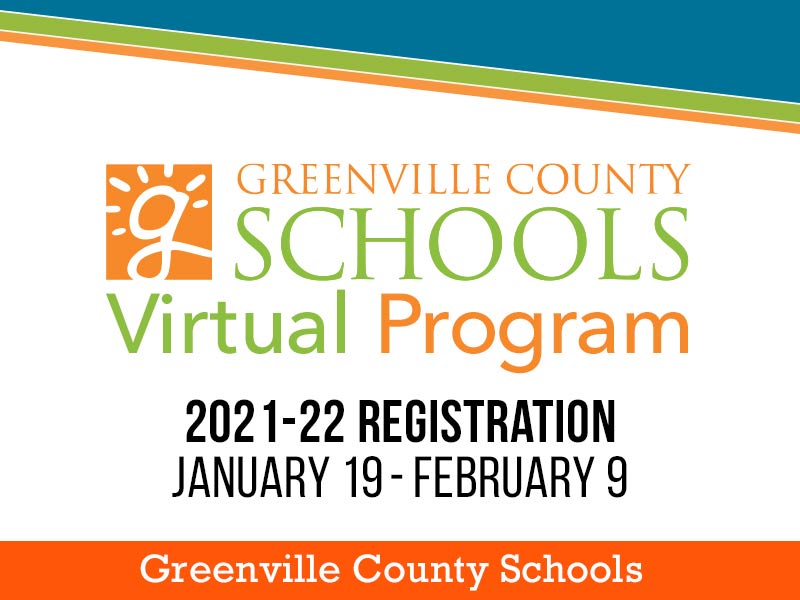 In the fall of 2020, GCS added a new full-time virtual option for students in grades 5K-12. Students must be enrolled in a GCS school in order to participate. In this program, students interact with certified GCS teachers daily during live Google Meet Sessions and receive timely teacher feedback in response to class or homework. Teachers experienced in online platforms and virtual instruction will teach and engage students through live and recorded lessons and tutorials.
Greenville County Schools Virtual Program
Additional High School Credit Courses
Additional high school credit courses are taught online, offering increased flexibility for students in rising 7th through 12th grades, through Greenville County Schools' adjunct virtual program- GCVSP. This option is available to 7th through 12th grade students in fall, spring or summer terms who are either brick and mortar students or fully virtual students. A student may register to take one or two online courses in GCVSP's high school virtual program to resolve a scheduling conflict, to take additional courses to get ahead, to make up lost credit due to transfer from one school to another, or to repeat a course failed. South Carolina's state-sponsored virtual program, VIRTUALSC, an additional option for students in grades 9th through 12th grades, offers online courses in collaboration with local school districts. For Greenville County Schools students, registration in either program (GCVSP or VIRTUALSC) is through the student's school counselor at the school where the student is currently enrolled.
For more information, click on the links below:
Additional High School Courses
Student Backpack Tutorial