Greenville Alternative Teacher Education (GATE) Program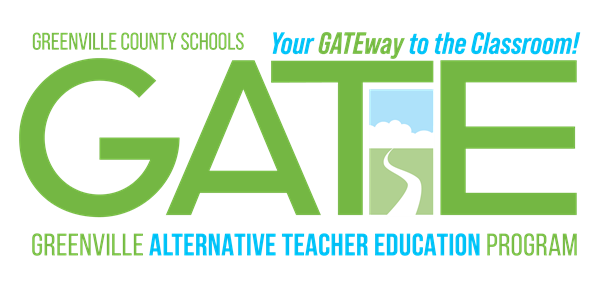 GATE Program Application
All applicants, including current non-certified GCS employees and external applicants, will apply using this method.
Please complete the following steps to apply for the GATE Program
Select and print the GATE Applicant Instruction Guide. Make sure to read the guide before clicking to apply, as it provides step-by-step instructions on how to set up your profile and complete the application process.
Click on Applications for the 2022-2023 GATE cohort link below and follow the directions in the GATE Applicant Instruction Guide.
GATE Application Pools for the 2021-2022 school year are now closed. Pools for the 2022-2023 school year will open in late-October.
The GATE application will not be considered until all documentation is received and the file is complete. It is the responsibility of the applicant to ensure that all necessary documentation has been received. After the file is complete, the Human Resources department will evaluate the application and applicants will be notified of next steps. GATE Program Application Process
School principals may not be contacted until applicants have completed all district requirements, submitted their application for educator certification to the SCSDE and received a GATE Statement of Eligibility Letter. Those who receive a Statement of Eligibility Letter will then be able to send a letter of interest and resume to the schools' principals who have posted vacancies on GCSD Current Positions.
If you have any questions or need additional information, please contact:
Candice Moore, Ph.D.
864.355.3895
cvmoore@greenville.k12.sc.us