Apply Now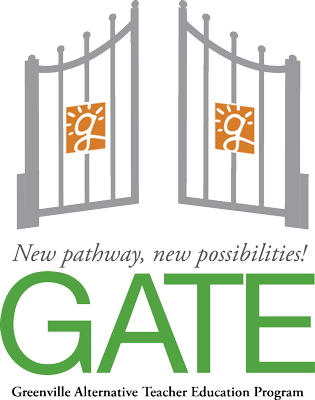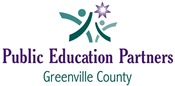 Greenville Alternative Teacher Education (GATE) Program
Overview
The Greenville Alternative Teacher Education (GATE) program is an exciting, innovative, new pathway to a career in teaching. The first district-based, job-embedded alternative certification program in South Carolina is designed to increase the number of exceptional math and science teachers in Greenville County middle level and secondary schools.
In partnership with Public Education Partners (PEP), GATE provides rigorous preparation in best educational practices to selected individuals who have a strong commitment to teach and a bachelor's degree with a major or an emphasis in math or science. Similar to a medical residency model, the program will fully integrate content, best teaching practices and professional knowledge within a supportive, authentic school teaching experience.
Potential candidates must have:
A bachelor's degree, with a major or an emphasis in science or math, from a regionally accredited college or university
A minimum 2.75 cumulative GPA
Evidence of passing score(s) on the PRAXIS specialty area content examination(s) as required by the South Carolina State Department of Education (SC SDE)
The program includes:
A three year teaching residency as a Greenville County Schools (GCS) classroom teacher
Teacher salary and benefits
A small cohort of candidates
Summer institutes and school year seminars specifically designed for the GATE Teaching Residents and taught by district personnel and expert educators
On-site, intensive coaching and mentoring from a school support team
Active participation in professional learning communities
A professional teaching certificate upon successful completion of the program
Applications will be accepted beginning January 2017-March 31st 2017. A limited number of candidates will be selected, so apply now!