Greenville Alternative Teacher Education (GATE) Program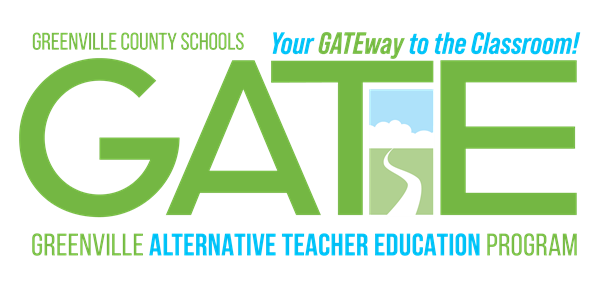 GATE Pools for the 2023-2024 school year are now CLOSED. GATE Pools for the 2024-2025 school year will open in October.
Overview
The Greenville Alternative Teacher Education (GATE) program is an exciting, innovative, pathway to a career in teaching. GATE is the first district-based, job-embedded alternative certification program in South Carolina and is designed to increase the number of exceptional teachers in Greenville County schools.
GATE provides rigorous preparation in best educational practices to selected individuals who have a strong commitment to teach and a bachelor's degree with a major or an emphasis in the specific teaching field. The program fully integrates content, best teaching practices and professional knowledge within a supportive, authentic school teaching experience.
GATE Flyer
Gate Information Sessions
The program includes:
A three year teaching commitment as a Greenville County Schools (GCS) classroom teacher
Teacher salary and benefits
Cohort Model
Summer institutes and school year seminars specifically designed for GATE teachers and taught by district personnel and expert educators
On-site, intensive coaching and mentoring from a school support team
Active participation in professional learning communities
A professional teaching certificate upon successful completion of the program
Potential candidates must have:
A bachelor's degree, with a major or an emphasis in the specific teaching field, from a regionally accredited college or university
A minimum 2.5 cumulative GPA
Evidence of passing score(s) on the PRAXIS specialty area content examination(s) as required by the South Carolina State Department of Education (SC SDE)
TeachSC
Our partner, TeachSC, is a program that provides free support to anyone who's thinking about becoming a teacher. When you sign up, you get perks like 1-on-1 coaching, up to $100 back in fee reimbursements towards expenses related to applying to our program (including testing and fingerprints), and a chance to win a regional $1,000 scholarship! Access these resources by signing up here!
GATE Testimonial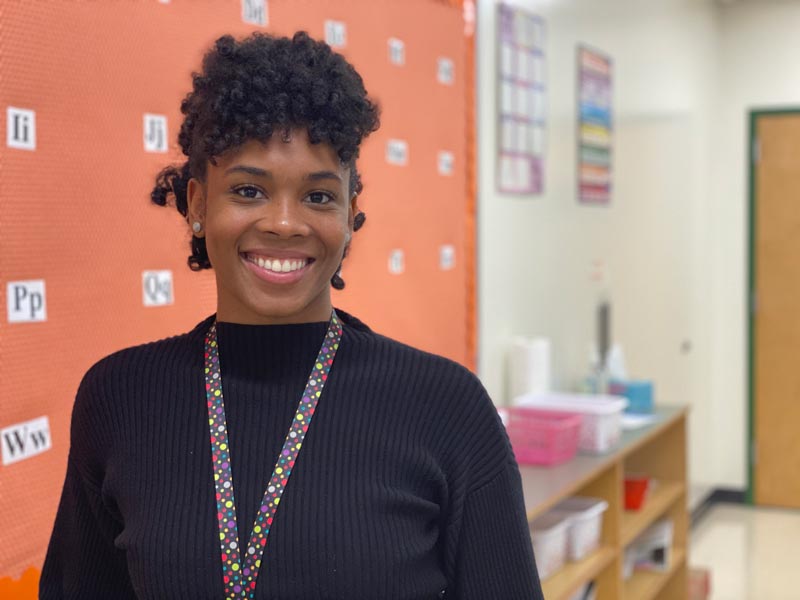 I have always wanted to be a teacher, but decided to pursue a math degree in college. When I graduated, my college advisor told me about the GATE program. GATE provided an amazing opportunity to pursue my passion of teaching. I love teaching and I love my students! As a teacher, I get to influence the lives of each student in my classroom each day. I believe that it is my purpose to do everything I can to encourage my students to be outstanding citizens in society.
Angel McGowan, Math Teacher, Mauldin High
GATE Testimonial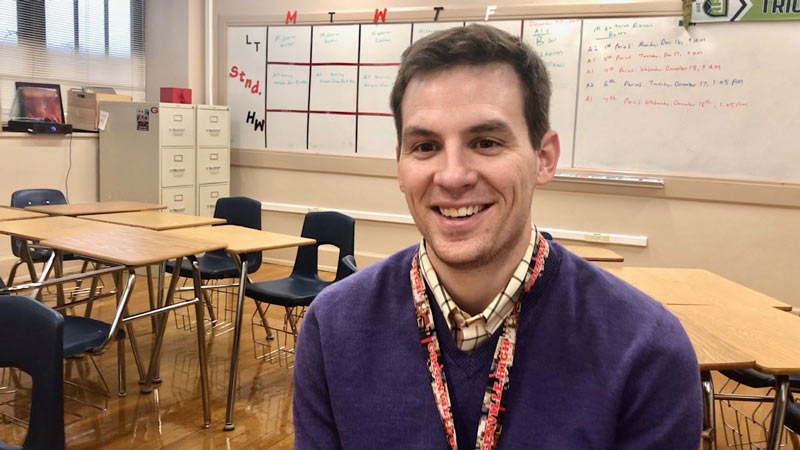 I decided to pursue GATE because I found myself uninspired by my work as an accountant. I wanted to figure out how I could make a difference with my work life. Now I can say my worst day as a high school math teacher is better than my best day as an accountant. My students inspire me to be the best at my job each day.
Michael White | Math Teacher, Greenville High