Posted: Tuesday, November 13, 2018
GCS Celebrates American Education Week 2018 - Transportation Staff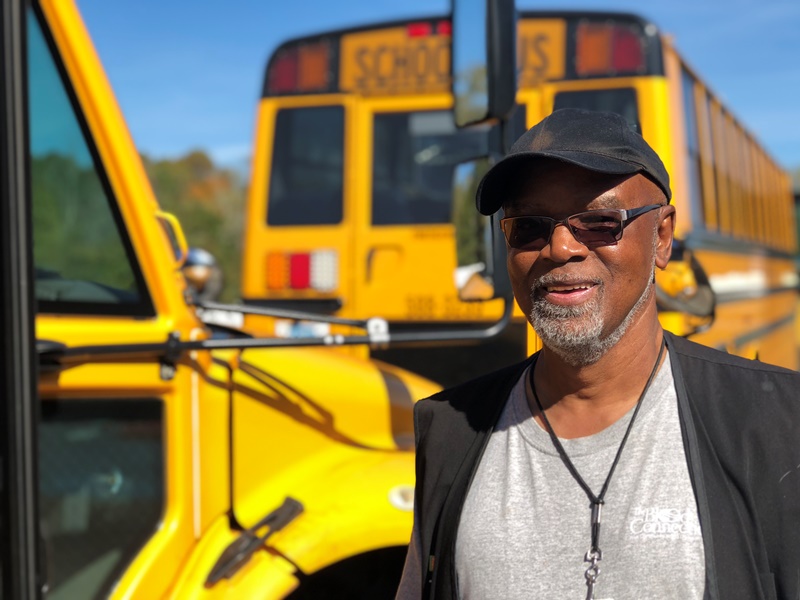 Dean Redmond, Bus Driver, Berea Bus Center
"Kids don't care how much you know until they know how much you care," that's what Berea bus driver Dean Redmond says about his students when explaining the little things he does to make sure they know cares. Redmond doesn't talk much while driving in order to ensure that all of his focus is on keeping kids safe. However, when he is available he may ask them simple things such as "if they're in the band I may ask what instrument they play or how their scales are going," just something to let the students know he has an interest in their lives.
Working with kids for almost forty years, Redmond expresses that the most important part to any job is the "hope that you've passed something on to them," further explaining that this is how he knows he has been able to make that lasting impact. Redmond says past students have come to see him when they become adults to thank him for the little things he passed on that made a big difference in their lives.
Music is Redmond's first love. "So cool and so soulful," is how Redmond describes the trombone, an instrument he can regularly be found playing even at the bus center between his routes. He and other drivers form a band and play at Christmas parties and other bus center events. Redmond started playing trombone when he was in eighth grade at Sterling School.
Greenville County Schools Director of Transportation Adam James refers to Redmond as not only a "trusted mentor, driver, and friend," but also as someone who is "an asset to the district and the students he serves." Not only do students "trust and love him," as put by James but they also appreciate all the little things he does and love getting to show that appreciation by wishing him a great day or giving him a hug as they leave his bus.
---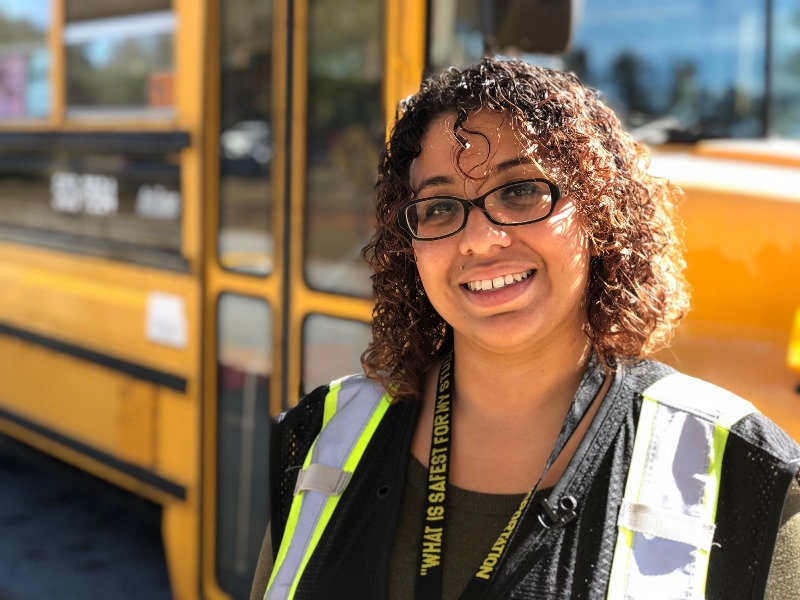 Saleena Segarra, Bus Driver, Donaldson Bus Center
Saleena Segarra decided to become a school bus driver when she realized she loved working with children. "I might be in the store and the kids will come up and say, 'Hi, Miss Saleena.' It's really nice to build these relationships." It's the little things like being able to communicate with Spanish-speaking families that make a difference. Segarra works in the GCS Transportation Call Center during the summer and says parents are really grateful to hear that she can speak in their language and understand what she's saying.
American Education Week
---