Posted: Thursday, November 17, 2016
American Education Week - Operations/Maintenance Appreciation Day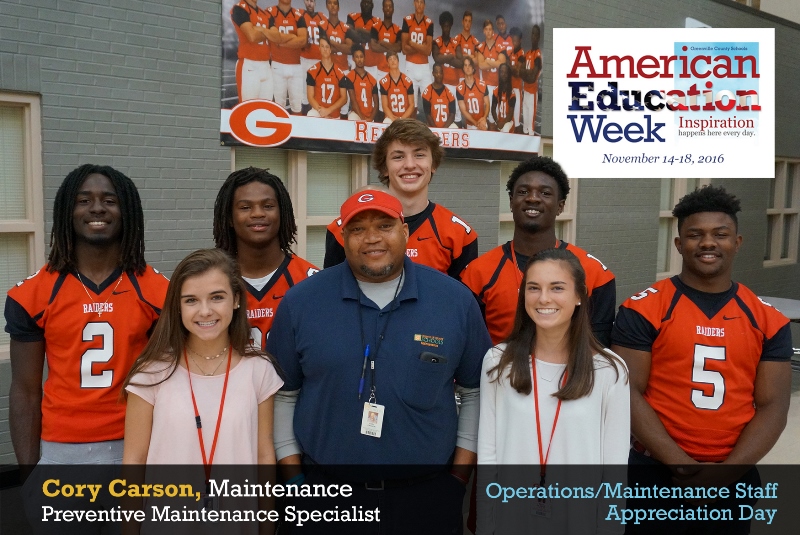 Cory Carson, Preventive Maintenance Specialist - Maintenance
Preventive maintenance means staying ahead of the game, said Cory Carson, PM Specialist. "I take care of all the refrigeration needs in the cafeterias, making sure they are up and running. I make sure everything is clean, and boiler room motors and heaters are greased and oiled."
Outside of his job as a PM Specialist, Carson spends his time working with high school athletic teams. "I was working on the rooftop at Travelers Rest High when an old coach from Blue Ridge High came up to me and asked me to help him out. I started coaching track the following year," he explained. Later, Carson was recruited to Greenville High, where he's coached football and track for nine years.
"I try to be myself. I tell my own kids every day, make sure you impact someone's life, because you never know what the next person's going through. Try to make their day happy. That's what I try to do," he said.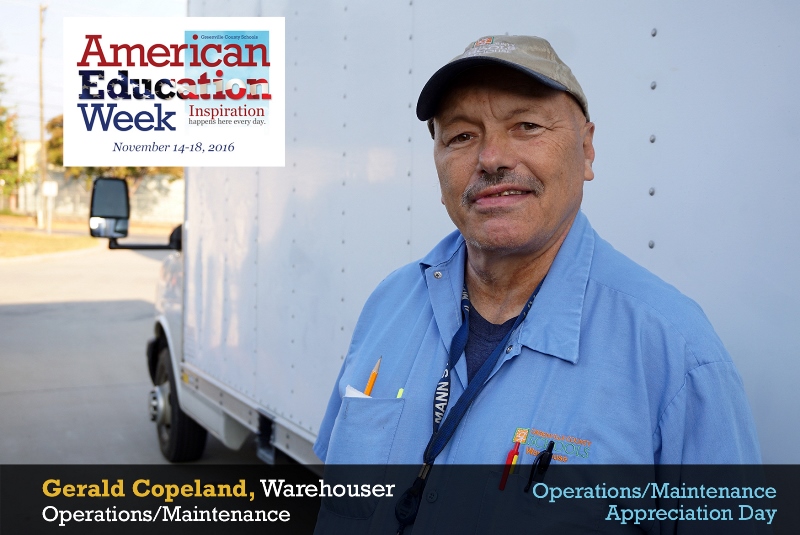 Gerald Copeland, Warehouser - Warehouse/Finance
Most people probably don't know what a warehouser does, said Gerald Copeland, who's been on the job for 20 years. "It's nice to let people know what we do," he said. "Warehousers deliver copier paper, custodial supplies, computers, books, furniture, and anything else schools need. We also deliver the courier mail to schools and offices twice a week."
Copeland loves meeting people and visiting schools. "I've traveled to every school and office on my job," he said. "I believe I am doing something important by providing tools for children to learn."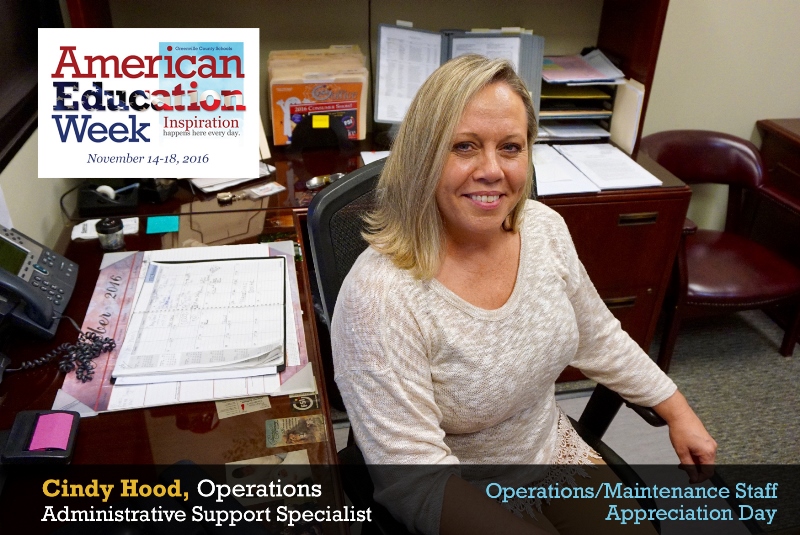 Cindy Hood, Administrative Support Specialist - Operations
Cindy Hood started working as a bus driver for GCS 16 years ago, and during the summer, she worked in Operations. "I fell in love with this job and the people," she said.
As the Administrative Support Specialist for Operations, Hood is responsible for taking calls and emails from schools when there's a problem that needs to be fixed. Her department's areas of responsibility include building services, grounds, maintenance and security.
"I never know what my day will be like," she said. "I try to help every person who calls me. When I hang up the phone, I want the person to know that they have an answer, or they know where to find the answer."
Hood also works with Driver's Education instructors, handling the rental of cars and gathering of permits. She also assists members of the community with the lease and rental of all facilities in the district.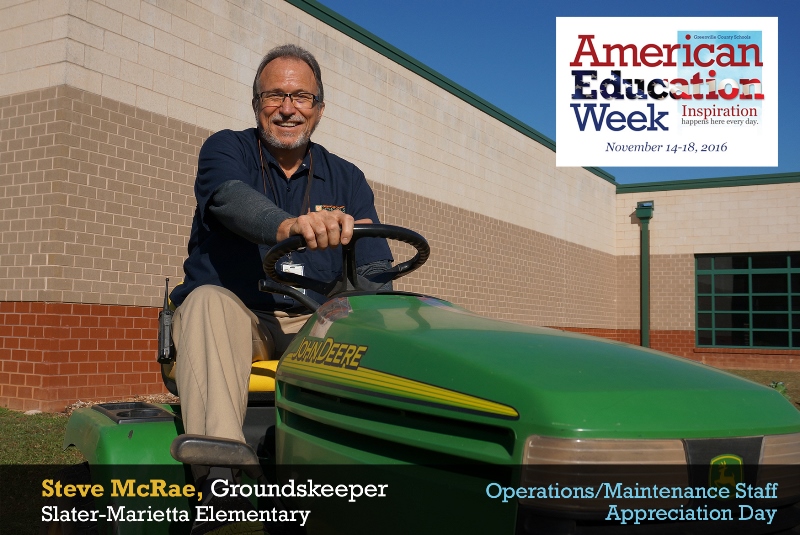 Steve McRae, Custodian - Slater-Marietta Elementary
You can easily tell that Steve McRae loves coming to work every day. After 33 years in customer service for Delta Airlines, the retired Steve McRae brought his skills to Slater-Marietta Elementary School, where he works as a custodian and groundskeeper.
"Sometimes you think you have to do something monumental to change somebody's life, but I've found that just remembering their name in the morning makes a big difference," he said. "One thing we can do is give them a safe place to learn and a clean and happy place to work."
McRae is honored to be a "grandfather" to about 460 children. "One day a child got some ice cream after lunch because of his good behavior. He said, 'Mr. Steve can you open this?' He told the kids at his table, 'This is Mr. Steve, and he's my best buddy.' Man, I opened that thing and just about cried," said McRae.
McRae sums up his love for his job with this simple statement: "Where else can you be like a rock star just because you cut the grass?"
---