Posted: Tuesday, September 20, 2022
GCS Breaks Ground on CTE Innovation Center
On Tuesday, September 20, Greenville County Schools celebrated the groundbreaking of the new CTE (Career and Technical Education) Innovation Center.
Opening in August of 2023, the $12.7 million, 29,145 square foot center will be a world-class facility created to house future-focused, innovative programs that have a growing presence in Greenville County. The CTE Innovation Center is located on the Roper Mountain Science Center campus.
"The Innovation Center will be the first in the state to offer Emerging Automotive Research and one of few offering Aerospace Technology, Cybersecurity/Networking, Clean Energy Technology, and Automation and Robotics, all of which give students a competitive advantage for the future workforce," shares center Program Director Katie Porter.
The classrooms and labs are designed to allow students interested in these STEM-related (Science, Technology, Engineering, Math) career paths the opportunity to problem-solve and collaborate in a real-world setting using equipment that aligns with current industry standards.
"The CTE Innovation Center will continue to elevate the profile of Career and Technical Education in Greenville County. These five, innovative programs will launch students on a direct pathway to high-demand, high-wage career opportunities," states Eric Williams, Executive Director, Career and College Readiness.
Each program aligns with post-secondary options in both two-year technical college and four-year university programs and will equip students with the knowledge and skills to be successful in both a post-secondary setting and the global workforce. Students in these programs will be able to pursue high-wage STEM careers such as engineering (aerospace, automotive, civil, mechanical, software), programming, aviation, design, information technology, research, solar power, analytics, development and technical solutions.
Attending the groundbreaking ceremony were members of the GCS Board of Trustees, GCS district administration, community leaders and business partners.
"We are very appreciative of the GCS Board of Trustees for supporting the establishment of the CTE Innovation Center," shares Superintendent Dr. Burke Royster. "This center is a pinnacle example of our Graduation Plus initiative, giving our students access to innovative pathways that will position them at the forefront of college- and career-readiness."
Artist Renderings and Blue Prints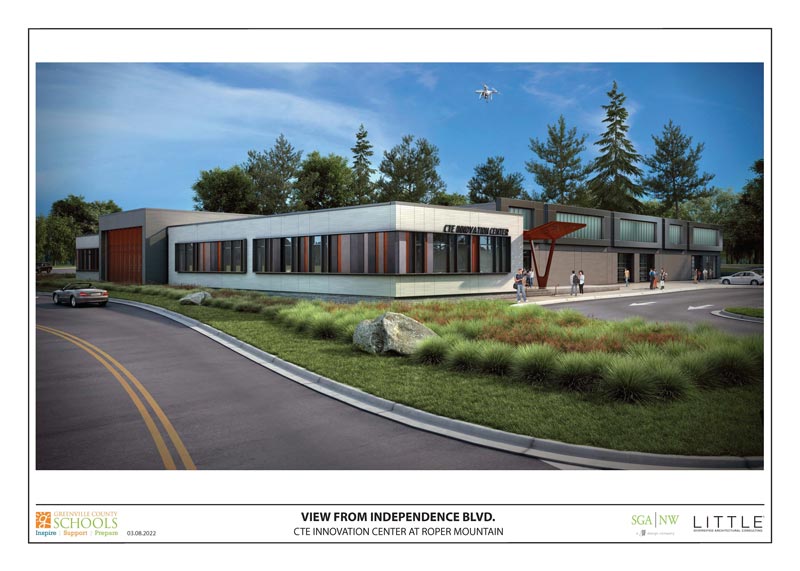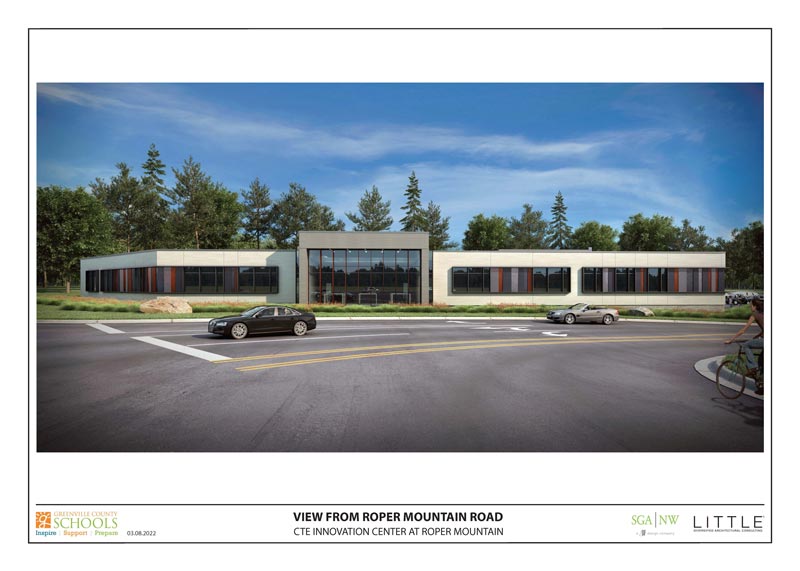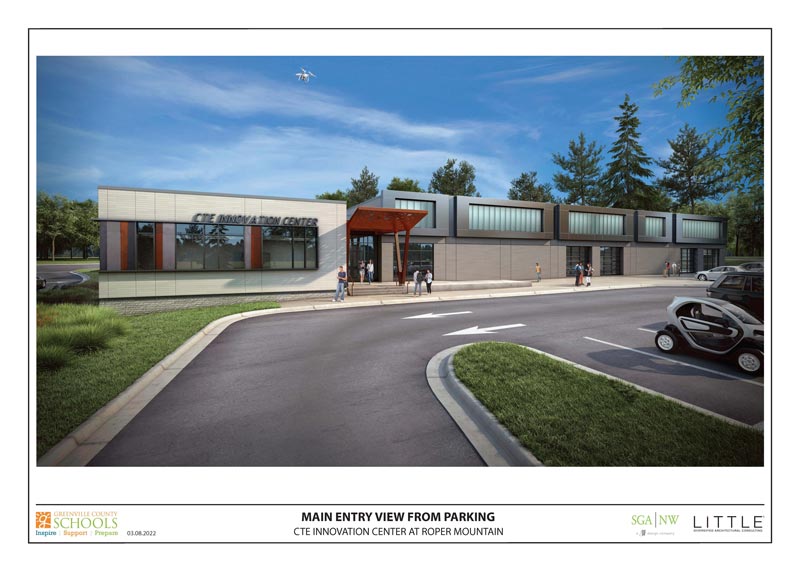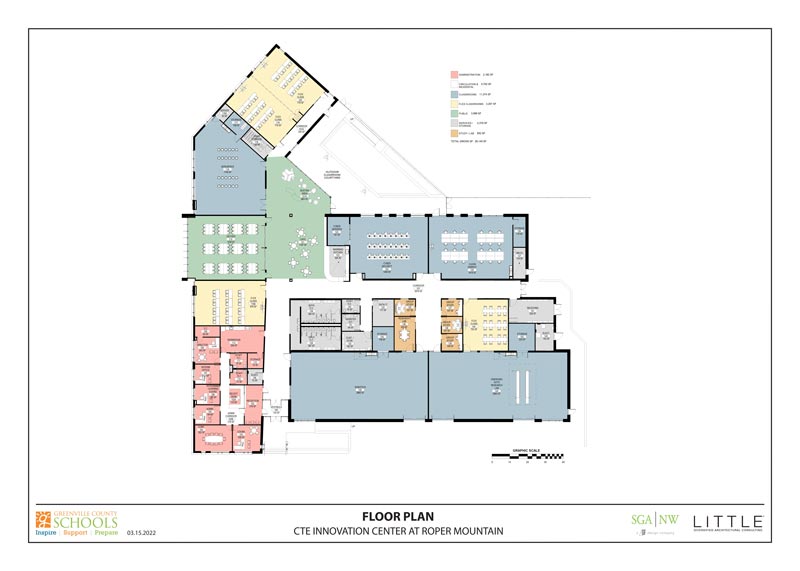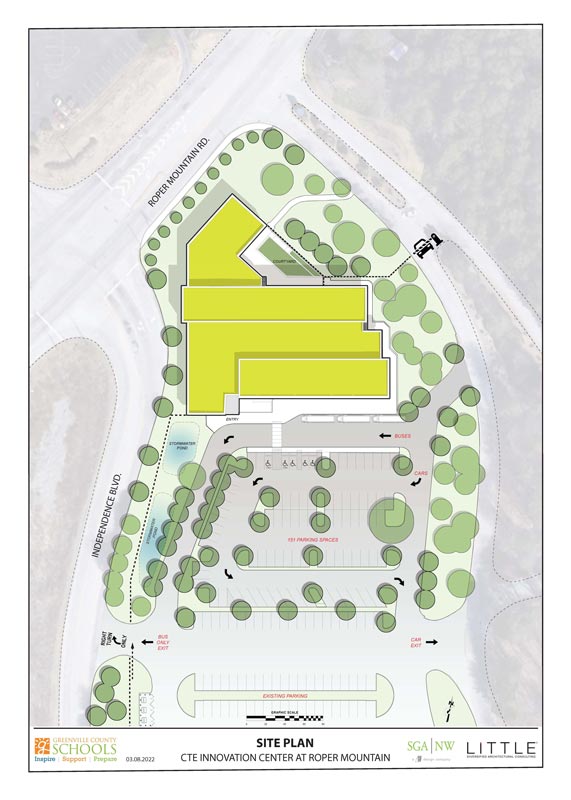 CTE Innovation Center Ground Breaking Ceremony
---