Posted: Monday, May 23, 2022
Half Days of School June 2 and 3, 2022
Thursday and Friday, June 2 and 3, will be half-days for all students.
Half-day school hours are 7:45 a.m. – 11:45 a.m. for CDCs and elementary schools, 8:30 a.m. – 12:45 p.m. for middle schools; and 8:45 a.m. – 1:15 p.m. for high schools.
Breakfast and lunch will be served and buses will begin their afternoon routes 2.5 hours early.
No extended day programs on half-days.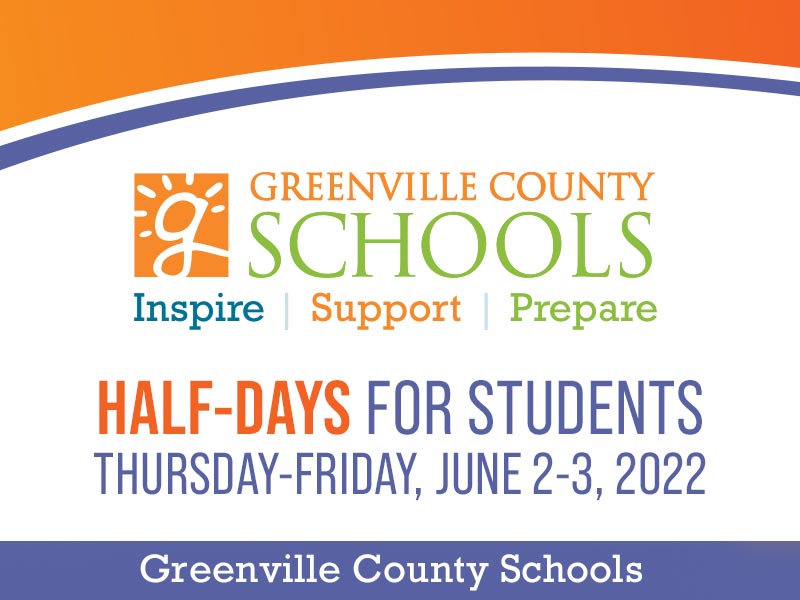 ---