Posted: Tuesday, June 22, 2021
Riverside High Speech and Debate Team Earns National Honors
Congratulations to Riverside High School for a fantastic performance at the 2021 National Speech and Debate Association (NSDA) National Tournament, held virtually June 13-19.
The NSDA National Tournament is the largest academic competition in the world, and this year was the most attended national tournament in history—with over 8,200 individual entries from 1,317 schools representing the United States and nations around the world. Based on the team's national performance, Riverside was named a School of Excellence in Debate (top 20 at the tournament) and a School of Honor in Speech (top 40 in the tournament).
Senior Laurel Holley won the final round of United States Extemporaneous Speaking, becoming the 2021 national champion in that event.
Junior Will Lovin was a finalist in Expository Speaking, earning sixth place out of a field of over 400 entries.
Semifinalists included senior Jay Bhatia in Congressional Debate—Senate, Laurel Holley in both Pro/Con Challenge and Commentary, and Valentina Jara in Storytelling.
Will Lovin and senior Inigo Sanchez were quarterfinalists in Storytelling. Junior McKenzie Fisher was a quarterfinalist in Congressional Debate—House.
Octafinalists included sophomore Claire Cullen in Pro/Con Challenge, Laurel Holley in both Expository Speaking and Storytelling, sophomore Leo Hu in Pro/Con Challenge, senior Sydney McKenzie in both Commentary and Prepared Prompt Speaking, and senior Zac Simpson in Storytelling.
Double Octafinalists included sophomore Raghad AL-Damook in International Extemporaneous Speaking; Jay Bhatia in Pro/Con Challenge; senior Silvana Cuervo in Original Spoken Word Poetry; senior Eva de la Llave in both Original Oratory and Prose Interpretation; MacKenzie Fisher in both Poetry Interpretation and Pro/Con Challenge; senior Grace Holland in Pro/Con Challenge; Valentina Jara in Humorous Interpretation; Larissa Lozano in Commentary, Expository Speaking, Poetry Interpretation, Prepared Prompt Speaking, and Pro/Con Challenge; Inigo Sanchez in both Humorous Interpretation and Prose Interpretation; and senior Kritika Sethi in Commentary. The senior team of Silvana Cuervo and Zac Simpson advanced to the double octafinal round of live Duo Interpretation.
The junior team of Arjun Gramopadhye and Rohan Bafna advanced to round 12 in Public Forum Debate. The senior team of Cameron Tsai and Saif Siddiqui advanced to round 12 in Public Forum Debate. Sophomore Kavya Machimada advanced to round 9 in Lincoln Douglas Debate. Senior Kritika Sethi advanced to round 8 in Lincoln Douglas Debate.
Team South Carolina Red advanced to the triple octafinal round in World Schools Debate. The world schools team included senior Rijul Bhardwaj, sophomore Randy Cho, freshman Zane Holley, sophomore Leo Hu, and sophomore Neeha Ramasubramanian.
In Extemporaneous Debate, Jay Bhatia and Sydney McKenzie advanced to round 7; Leo Hu advanced to round 6; and Neeha Ramasubramanian, Kritika Sethi,and Cameron Tsai advanced to round 5.
Heather Brown Cook was named a Diamond Coach by the National Speech and Debate Association, an honor awarded for coaching excellence over a five-year period.
The team was led by seniors Silvana Cuervo, Eva de la Llave, and Laurel Holley (2020-21 Captains) and juniors Valentina Jara and Will Lovin (2021-22 Captains).
Heather Brown and Pete Martin are the speech coaches; Lorenzo Barberis Canonico is the Congress coach; and Jinsoo Kim, the debate coach. Jinsoo Kim and Julia Murray co-coached the World Schools team, and Murray assisted with extemp coaching. Greg Cook is the senior coach. David Dejesa is the program director and school advisor.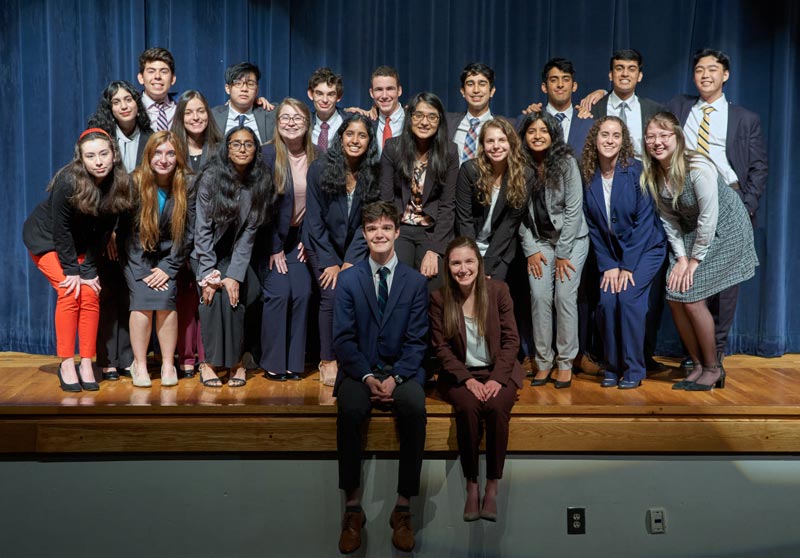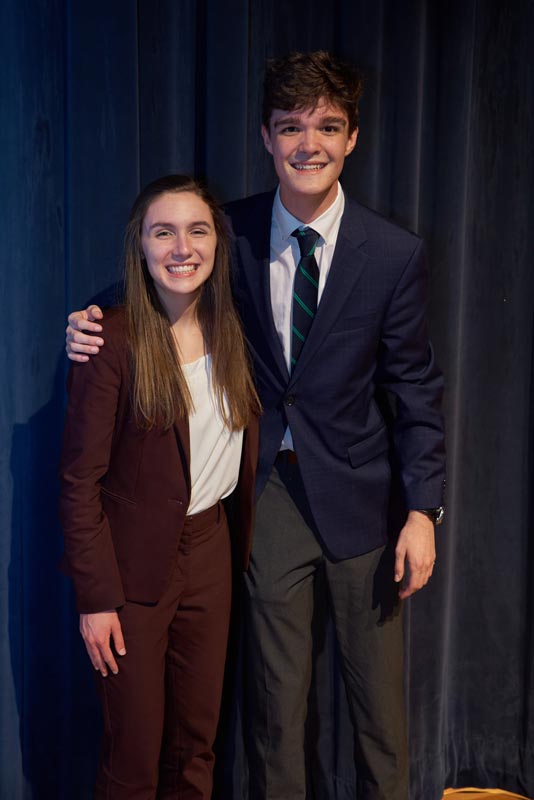 ---