Posted: Tuesday, June 8, 2021
GATE Adds Business Certification Pathway
Greenville County Schools is currently seeking candidates for the Greenville Alternative Teacher Education (GATE) Program who are interested in teaching math, science, social studies, English, French, Spanish, or business to middle or high school students. To be considered for the GATE program, candidates must have a bachelor's degree or higher with a major or emphasis in the teaching area of interest.
Applications are being accepted NOW! Register to attend a virtual information session on Monday, June 14th at noon, or visit the GATE website to learn more about the GATE program.
The GATE program is a three-year district-based, job-embedded, alternative certification program and is the first of its kind in South Carolina. GATE provides authentic teaching experiences with supportive mentoring and coaching.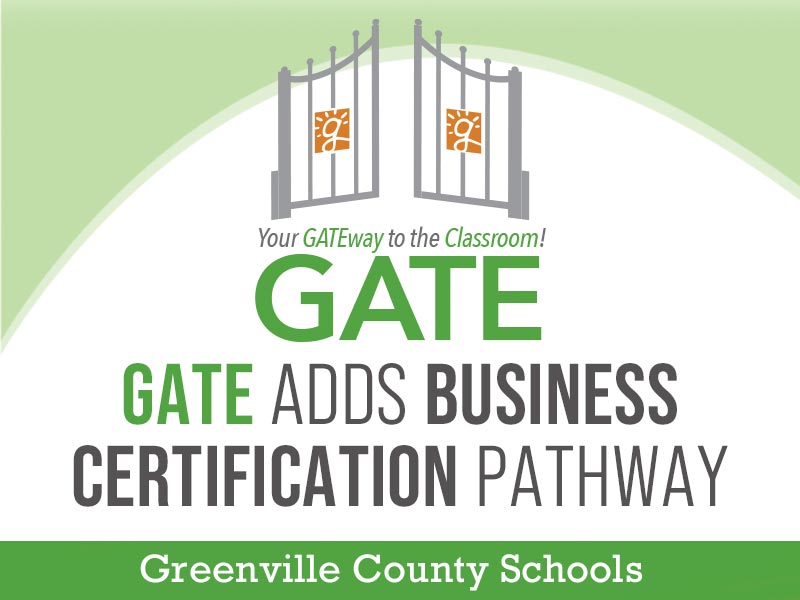 ---