Posted: Friday, March 19, 2021
Eastside High SIC Named 2021 Finalist for Riley Award for Excellence
Eastside High School is among five South Carolina School Improvement Councils (SICs) that have been named statewide 2021 award finalists for their accomplishments in family and civic engagement within their school communities.
The SC School Improvement Council's annual Dick and Tunky Riley Award for School Improvement Council Excellence recognizes the significant contributions made to public education by local SIC members.
This year's Riley Award finalists are:
Eastside High SIC (Greenville County Schools)
Flowertown Elementary SIC (Dorchester School District Two)
Millwood Elementary SIC (Sumter School District)
Myrtle Beach Middle SIC (Horry County Schools)
W.C. Sullivan Middle SIC (Rock Hill Schools)
"These SICs have undertaken some very impactful work on behalf of their schools, students, and families," said SC-SIC Executive Director Tom F. Hudson. "We celebrate and are grateful for their outstanding efforts in bringing parents, educators, students, and community members together for the benefit of all."
The winner of the 2021 Riley Award will be selected from this year's finalists by an independent panel of reviewers and announced during a virtual awards ceremony in April.
The SC-SIC Riley Award for SIC Excellence is named in honor of former SC Governor and U.S. Education Secretary Richard Riley and his late wife, Tunky, and recognizes the couple's longstanding commitment to quality public education.
Part of the Center for Educational Partnerships within the University of South Carolina College of Education, the SC School Improvement Council (SC-SIC) was established in state law nearly 45 years ago to provide the training, technical assistance, statutory accountability, and other operational resources necessary for the continued success of the community-based SICs in each of the state's K-12 public schools.
Additional information on SC-SIC's programmatic efforts can be found online at the South Carolina SIC website.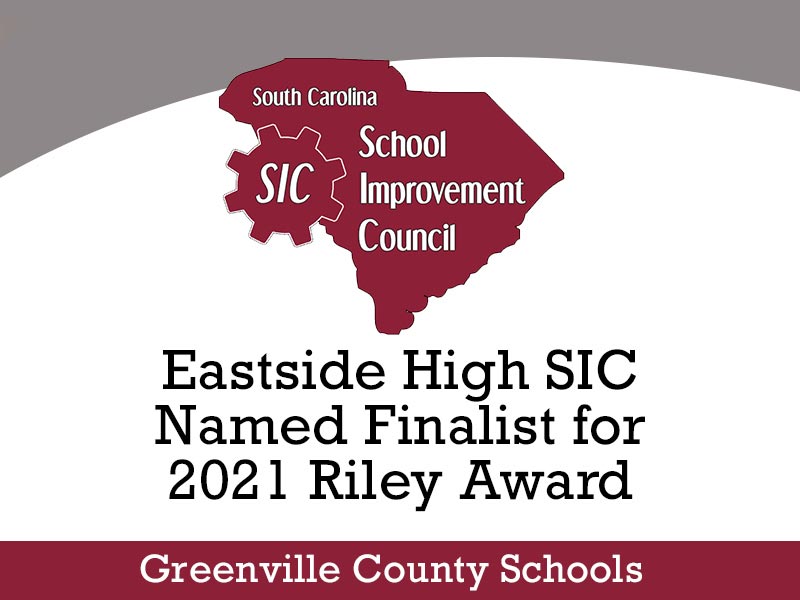 ---