Posted: Monday, January 28, 2019
Riverside High Team Wins Regional Ethics Bowl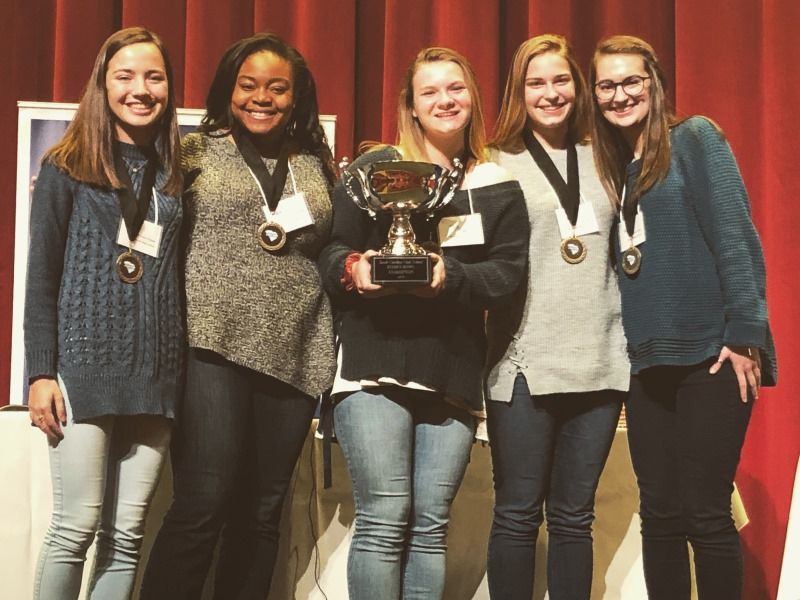 Riverside High School students are the first in South Carolina to win the South Carolina High School Ethics Bowl. They will face a team from Maryland in a playoff, and if successful, will compete in the National Championships in Chapel Hill, North Carolina April 5-7.
Riverside High's team members are Anna Dill, Ally Kert, Abijah Leamon, Grace Davis and Kyrsten Pringle. They are advised by teacher Lindsey Beam.
New to South Carolina, high school students from around the state have been forming Ethics Bowl teams. Each team has between three and five members, with up to two alternates, and an advisor. Across the nation, each Ethics Bowl team prepares the same 15 case studies between October and January, analyzing each case in preparation for their Regional competition. In the Regional competition, teams from the same state square off against other in a series of rounds.
National High School Ethics Bowl (NHSEB) was created in 2012 by the Parr Center for Ethics at the University of North Carolina in Chapel Hill, when it was adapted from Collegiate Ethics Bowl. NHSEB is a collaborative competition where two teams of students discuss an ethical scenario and interact with a panel of judges. The goal is to present clear, consistent, and critical thinking about the ethical implications of the case, and to engage fruitfully and respectfully with the other team and judges.
In High School Ethics Bowl, students are judged on the quality and consistency of their thinking rather than being "right" or "wrong" in their response. Each team is asked to choose and defend the position they find most plausible. Points are awarded for clarity and consistency, understanding the moral issue at stake, awareness of multiple perspectives, and civil discourse in engaging with others. Topics for case studies are drawn from ethical issues in areas including media, politics, sports, science, law, medicine, business, arts, and personal relationships.
---