Posted: Monday, March 5, 2018
Counselors, Businesses Partner at iMAGINE Expo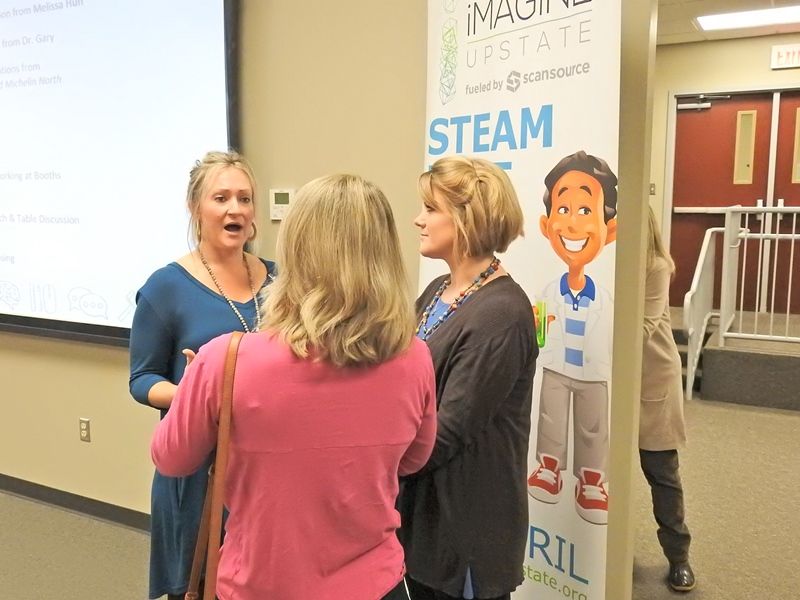 More than 100 school counselors from Greenville and surrounding counties participated in Greenville's first iMAGINE Expo for school counselors and mentors, where they learned how business and industry partners can help prepare students for careers in science, technology, engineering, and math (STEM).This event was sponsored by the Upstate STEM Collaborative in partnership with Greenville County Schools.
Eleven corporations were on hand to provide counselors with information about what types of careers are available, necessary soft skills for the job, and how to write a resume specific to their company.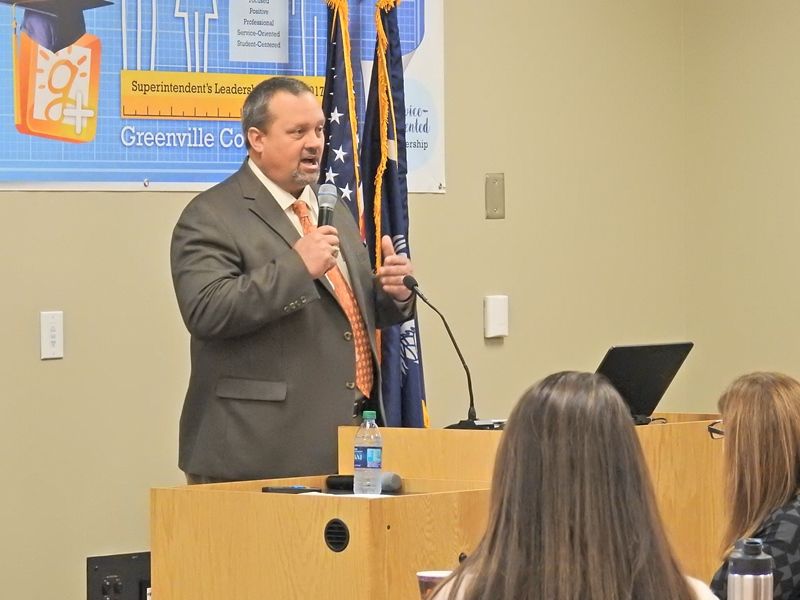 "We asked each business to define how they can partner with schools, such as whether they offer internships for students," said Chris Burras, GCS Academic Specialist for Science/STEM. "We want counselors to know which businesses will send speakers to their schools, if students can take field trips to their workplaces, and other types of partnerships that match business professionals with students, such as mentoring a school robotics team."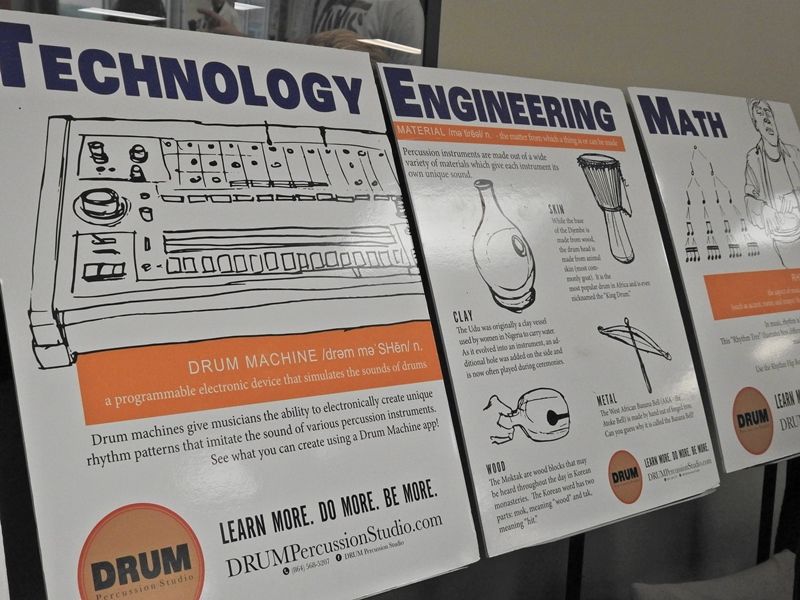 GCS Deputy Superintendent Dr. Mason Gary gave counselors insight into the Graduation Plus initiative, noting that while not all students are headed to four-year universities, every student has some talent or gift that will, if nurtured, make them employable after graduation.
Richy Brock from Michelin is looking for 60 Reliability Technicians to troubleshoot complex automated machinery, but he only received eight applications for the jobs last week. "Of those eight resumes, five met the qualifications. Less than five will pass the second phase of the interview process, which includes a math test and troubleshooting skills." The starting salary for students that complete Michelin's Tech Scholar Program is $55,000 per year with full benefits.
---