Posted: Monday, February 26, 2018
Specialist Receives $1,000 Professional Development Scholarship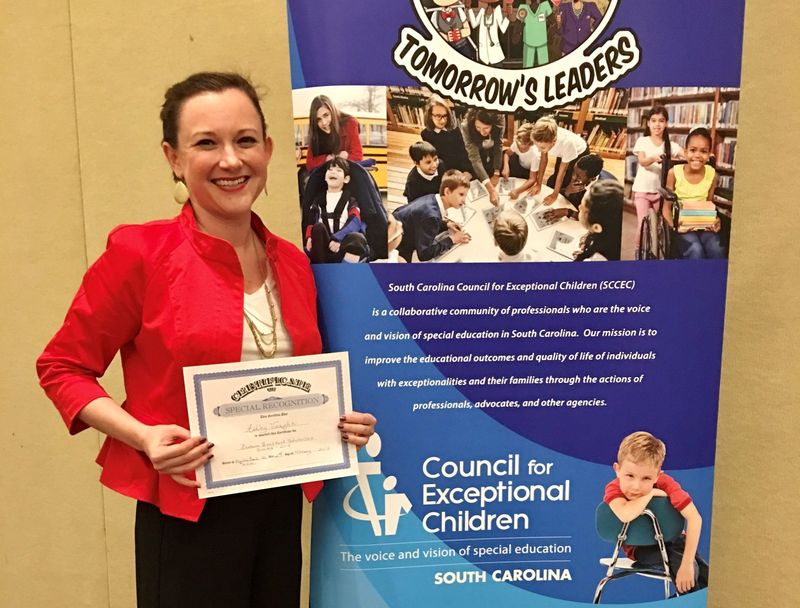 Ashley Vaughn, a special education specialist for Greenville County Schools, recently received the Barbara Bradford Scholarship presented by the South Carolina Council for Administrators for Special Education (CASE). The $1,000 scholarship is awarded to a leader who is seeking an advanced degree in special education/administration.
Ms. Vaughn regularly engages with teachers and school and district administrators to facilitate the district's transition to inclusive practices and a more complete continuum of services. "Continuing education and professional development are essential to maintaining effective leadership practices and gaining knowledge on updated practices," she said. Vaughn earned a Bachelor of Science degree in business administration and a Master of Arts degree in special education teaching.
The Barbara Bradford Scholarship is named in honor of former Richland School District One director of special education Barbara Bradford. She is often referred to as the "Mother of Special Education" because she guided the implementation of South Carolina's first special education law in 1972. She served on numerous state and national committees and task forces for more than 30 years.
---