Posted: Monday, July 17, 2017
Damon Qualls Named to SC ASCD Board of Directors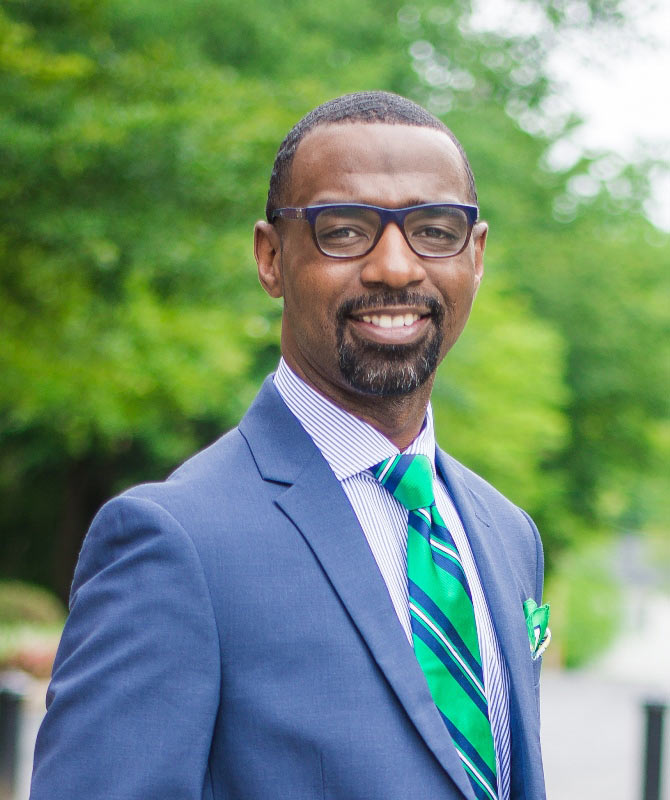 Damon Qualls, incoming principal of Monaview Elementary School, has been appointed to the South Carolina ASCD Board of Directors for the Piedmont Region and will serve as the Membership Chairperson. Qualls was last year named an Emerging Leader by SC ASCD.
Mr. Qualls holds a Bachelor's degree from Benedict College, a Master's in Divergent Learning from Columbia College, and a Master's in School Leadership & Administration from Southern Wesleyan University. With 11 years as a classroom educator in Greenville County Schools, he was recently appointed principal of Monaview Elementary School. He previously served as an assistant principal at Berea Middle and teacher at Alexander Elementary.
Damon Qualls has a passion for people. "I can quickly recognize the strengths and talents of those around me and effectively collaborate with them to generate superior results in a variety of settings," he said. "This quality permits me to discover the gifts of individual teachers, as well as students, in an effort to unlock their potential in ways that develop strong leadership skills that lead to academic successes."
ASCD Participation and Other Activities
Mr. Qualls is a member of ASCD, SCASCD, SCASA, SCAMLE, and SCATA. A member of the first Call Me MISTER cohort, Mr. Qualls held numerous national, state, and district leadership roles, including a recent appointment to Clemson University's College of Education Senior Advisory Board. He was selected by ASCD to participate in developing a 10-week civic engagement challenge pilot program with the Teacher's Guild. Last summer he earned a certificate from Harvard University Graduate School of Education Principals' Institute "Improving Schools: The Art of Leadership."
A consistent presenter, Mr. Qualls emphasizes the importance of teacher quality and staff morale to promote both student achievement and a positive environment, which he has done by securing over one million dollars to SC public schools through Donors Choose.org. He also promotes a strong plan to enhance parent and community engagement, which he has done for SCASCD with the coining and promotion of the hashtag #loveSCschools.
---