Posted: Wednesday, April 5, 2017
Greenville County Schools Adds New Parent Alert Features
We have heard from parents this week that they would like to receive more real time information from us during times of emergency. We are listening. Today we are using two new features to provide parents with alerts.
We have created a new handle today @gcsalerts. This will be a separate account from our main twitter page and will only send notifications that are high priority. We encourage parents to follow this new account.
You do not need a twitter account to receive text messages from this site. Instead text "follow @gcsalerts" to 40404 on your mobile phone. You will receive all tweets from @gcsalerts as a text message.
We also encourage parents to go into the setting on their facebook page allow notifications from the GCS page.
GCS encourages parents to make sure the contact information they have listed with their child's school is accurate and up to date. Many of the phone calls that we attempted to deliver on Monday were sent to blocked or disconnected numbers.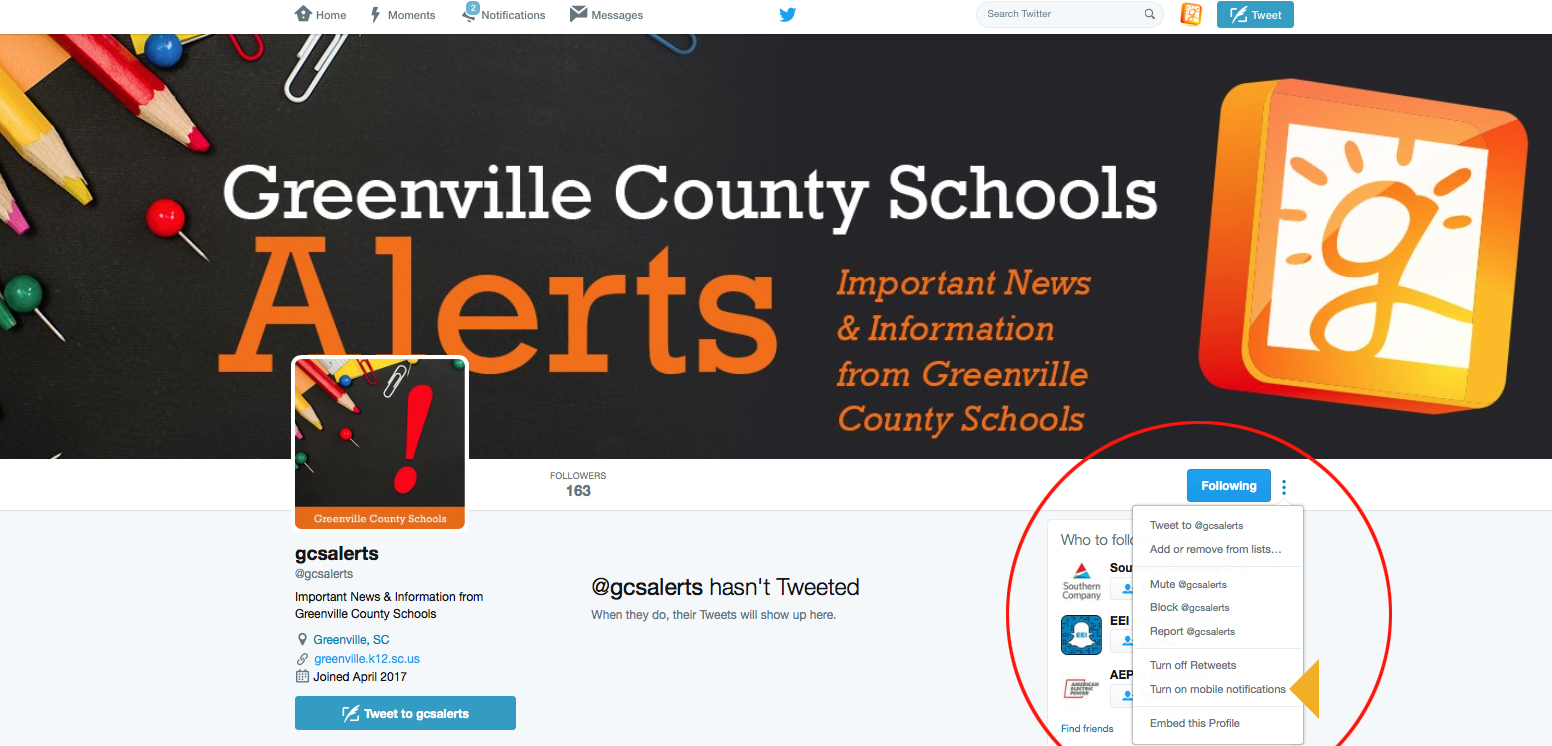 ---