Posted: Monday, March 13, 2017
Sterling School Takes State Championship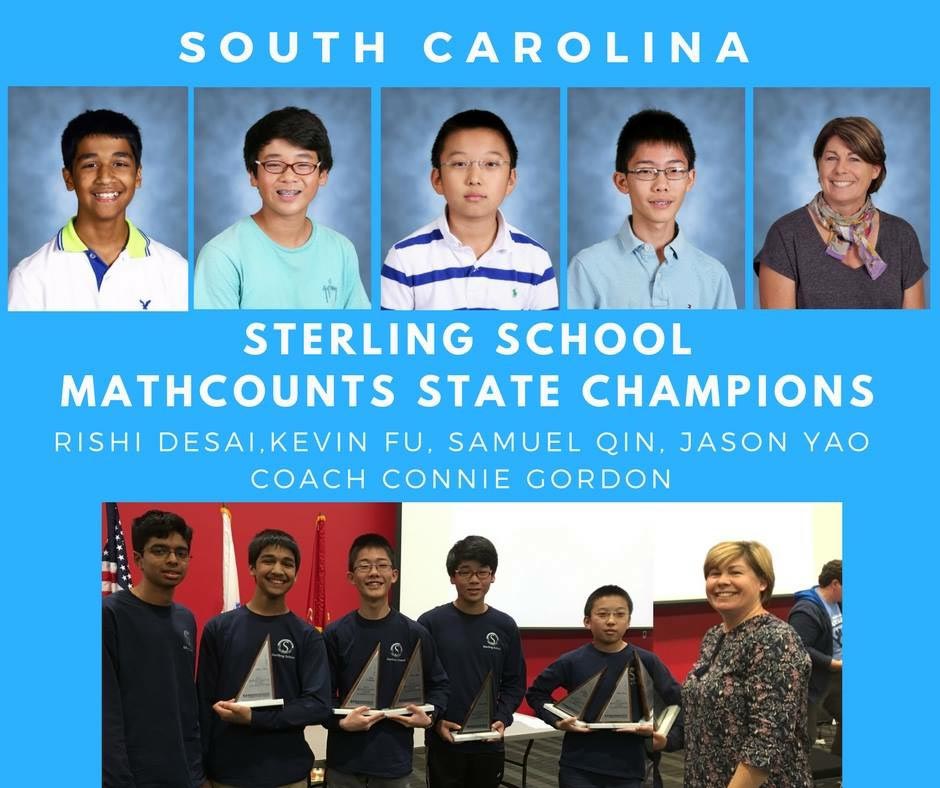 The Sterling School's MathCounts Team has taken first place as the South Carolina State Champions! Team members are Rishi Desai, Kevin Fu, Samuel Qin, and Jason Yao. They are coached by Connie Gordon. Samuel Qin and Jason Yao placed on the South Carolina State Team, which is coached by Connie Gordon. They will compete at Nationals in Orlando, Florida.
Samuel Qin earned the title of Countdown Round Winner and Individual State Champion.
Rohit Rajagopalan qualifies for the State competition in the Individual Category.
The Third Place Individual award goes to Jason Yao.
---