Posted: Friday, February 3, 2017
STEMFest - Dream Big!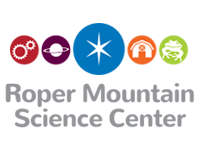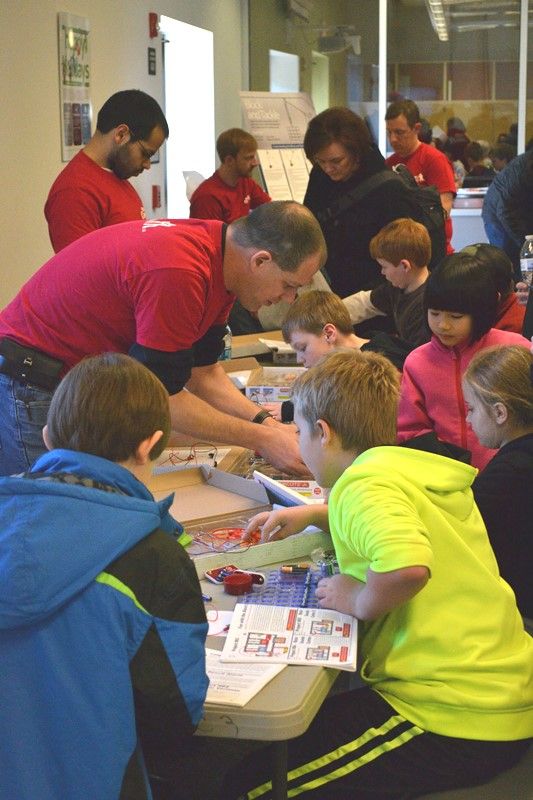 DREAM BIG! with Roper Mountain and discover the world of STEAM (Science, Technology, Engineering, Art and Math) that shapes our everyday lives. Roper Mountain Science Center, local engineers and professionals will celebrate all things STEAM with fun-filled hands-on activities for all ages from robots and drones to LEGO bridges and making polymers and much more! STEMFest takes place at Roper Mountain Science Center on February 11th from 9AM to 3PM. "Fluor believes education, particularly the disciplines of science, technology, engineering and math (STEM), is a foundational component of success in the 21st century. That is why Fluor supports local efforts, such as Roper Mountain Science Center's STEMFest, that benefit students in the communities where we live and work." Cheryl Wiggins, Senior Manager of Community Affairs, Fluor.
STEMFest 2017 Community partners include: ACE Mentor Program of the Upstate, AFL, Barnes & Noble, BMW, BSA and STEM Scouts, Computer Source, Clemson University Emag!ne, ECPI, Fluor, Enoree Career Center, GE/ASME, Greenville Drive, Happy Quad Drone Racing, Maker Pipe, Michelin, NEXT High School, Synergy Mill, SAR Automation, United Way WISE, Upstate SC STEM Collaborative/iMagine Upstate, Wynit, East North Street Academy and the WHHS Generals Robotics Team. Food will be available from Chick Fil A, and Automatic Taco, Tom's Tasty Café' and Snow Castle food trucks.
A sampling of STEM events throughout the Day for Families:
Fluor will provide Engineering Challenges to make circuits, polymers, acids and bases and more. Learn what engineers do and take their bridge design challenge.
Dream BIG with GE and the American Society of Mechanical Engineers (ASME)! They will help YOU become the engineer in the GE design center.
How do fiber optics work? Get hands-on and explore this technology with AFL's Light Island!
Build and test a bridge made of Legos with Michelin engineers and learn how DREAMING BIG helps heavy trucks operate more efficiently.
Test your engineering skills with Clemson School of Engineering and EMAG!NE.
Explore automotive technology with the high tech hybrid-electric powered BMW i8 sports car.
Don't worry, get Happy Quad racing! Check out the exciting world of drone racing on the Living History Farm (times TBA).
WHHS Generals FIRST Robotics Team 283- Check out their cool BIG robot demonstration!!
Use a flight simulator to fly a drone, check out a 3D printed prosthetic hand and a biomolecules exhibit with STEAM Tech Teams. They will also demonstrate how a computer really works!
ComputerSource,3D Printers TOO! will showcase a host of 3D printers and the latest 3D printing technology. Take home a small 3D print (while supplies last).
Test and drive VEX Robots with ECPI University's mechatronics staff and students.
Play Energy Plinko and Build Wind Turbine Blades with GE Edison Engineers
Flex your STEM muscles with one of four quick challenges from iMagine Upstate and the Upstate SC STEM Collaborative. Choose between building a water tower, a ping-pong ball launcher, a rain shelter, or roll the dice for a surprise challenge!
Explore architecture through an "open spaces" design challenge with ACE (Architecture, Construction & Engineering) Mentor Program of the Upstate.
Make a cardboard robotic arm with SAR Automation for a "hands-on" manufacturing automation experience and see their demonstration robot in action.
Join local makers from Synergy Mill and see how their projects blend science and art.
Join the Women in Science and Engineering of the United Way (WISE) to build and test windproof and earthquake-proof structures.
You will Dash to the finish line with East North Street Academy students using Dash robots and iPads. Test your coding skills on our obstacle course!
Hone your car building skills with our Recycled Racers and check out what makes the best Pinewood Derby car design with Boy Scouts of America and STEM Scouts
What can you make with Maker Pipe? Check out these cool connectors and create something BIG (or small!)!
Enter the world of virtual reality with Enoree Career Center's Auto Painting VR Simulator.
Check out cool tech from Barnes & Noble: DASH Robot, Utopia VR Headset, Meccanoid robot and more.
Wynit will get you hands-on with robot technology; the mBot, the Alpha 1 Robot and Cubelets.
Visitors will also have the opportunity to visit with Greenville Drive mascot REEDY RIP'IT! Enter a drawing for a Family Pack of four tickets and Drive memorabilia!
On the Living History Farm see weaving, blacksmithing, hearth cooking and test your strength with pulleys.
Automatic Taco Food Truck, Chick Fil A, Tom's Tasty Café' and Snow Castle food available for purchase.
Experience the BIG SCIENCE stage show (1:00pm & 2:00pm) and enjoy additional activities across the mountain in our Marine Lab, Tropical Rainforest, and The Daniel Observatory.
STEMFest Saturday hours are 9:00 AM-3:00 PM. Admission is: $8 for Teens and Adults (ages 13-59); $7 for children (ages 4-12) and for senior citizens (age 60 and over). Free for children age 3 and under, RMSC members, and school district employees. All events are included in the general admission to the Center.
---