Posted: Wednesday, October 5, 2016
GCS Buses in Charleston for Evacuations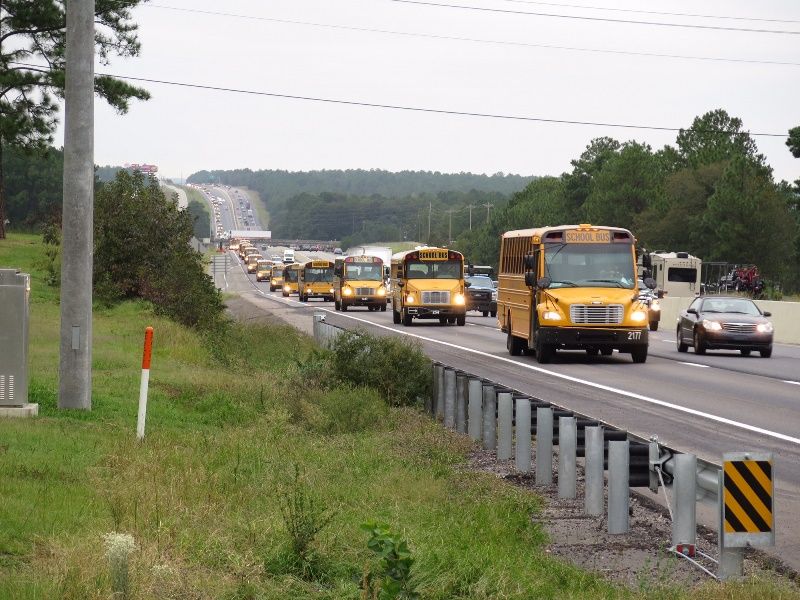 More than two hundred Greenville County Schools buses and drivers arrived in the Charleston area to assist with evacuations from Hurricane Matthew. Drivers met at a staging area at the North Charleston Convention Center and awaited instructions from State Emergency Management officials. The buses will bring Charleston area residents to the Upstate if they need shelter from the storm.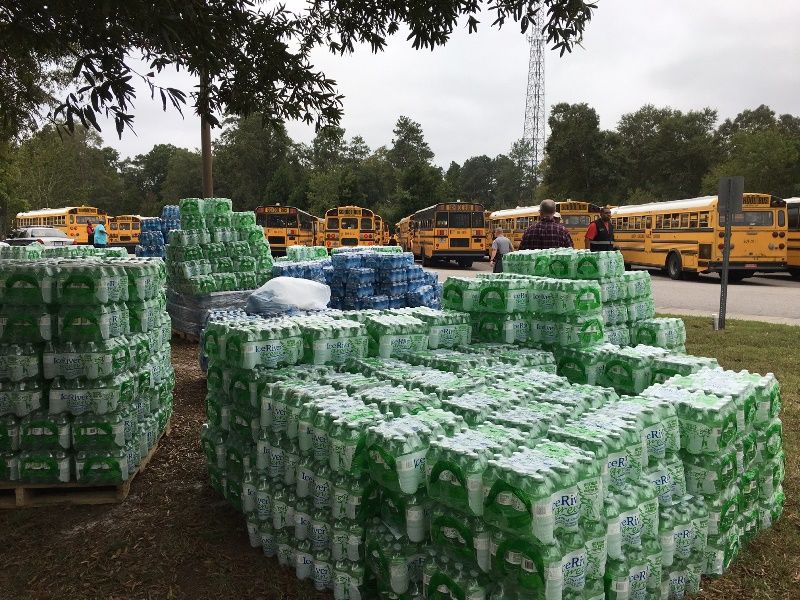 At the request of South Carolina Emergency Preparedness leaders, the majority of the Greenville County Schools bus fleet will remain in Charleston Wednesday night to continue to assist with coastal evacuations. As a result, the district will not provide bus service for students on Thursday, October 6.
Greenville County Schools is committed to helping those who along the coast whose lives and homes are at risk. We appreciate the patience and understand of our parents as we seek to serve our fellow South Carolinians.
En Español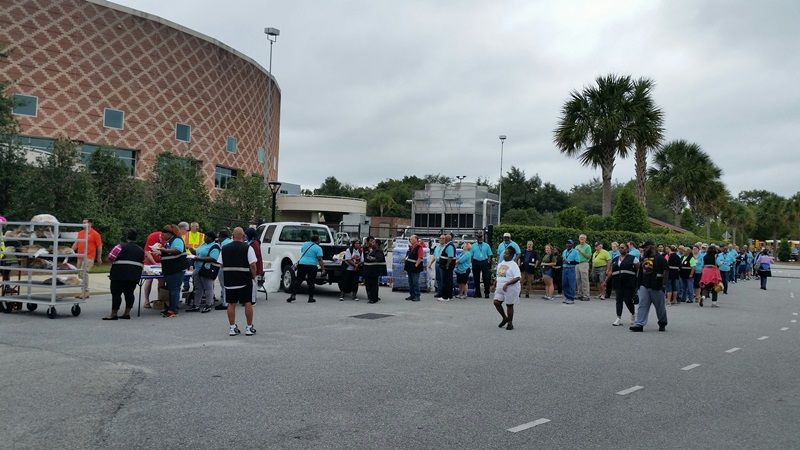 Los buses del Condado Escolar de Greenville han llegado a North Charleston para recoger a los evacuados.
A petición de los líderes de Carolina del Sur preparación para emergencias, la mayoría de la flota de autobuses de las Escuelas del Condado de Greenville permanecerá en Charleston durante la noche para seguir prestando asistencia en las evacuaciones costeras. Como resultado, el distrito no será capaz de proporcionar un servicio de autobús para los estudiantes el jueves 6 de octubre.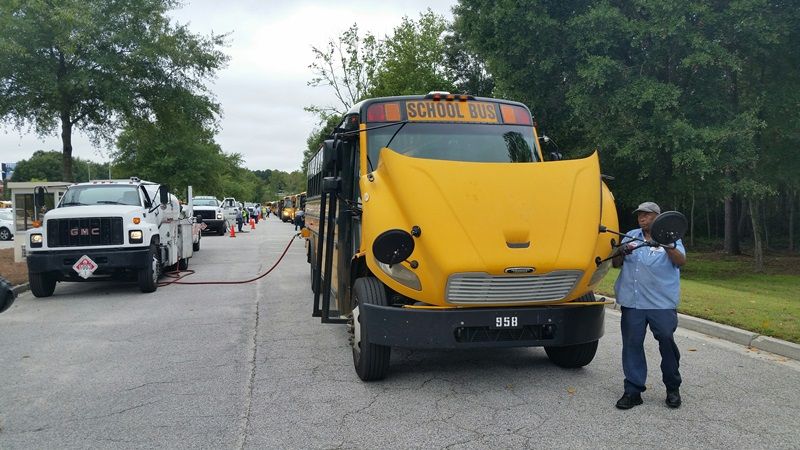 ---