Posted: Tuesday, September 6, 2016
GCS Auto Tech Instructors Recognized
Auto Tech Instructors John Romano from Bonds Career Center and Stephen Sloan from Golden Strip Career Center were recognized as Outstanding Instructors at the annual conference of the National Institute for Automotive Service Excellence (ASE) Industry Education Alliance. They were among 44 outstanding instructors working in Auto, Medium/Heavy, and Collision Technology training programs representing secondary and post-secondary automotive programs.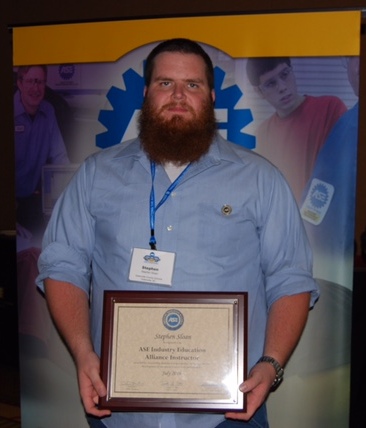 The conference was sponsored by Toyota, Lexus, Bridgestone, Hendrick Automotive Group, Ingersoll Rand, Snap-on, Subaru, Blaster, CARQUEST, Gates, Garage Gurus, Maaco, CARSTAR, Meineke, CDX Automotive, Cengage Learning, Hunter Engineering Company, and ATech.
"The passion and excitement these instructors share in classrooms across the country will inspire the next generation of technicians who enter the field," said Ron Kato, Toyota Technical & High-Tech Training Manager.
---