Posted: Monday, August 22, 2016
Montebello Community Partners with Lakeview Middle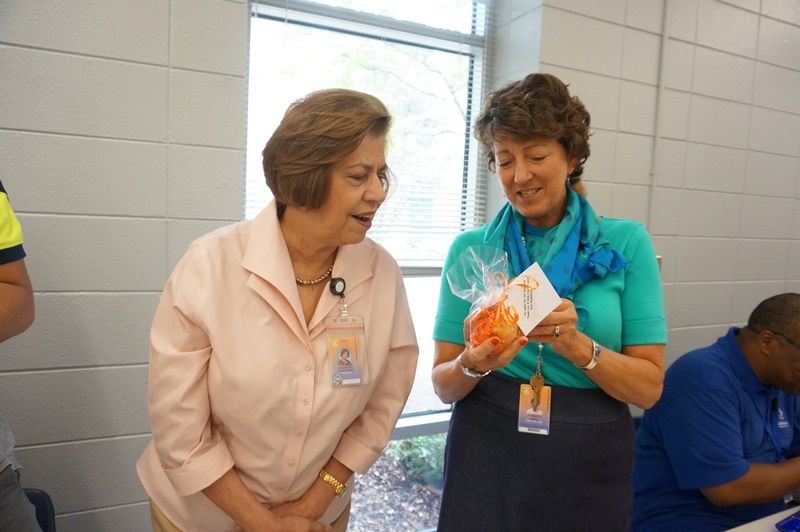 Residents of the Montebello community, located off of State Park Road, joined hands with teachers and students at Lakeview Middle School as they unveiled plans to partner with the school.
Ed Winkler, president of the Montebello Cura Foundation (Cura is Italian for cares), said they want to recognize teachers for their efforts. Members of Cura visited the school to celebrate Teacher Appreciation Day and to deliver bags of apples, candy, and notes of encouragement to teachers. Cura is currently raising funds to provide every Lakeview student with at least one uniform.
"I started the foundation last year as a result of being thankful for my blessings," said Winkler. "It's such a good feeling to work with a school so close to our community that we can do so much for. And that means not just uniforms, not just mentoring, but helping teachers get help with things they need like field trips and musical instruments," said Winkler.
"We are so very fortunate to have their support!" said Principal Latonia Copeland. "The members of the Cura Foundation are gracious people with huge hearts."
---