Posted: Monday, July 11, 2016
Bringing Home Gold and Silver Awards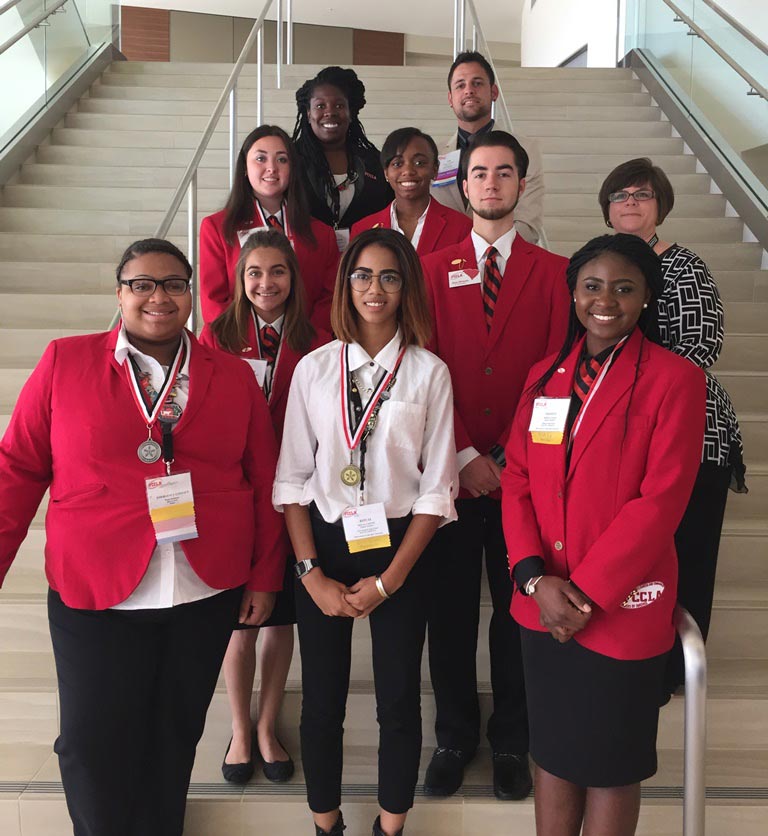 Students from Hillcrest High, Wade Hampton High, and Golden Strip Career Center took home national honors at the 2016 Family Career and Community Leaders of America (FCCLA) National Leadership Conference in San Diego last week. They were among more than 4,600 other students nationwide to compete.
Gold Place National Winners
Delaynie Barrington - Hillcrest High School - Advocacy: "Leads or Love, You Choose," a community service project aimed at getting dogs off of the leads and in fences
Trinity Jones, Hillcrest High School - Fashion Design: "Picade Ivory," a four-piece fashion design collection inspired by the Ivory Billed Woodpecker. This project works with the fashion industry to save endangered habitats by raising awareness and donating a portion of the proceeds.
Royal Carter - Wade Hampton High School - Fashion Construction - Students in this category create a fashion forward garment that focuses on the skills and knowledge relating to fashion construction.
Silver Place National Winners
Brianna Vaughn - Hillcrest High School: Illustrated Talk: "I'm Hungry, Feed Me Pills," a project aimed to educate Americans on the dangers of prescribing medications to fix health problems relating to obesity when often times the answer is proper diet and exercise
Kiara Robinson - Wade Hampton High School: Recycle and Redesign, a project entirely made of recycled Skittles to raise awareness for the Black Lives Matters campaign in honor of Trevon Martin
FCCLA State Officers
Asa Hinson - Golden Strip Career Center: Vice President of Development: Graduated from the National Leadership Academy
Iyanna Salters - Wade Hampton High School: Vice President of Community Service
FCCLA School Advisors
Tim Coyle-Smith: Hillcrest High School
Ashley Halley: Wade Hampton High School
Barbie Beadles: Golden Strip Career Center
---