Posted: Tuesday, October 3, 2023
GCS the first school district in nation to earn ISO/IEC 27001:2022 certification for cyber security
Greenville County Schools became the first school district in the nation to earn ISO/IEC 27001:2022 certification for information security.
The ISO/IEC 27001 standard provides organizations with guidance for establishing, implementing, maintaining and continually improving an information security management system. Meeting the ISO/IEC 27001 requirements means Greenville County Schools has a system in place to manage risks related to the security of district data and that the system respects all the best practices and principles.
October is Cybersecurity Awareness Month.
Read more about the GCS accreditation process that started in 2015.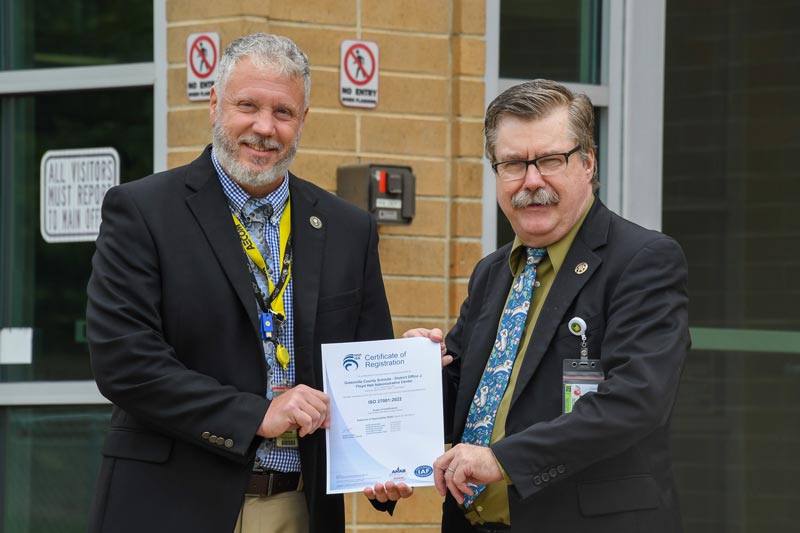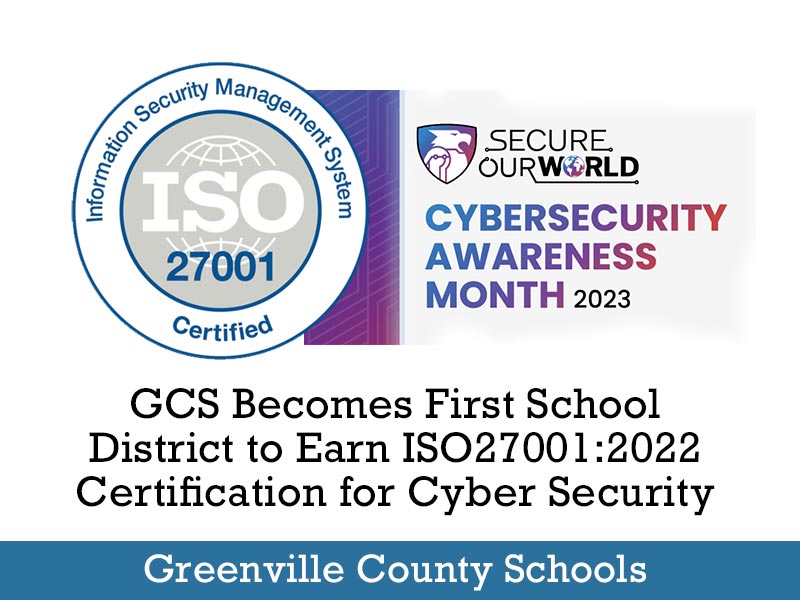 ---