Posted: Wednesday, April 26, 2023
37 GCS Seniors Receive Scholarships at Awards Luncheon
Thirty-seven deserving high school seniors were recognized at the 26th annual Scholarship Golf Tournament Luncheon in Greenville. Each senior received a $1,600 scholarship from the Greenville County Schools Foundation, which hosted the annual golf tournament in the Fall of 2022.
The Greenville County Schools Foundation is a nonprofit organization established to support The School District of Greenville County. The Foundation's primary mission is to support our students by providing educational scholarships, to encourage students to join the teaching profession and to support our teaching and non-teaching staff by providing funding for advanced degrees, additional certifications, and professional development.
"Today we recognize this outstanding group of students for their perseverance and hard work," said Greenville County Schools Superintendent Dr. Burke Royster. "This is a reflection of their character and commitment to excellence throughout their school career. It is also reflective of the guidance and support of their families as well as the influence and support of their principals, teachers, and counselors."
President of the GCS Foundation and former GCS Superintendent, Dr. Phinnize J. Fisher said, "As you enter this next phase in your life, always remember to volunteer and to give back. This is what this foundation is about. When you give back, you have a better quality of life and you make a better quality of life for those you have helped."
More than $659,000 has been raised for scholarships since the first tournament was held in 1997. In addition to their scholarships, students received a personalized gift from Herff Jones of SC / The Waters Group.
"I would like to congratulate the class of 2023 senior students selected for this award," shared Elizabeth House, GCS Foundation Scholarship Committee Lead. "These talented, hardworking, young adults are known within our Greenville County community for displaying a strong sense of character and natural leadership."
All contributions to the Foundation are for the benefit of students and are tax-deductible. The Board of Directors consists of business, community and school district leaders who recognize the vital importance of excellent public schools to the success and quality of life of the greater Greenville County community.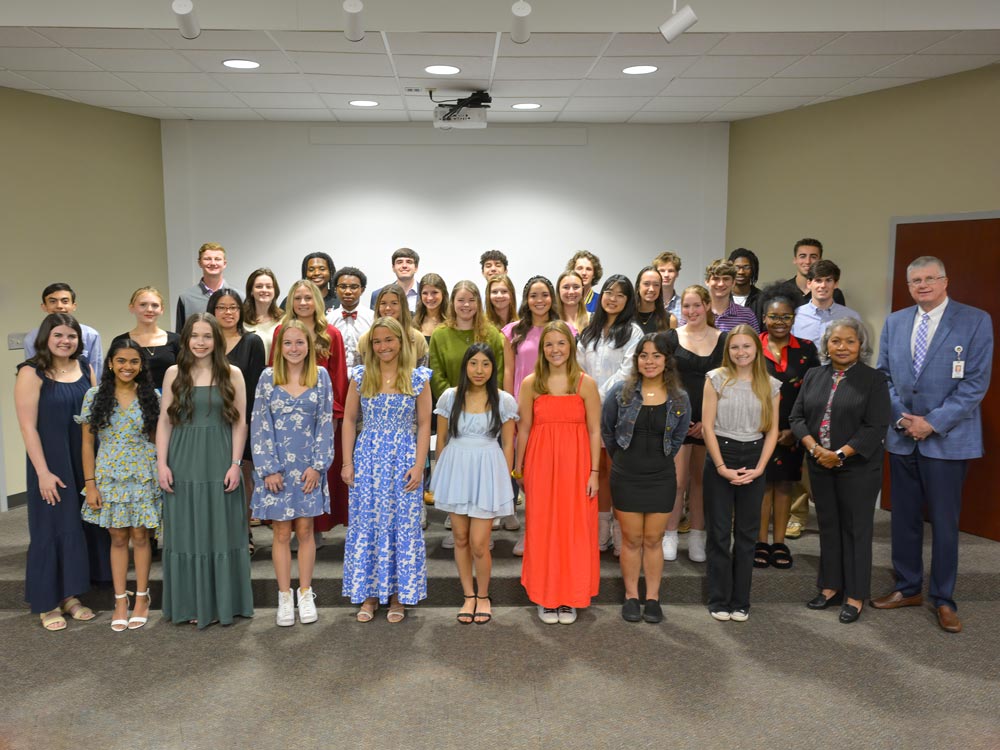 Photo Gallery
---