Posted: Wednesday, January 18, 2023
Woodmont High School Selected as Palmetto's Finest Awards Finalist
Woodmont High School is one of ten schools selected as a finalist for the 2023 Palmetto's Finest Awards. This selection comes after extensive evaluations by a committee of fellow educators and previous Palmetto's Finest winners. The application process includes elements on student achievement, instructional programs, professional learning communities, and school culture. The finalists are currently undergoing a second onsite evaluation before the winners are selected later this spring.
Woodmont High Principal Joe Foster said, "I am incredibly proud of our students and teachers. They continue to exceed expectations and push our school to new heights. It is an honor to work with them and an honor to represent Greenville County Schools for this prestigious recognition."
"This is a very deserving recognition for Mr. Foster, the Woodmont High School staff, the students, and the community," said Scott Rhymer Assistant Superintendent for High School Leadership. "This success is spread out over the entire school in a variety of areas measured annually by the South Carolina Report Card. This is a true testament to the school-wide culture of high expectations and achievement that Mr. Foster and Woodmont High School embody."
The South Carolina Association of School Administrators (SCASA) presents the awards each year to schools that offer the best in innovative, effective educational programs. The Palmetto's Finest Award is celebrating its 43rd year and is one of the most coveted and respected awards among educators.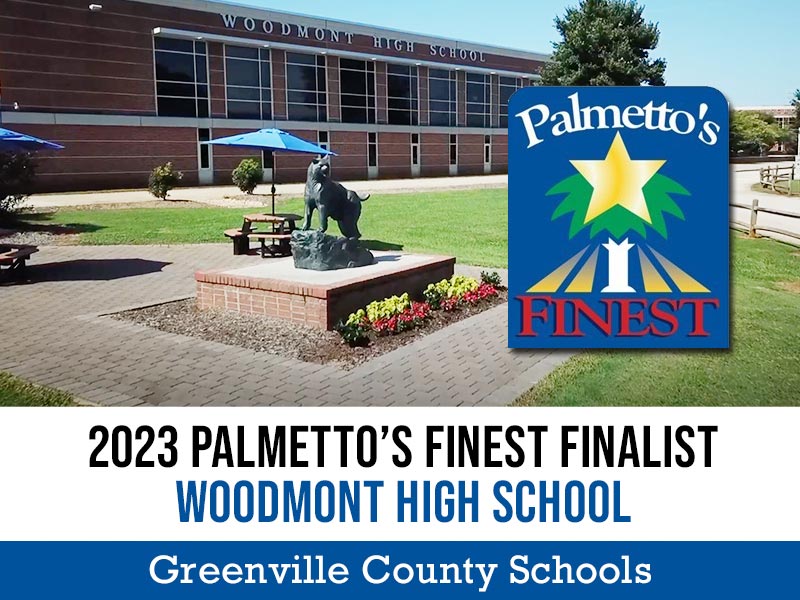 ---