Posted: Thursday, December 8, 2022
J.L. Mann Senior Selected for United States Senate Youth Program
For the second year in a row, a J.L. Mann High School senior has been selected for the United States Senate Youth Program. Kshiraj Talati is one of two students from South Carolina who will represent the state during the 61st annual USSYP Washington Week, to be held March 6-9, 2023. Talati will also receive a $10,000 college scholarship. The USSYP was created in 1962 to increase young Americans' understanding of the branches of government and the importance of democratic decision making. Madison Hahn from May River High School in Beaufort County School District was also named a delegate.
"We are proud that Kshiraj has earned this honor. He is a great student and will represent the U. S. Senate Youth Program with the same honor and integrity with which he represents J. L. Mann High School," said Dr. Shannon Gibson, principal of J.L. Mann High School. Kshiraj Talati, of Simpsonville, South Carolina, is a Senior at J. L. Mann High School where he serves as senior class president. During his sophomore year, Kshiraj started a nonprofit organization to facilitate large-scale online silent auctions for a range of causes, from homelessness to feeding the underserved, to veteran support. To date, Kshiraj has helped raise over $200,000 for causes across the country.
"I commend Kshiraj and Madison for their outstanding achievement during the rigorous and extremely competitive nomination process for the United States Senate Youth Program," said State Superintendent Molly Spearman. "They represent the very best of our students in South Carolina and I congratulate these two young leaders for receiving this prestigious honor."
Each year, this extremely competitive merit-based program brings 104 of the most outstanding high school students—two from each state, the District of Columbia, and the Department of Defense Education Activity—to Washington, D.C., for an intensive week-long study of the federal government. Student delegates will hear major policy addresses by senators, cabinet members, officials from the Departments of State and Defense and directors of other federal agencies, as well as participate in meetings with the president and a justice of the U.S. Supreme Court. In addition to the student delegates attending Washington Week, the Hearst Foundation provides a $10,000 college scholarship with encouragement to continue their educational coursework in government, history and public affairs.
In addition to outstanding leadership abilities and a strong commitment to volunteer work, the student delegates rank academically in the top one percent of their states among high school juniors and seniors. Now more than 6,000 strong, alumni of the program continue to excel and develop impressive qualities that are often directed toward public service.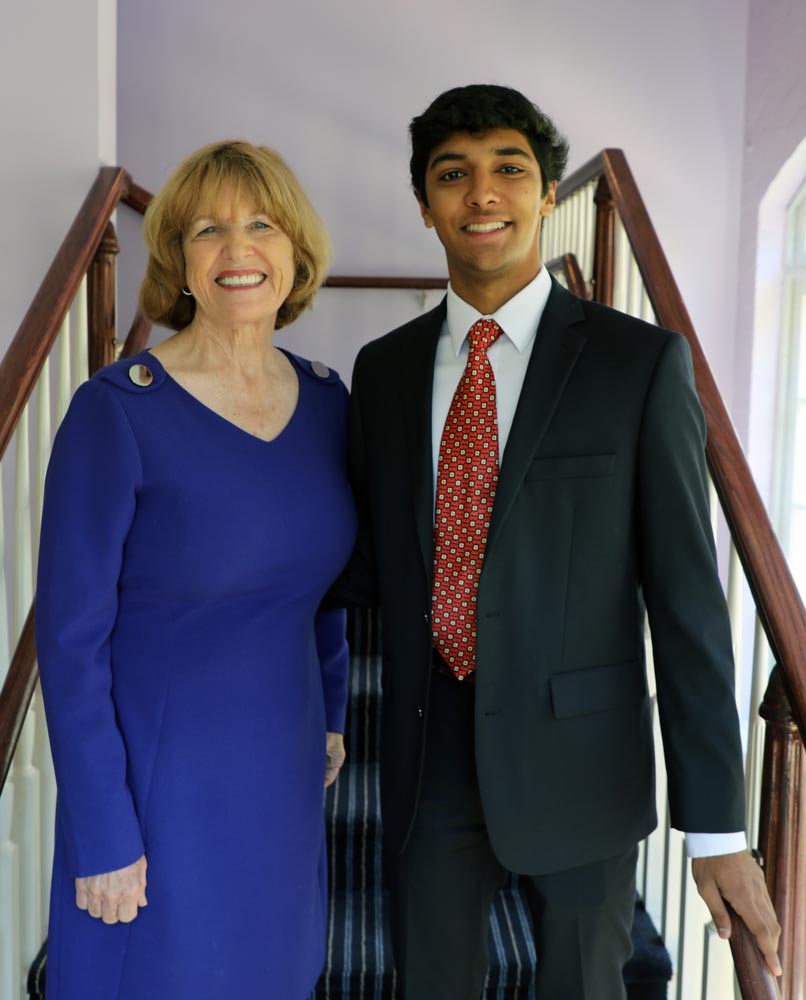 ---