Posted: Thursday, August 11, 2022
Greenville Federal Credit Union Honors Two Emerging Teachers of the Year
Two outstanding second- or third-year teachers have been recognized as 2022-23 Emerging Teachers of the Year. They are Cait Frederiksen McManaway, third grade teacher at Fork Shoals School, and Katherine West, English Language Arts teacher at Greenville Middle Academy. They were presented with awards and prizes by Superintendent Dr. Burke Royster during a special Teacher of the Year breakfast.
Greenville Federal Credit Union serves as the presenting sponsor for the Emerging Teachers of the Year Program. Each winner receives $500, a crystal award, and $500 for their school. Additional sponsors include the Bank of Travelers Rest, Chick Fil-A of Greer, Expressions Unlimited, Herff Jones of SC, and T-Mobile.
Elementary Emerging Teacher of the Year
Cait Frederiksen McManaway, Fork Shoals School
Ms. McManaway has just completed her second year of teaching but possesses the knowledge of what feels like a "seasoned" teacher. She is a co-leader for her third grade team, helping create a cohesiveness for the group. Each week, she and her team discuss data and lessons while collaborating to make learning fun, engaging and rigorous. Ms. McManaway effectively uses whole group, small group, and individualized instruction to make student achievement soar.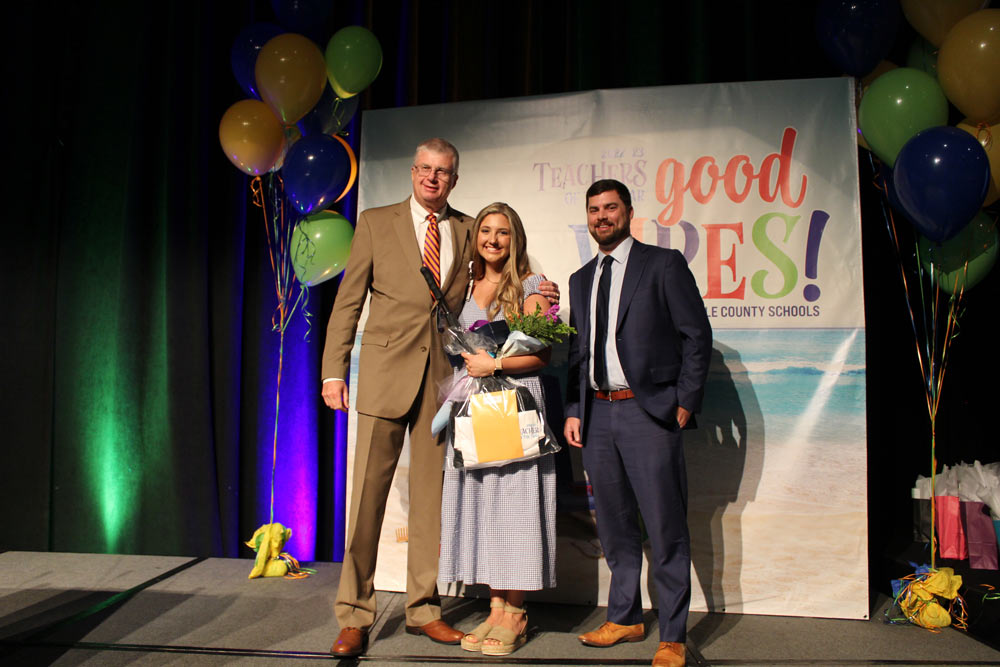 Secondary Emerging Teacher of the Year
Katherine West, Greenville Middle Academy
It is hard to believe Ms. West is only completing her second year of teaching. Passionate about educating the whole child, she takes every opportunity to create a nurturing environment for her students. She wants students to know she supports them, and works tirelessly to ensure all students experience an inclusive environment. These efforts yield lessons that engage, support, and challenge students. Her collaborative spirit and enthusiasm are infectious, and she challenges her teammates toward continuous improvement to support all students.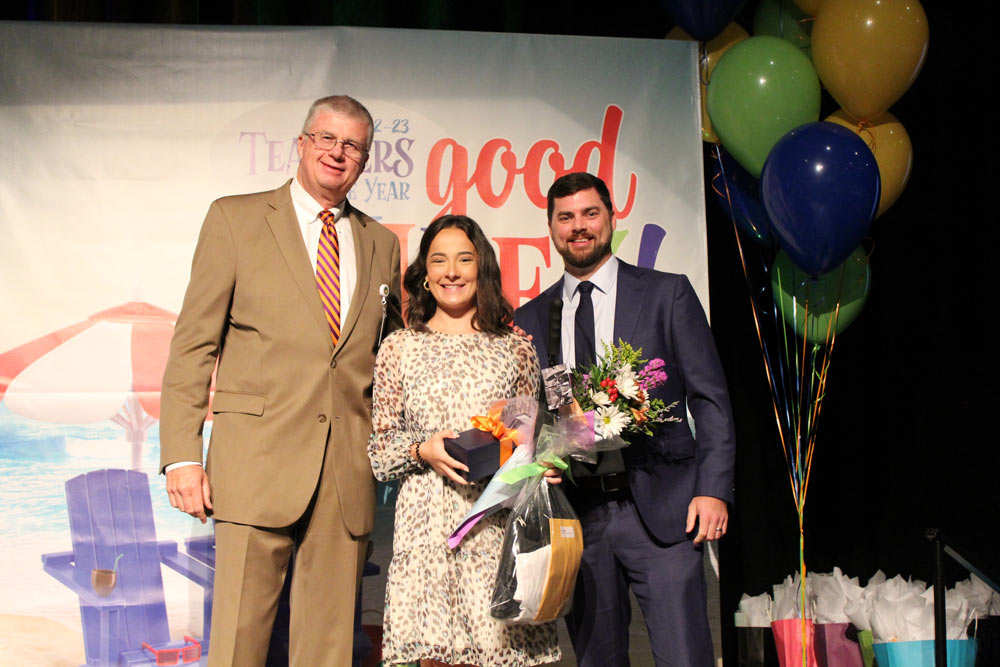 ---