Posted: Wednesday, January 19, 2022
Greenville County Schools on eLearning Thursday, January 20. All activities are canceled. Facilities closed.
Greenville County Schools will have an eLearning day tomorrow, Thursday, January 20. Schools and office buildings will be closed and all activities, including athletic events and field trips, are canceled. This decision was made after the District's ICE (Inclement Conditions Evaluation) Team did a thorough assessment and found a significant amount of ice remains on the roads surrounding the majority of schools and on secondary and neighborhood roads across the entire county. Additionally, there are substantial amounts of ice on school campuses despite the hard work of our maintenance crews over the last two days, which make conditions hazardous for students and staff.
Because we are an approved eLearning district, this day will not have to be made up and instruction will be provided through Google Classroom. Students will complete eLearning assignments later if they are unable to participate due to power outages, lack of internet service, or other barriers. Once operations resume, school personnel will begin rescheduling events as appropriate. In the meantime, GCS District personnel will continue to monitor conditions across the county and compare forecast models to determine when in-person school can safely resume. Please check local media, the district website, and the district's social media for the latest information on school closings or delays.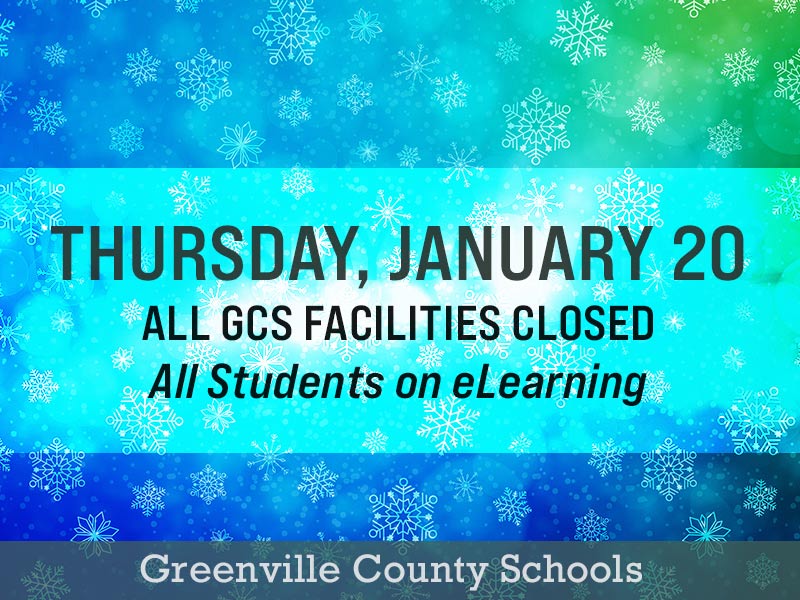 ---