Posted: Thursday, August 22, 2019
Tool Donation Removes Financial Barrier for Students
Sandvik Coromant Gives Toolkits to Bonds Career Center Machine Tool Students
Sandvik-Coromant, an international tool manufacturer located in Greer, donated tool kits to every student enrolled in J. Harley Bonds Career Center's first year machine tool class. Sandvik also provided safety glasses to the entire student body. Sandvik was recently named Business Partner of the Year by the South Carolina Association for Career and Technical Education.
"We found out that the $250 tool kit was going to be an obstacle for some students coming into the program that could lead to a lifelong career for them, so we decided to eliminate that obstacle," said Sandvik site supervisor Mike Hickey.
While the education and job training at GCS Career Centers is free, first year machine tool students normally have to pay $250 for their tools. For many families, this is simply too much of a burden, even with the option of a payment plan. Sandvik's donation could open doors of opportunity for many students who might not otherwise have the chance at a promising career. The donation totals more than $5000.
"Part of our mission is to develop the workforce and shape the future together, this is our opportunity to open up a whole career to students in manufacturing," Hickey said.
Elijah Edwards is a first year student from Wade Hampton High School. He said, "I was like wow. This is a big deal. My mom and dad were like we have to pay $250 for a tool box. When I came here today, I was like I'm getting a free box? This is crazy."
Enrollment at our four Career Centers (Bonds, Donaldson, Enoree, Golden Strip) is at nearly 2000 students this year, up from just over 1200 student in the 2015-2016 school year. The class of 2019 earned 2100 industry certifications that allow graduates to enter the workforce or go on to college with technical scholarships and apprenticeship opportunities.
"When business partners can come along side us and eliminate the financial barrier to participating in a program is so crucial to getting started. That builds confidence, those students see that someone is invested in them," said Eric Williams, Greenville County Schools Executive Director of Career and Technical Education.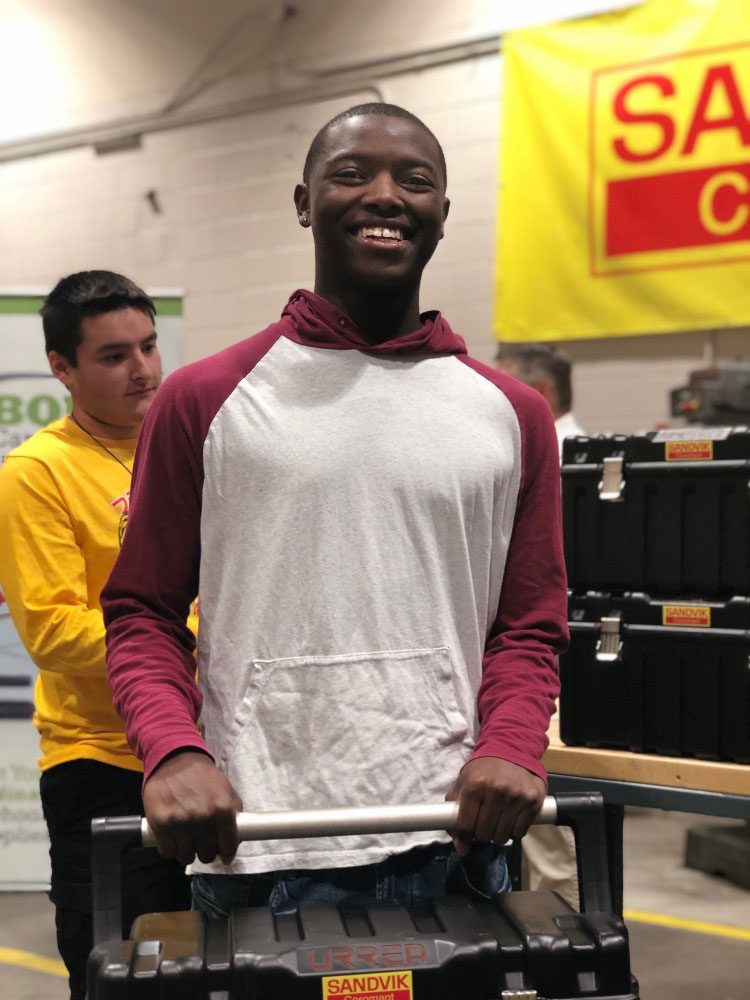 ---