Posted: Wednesday, March 13, 2019
Travelers Rest High's Shelley Smith Named SC Teacher of the Year Finalist
State Superintendent of Education Molly Spearman surprised Travelers Rest High School social studies teacher Shelley Smith at her school today with news that she has been selected as one of five finalists for the South Carolina Teacher of the Year award.
"Shelley gives selflessly of her time and energy to ensure that every one of her students are prepared to be productive citizens and lifelong learners," said State Superintendent of Education Molly Spearman. "She is a model educator and her work is inspiring our young people to follow in her footsteps."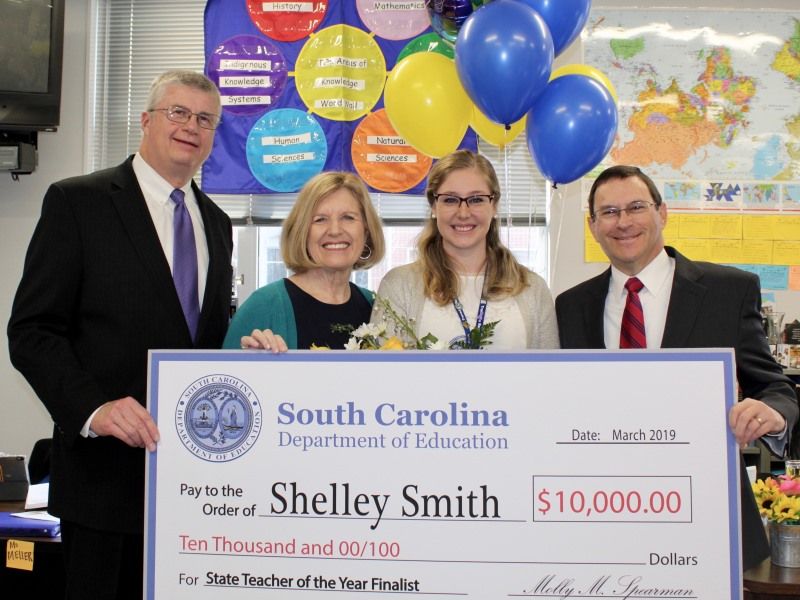 Shelley is a Master Teacher for the Teacher Residency Program at Clemson University and she received a nomination for the Gilder Lehram Institute of American History's National History Teacher of the Year award.
"Not only is Shelley a stellar teacher, she is recognized as a leader in our district and is an incredibly effective advocate for the profession," said Greenville County Schools Superintendent Dr. Burke Royster. "Currently serving as mentor for two teacher residents as part of Clemson's Master Teacher Residency Program, Shelley is dedicated to the teaching profession and committed to positively impacting the next generation of teachers."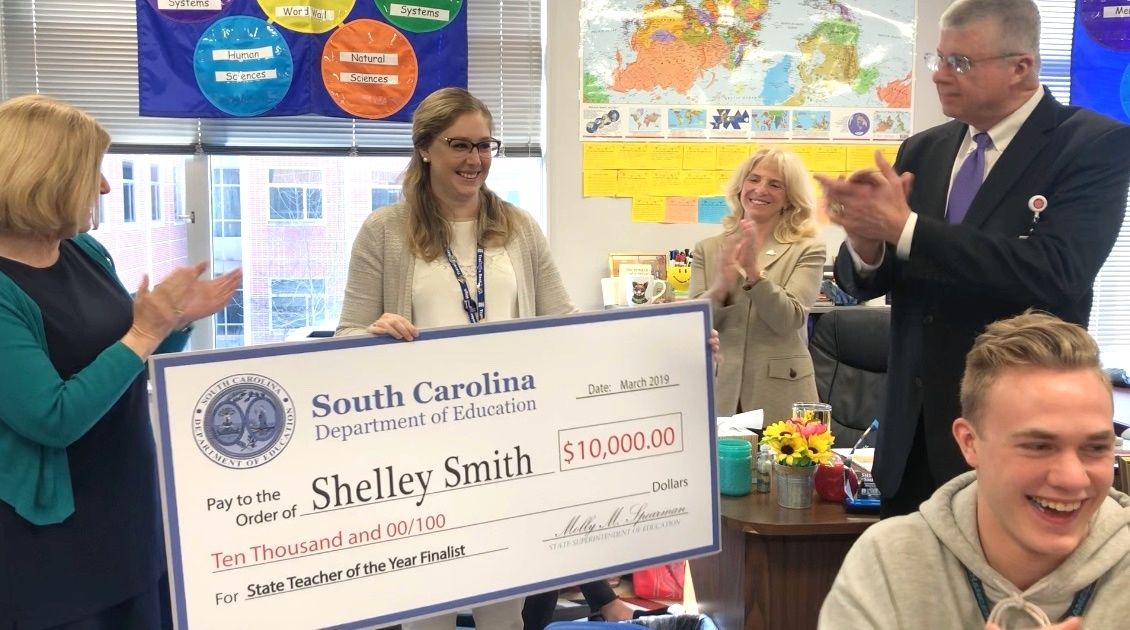 At eight years old, she knew she wanted to become a teacher. She recognized the difference each of her own teachers made in her life and wanted to become a difference-maker herself. Shelley aspires to model service to others in a multitude of ways. Building floats for homecoming week, volunteering to attend a shift at prom, mentoring and supervising student teachers, leading innovative professional development, or writing district curriculum is how she gives to her school community. Her goal is to teach every student how to overcome challenges in the face of adversity. This begins in her classroom where she makes a point to establish a positive learning environment and chooses instructional methods to support student learning across disciplines, fostering international-mindedness and encouraging the development of self-awareness.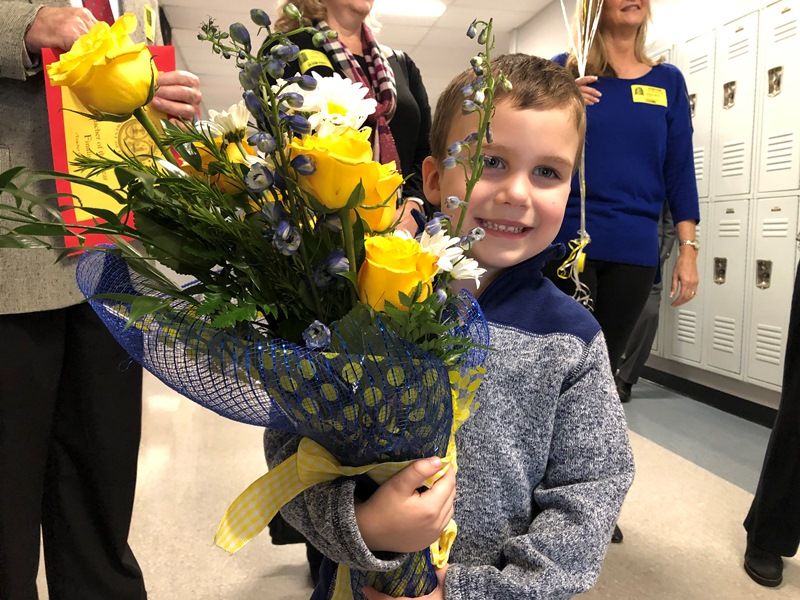 As one of five finalists, Shelley will receive $10,000 and go on to the next stage of competition which involves an in-person interview with a team of expert judges. The South Carolina Teacher of the Year Gala will be held on May 8th in Columbia where the overall winner will be announced.
The winner receives a total of $25,000 and is provided with a brand new BMW to use while serving for one year as a roving ambassador providing mentoring, attending speaking engagements, working with teacher cadets and teaching fellows, leading the State Teacher Forum, and serving as the state spokesperson for over 50,000 educators.
Six GCS teachers have been named South Carolina Teacher of the Year, including Kelly Nalley, a former Spanish teacher at Fork Shoals School, in 2011. Kelly currently serves as Instructional Coach at Bell's Crossing Elementary.
The Teacher of the Year program celebrates excellence and strengthens the teaching force by honoring and recognizing exceptional teachers on the district, state, and national level. The Teacher of the Year Awards not only assist in retention efforts but serve as a powerful recruitment tool to the educator profession.
Purchase Teacher of the Year Gala Tickets
---