Posted: Tuesday, January 29, 2019
Webb Named 2019 Jefferson Award ChangeMaker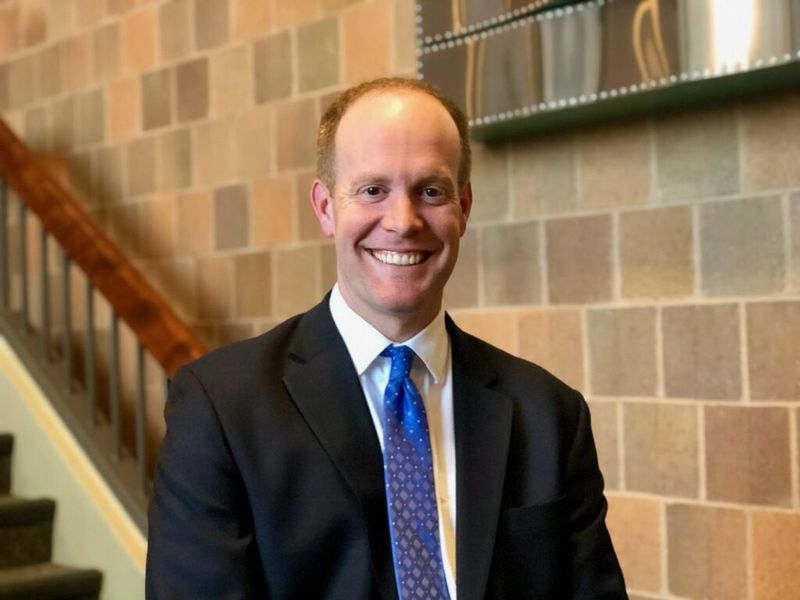 The Jefferson Award Foundation (JAF) has selected Greenville County Schools General Counsel Doug Webb as a 2019 ChangeMaker.
JAF's goal in South Carolina is to cultivate the next generation of servant leaders. The organization selected 15 individuals in the Upstate age 40 and under who have demonstrated a commitment to service and the potential to truly move the Upstate forward.
Throughout the spring these ChangeMakers will work both individually and as a cohort to raise financial support for Students In Action, JAF's youth leadership development program that uses service-learning as the vehicle for arming high schoolers with the life skills they need to be successful in college and the workforce.
The ChangeMakers will also participate in volunteer, community, and other networking activities each month with the goal of raising awareness and inspiring even more young leaders to do their part. The program will culminate in May 2019 with a celebration event, recognizing each of the 15 honorees with a Jefferson Award and celebrating all they have accomplished to make a difference in the Upstate.
---