Posted: Friday, November 30, 2018
Stafford Named SC Assistant Principal of the Year
Leah Stafford of Simpsonville Elementary School is the 2019 South Carolina Elementary Assistant Principal of the Year. This is her second year as Assistant Principal.  Stafford was previously an Administrative Assistant at Chandler Creek Elementary in Greer and a second grade teacher at Heritage Elementary in Travelers Rest. Stafford was previously honored as one of Upstate Parent Magazine's Top Ten Educators Who Make a Difference.  While serving at Heritage Elementary Stafford was a Top Ten Finalist for Greenville County Schools Teacher of the Year.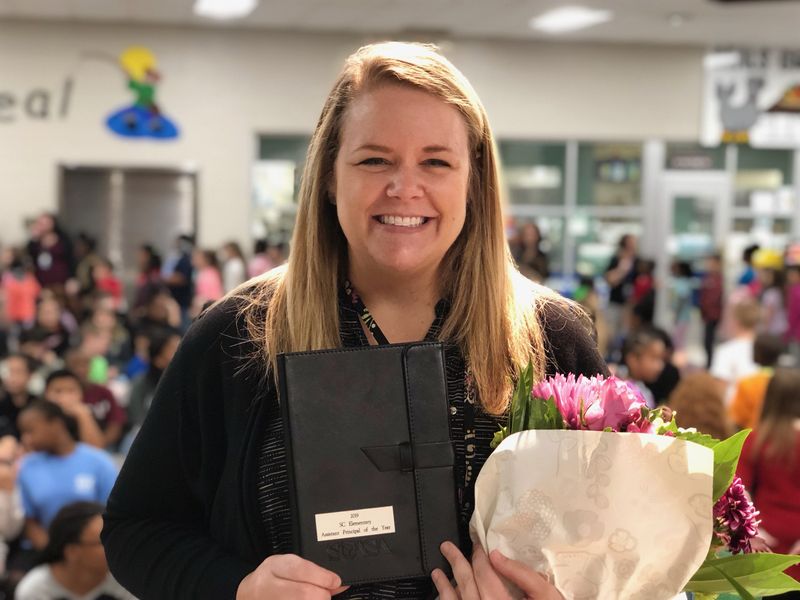 Principal of Simpsonville Elementary Jackie Earle says, "Leah is a caring, conscientious administrator who always puts students first. She works hard with the faculty and staff to improve instructional practices while always remembering that students need to love learning. Leah inspires the students to become lifelong learners through her daily interaction with them. She realizes that it is a cooperative effort from all aspects of a child's life that helps to nurture a child's inquisitive spirit."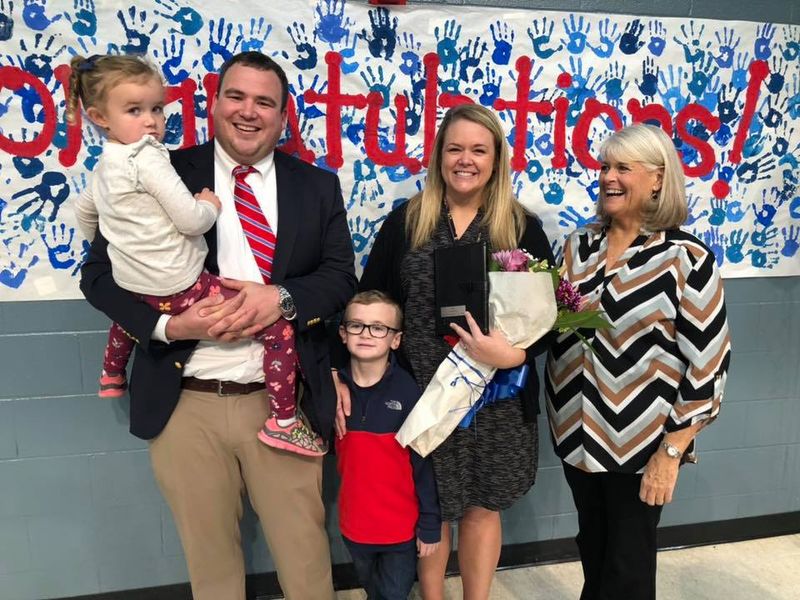 Superintendent Dr. Burke Royster added, "Leah Stafford understands that administrators are most successful when they are interacting with students and staff on a daily basis and helping to define the culture and focus of the school. It is not enough to be a good manager, great assistant principals support teachers and students by being available, visible, interactive, and nurturing. We are very grateful for Leah's commitment to an educational model that focuses on the needs of each student."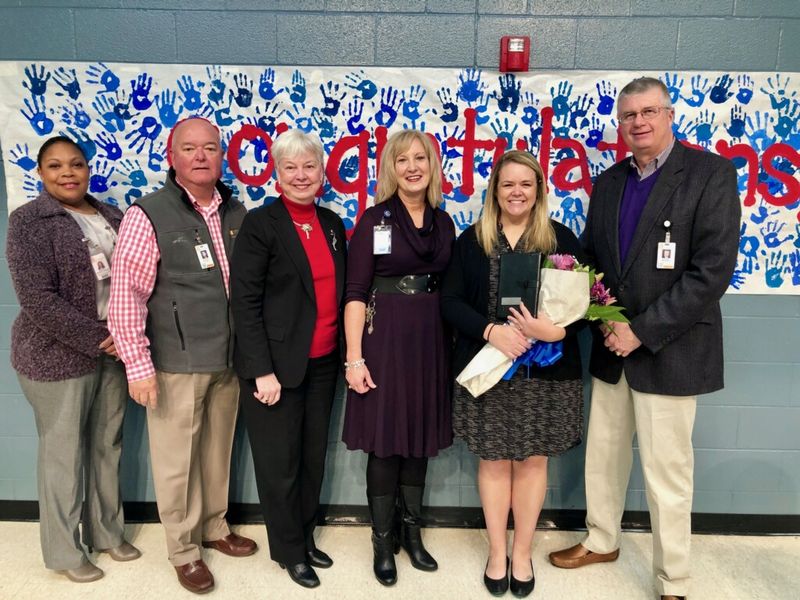 Stafford was asked to "run an errand off campus" while students and teachers gathered in the school cafeteria for a surprise announcement.  Superintendent Royster, Beth Phibbs of SCASA and Stafford's family were hidden behind the stage.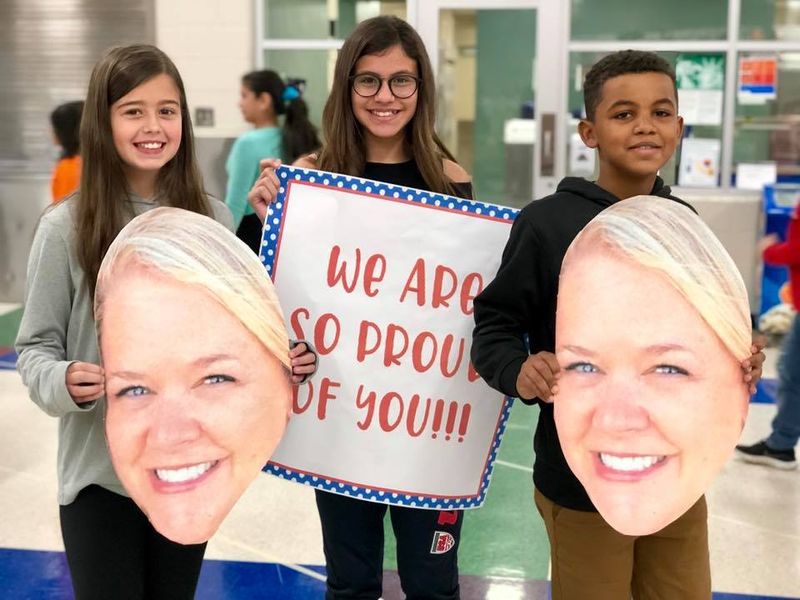 Beth Phibbs, Executive Director of the South Carolina Association of School Administrators made the formal announcement. "We are excited to announce that Leah Stafford has been named the SCASA Elementary Assistant Principal of the Year. She is an outstanding leader who is well respected and valued by the students, faculty, and staff of Simpsonville Elementary School."
Stafford says her goal is to make school fun for students and provide support for teachers. She thanked her principal for being receptive to "all of my crazy ideas."
---