Posted: Tuesday, April 10, 2018
Woodmont FFA Places 3rd in Livestock Evaluation Event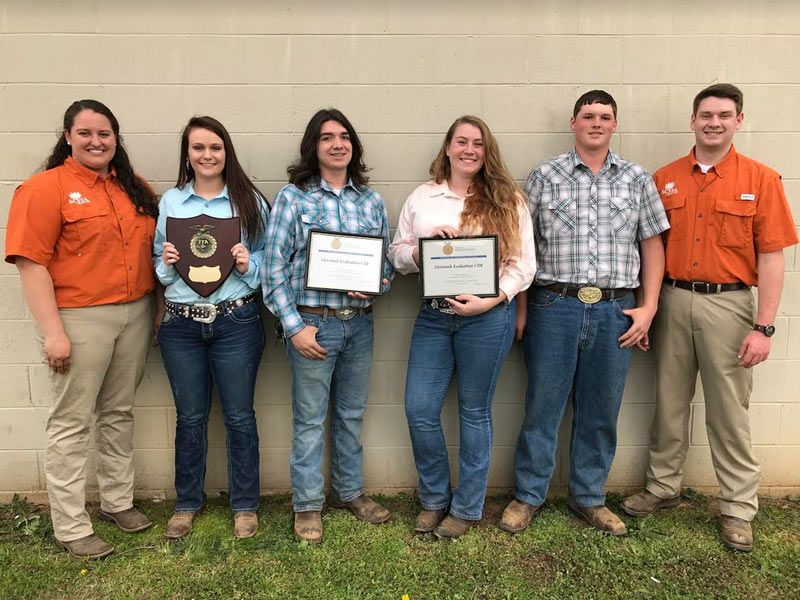 Members of the Woodmont FFA Chapter took third place in the state Livestock Evaluation Career Development Event (CDE), where students demonstrate their knowledge and understanding of the livestock industry, genetics and reproduction of livestock, and selection of animals for different scenarios. Career Development Events (CDEs) build on what is learned in agricultural classes and encourage members to put their knowledge into practice.
Team members are Ashton Myrick, Zachary Hand, Bronwyn Klingler, and Dale Ferguson. Zachary Hand received 2nd high individual and Bronwyn Klingler received 3rd high individual. Matt Rollins is the agriculture teacher and FFA advisor for the Woodmont FFA Chapter.
South Carolina agricultural education serves more than 12,000 students across the state. Students receive instruction in one of five different pathways within the Agriculture, Food, and Natural Resources career cluster. The South Carolina FFA Association is comprised of over 7,000 members across the state. The mission of the SC FFA Association is to develop premier leadership, personal growth, and career success through agricultural education.
---