Posted: Friday, February 9, 2018
Eastside Junior Named to National Youth Orchestra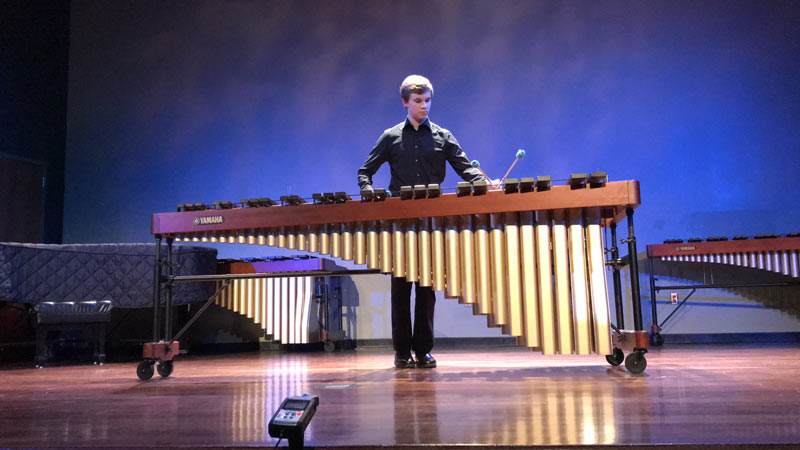 Will Harris, a junior at the Fine Arts Center and Eastside High School, has been named a participant in the National Youth Orchestra of the United States of America (NYO-USA) for the 2018 season. Will is a percussionist at the Fine Arts Center under the instruction of Dr. Gary Robinson.
Each summer, Carnegie Hall's Weill Music Institute brings together the brightest young players from across the country for this free program. These remarkable teenagers embark on a tour to some of the great music capitals of the world. This year, the orchestra travels to Asia to perform with nationally recognized conductors.
Earlier this week we announced that Sam Parrini, a senior at the Fine Arts Center and Wade Hampton High, has been accepted into the program.
---