Posted: Thursday, January 11, 2018
Fisher Middle, TR High School Improvement Councils Named to 2018 SC-SIC Honor Roll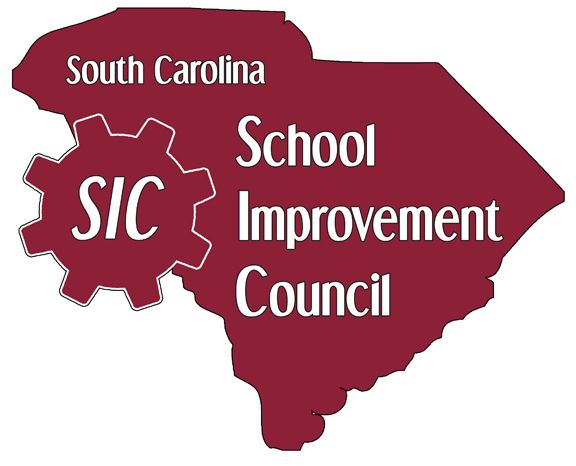 The School Improvement Councils (SIC) at Dr. Phinnize J. Fisher Middle School and Travelers Rest High School have been named to the SC School Improvement Council's 2018 Honor Roll for their significant efforts to foster civic engagement in public education. The SICs are among 19 statewide to receive the honor.
These Honor Roll SICs will continue in the running for SC-SIC's annual Dick and Tunky Riley Award for School Improvement Council Excellence. Named for the former U. S. Secretary of Education and South Carolina Governor and his late wife, the Riley Award was created in 2002 to recognize the vital contributions made by more than 1,200 local SICs and their nearly 14,000 SIC members across the state.
Five finalists from this year's list of Honor Roll SICs will be selected in February, with one to be announced as the winner of the annual Riley Award for SIC Excellence in April.
Fisher Boot Camp for Incoming Sixth Graders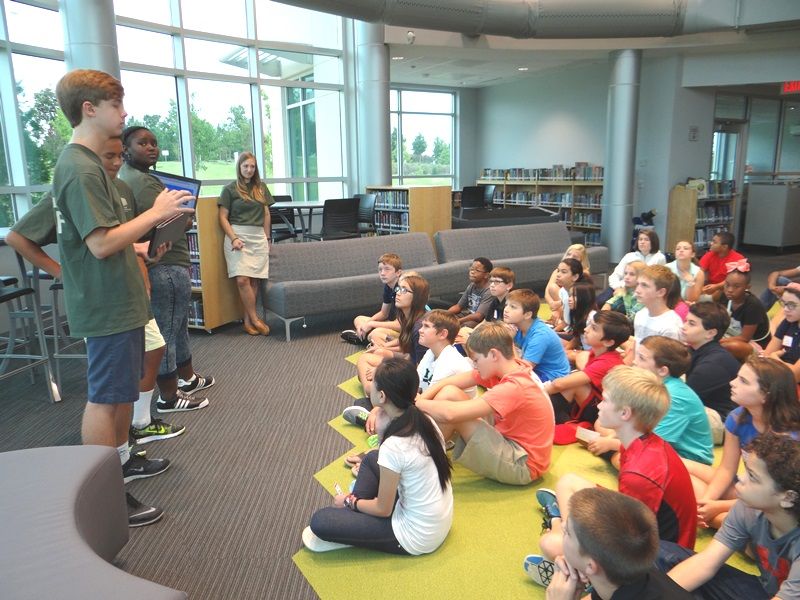 Fisher Middle School's SIC is recognized for their efforts to provide incoming sixth graders with tools that prepare them for middle school life. Fisher's academic program, based around science, technology, engineering, the arts, and math (STEAM), requires students to submit assignments digitally, work in collaborative groups, navigate an eight-period, A-Day/B-Day schedule, and follow a dress code.
The SIC developed a summer Boot Camp for incoming sixth graders, strategically scheduled to take place the day before formal classes begin. Programming included multiple sessions to showcase what students should expect from the unique school. The sessions covered topics such as how to use a laptop, how to use Google Classroom, how to manage time and the alternating block schedule, how to dress for success, and how to successfully collaborate with peers. Parents were strategically separated from students to participate in similar versions of the same sessions, presented in a format that would resonate with their preferences. All sessions were led by teachers and 8th grade student leaders. For parents and students who were not able to attend, slideshows and videos containing the material covered in the boot camp were made available on the school website. A follow-up survey showed that respondents overwhelmingly noted the program helped ease the transition to middle school.
Travelers Rest High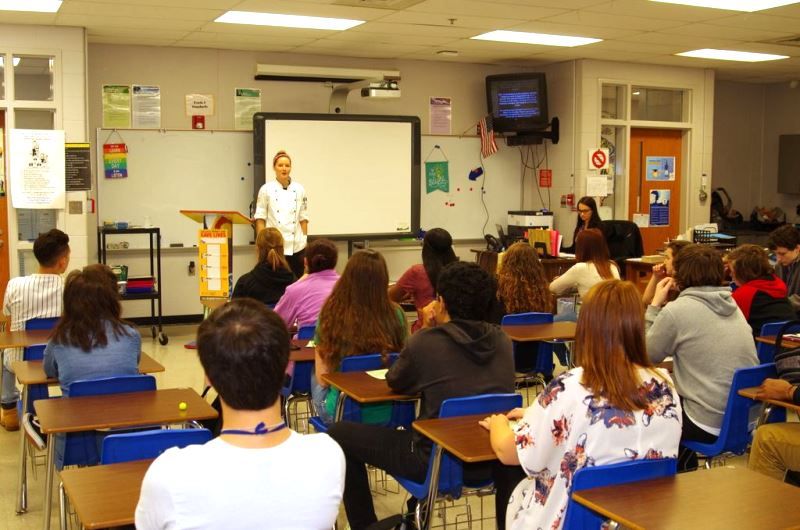 The Travelers Rest High School Improvement Council assumed the task of providing a College and Career Fair for students featuring representatives of the TR community. Fifteen different careers and 10 college recruiters were on hand. Students visited classrooms to find out about jobs in banking, construction, culinary arts, health care, and a number of other careers. The College Fair was held on the same day so that students could discover choices in colleges and majors and speak to admissions counselors.
SICs were established in state law over 40 years ago. Part of the Center for Educational Partnerships within the University of South Carolina College of Education, the SC School Improvement Council provides the member training, technical assistance, statutory accountability, and other operational resources necessary for the continued success of the community-based SICs in each of South Carolina's K-12 public schools.
More information on SC-SIC, the Riley Award for School Improvement Council Excellence, and award winners from previous years can be found online at the South Carolina School Improvement Council website.
---