Posted: Monday, November 13, 2017
American Education Week - School Staff Appreciation Day
Audra Simms, Cafeteria Manager, Thomas E. Kerns Elementary
As part of American Education Week, today we honor School Support staff who are making a difference in the lives of students.  We'd like to introduce you to Audra Simms, the Cafeteria Manager at Thomas E. Kerns Elementary.  Simms changed careers after twenty years in manufacturing and is now ensuring children get a healthy meal and a beautiful smile every time they enter her serving line.
Kim Geddie: Making a Difference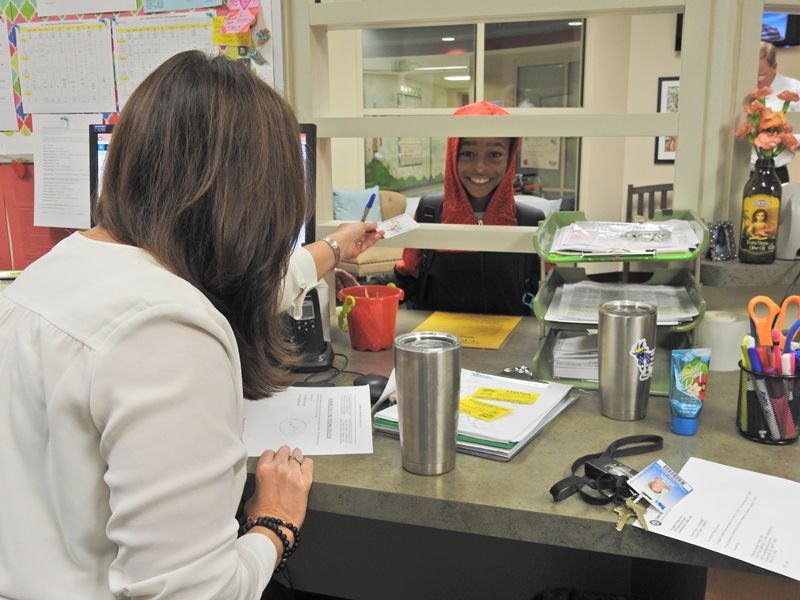 Kim Geddie, the Secretary at Sara Collins Elementary School, greets everyone that walks into the office with a warm smile. She strives to make sure each guest feels at home. Ms. Geddie knows how important it is that people feel welcome when they walk into the school.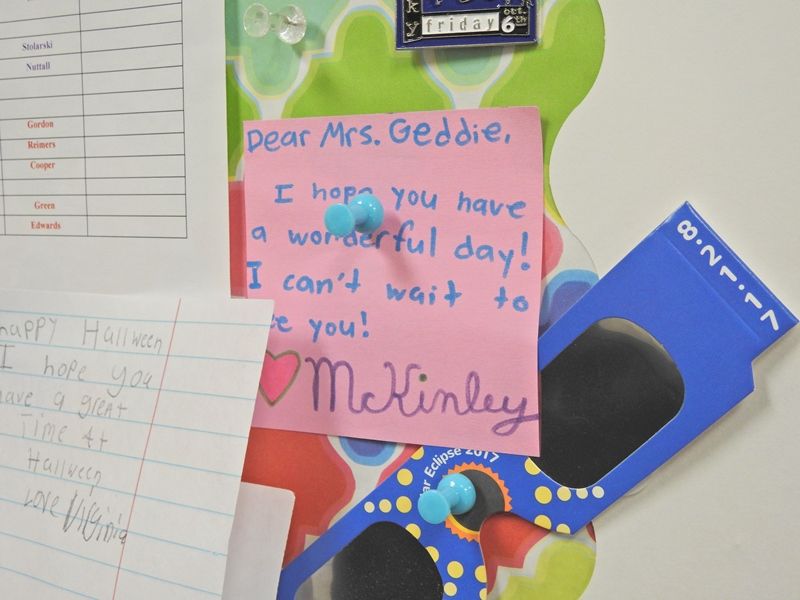 Ms. Geddie says, "The key to making people feel welcome is about building relationships and treating people the way that you want to be treated. I think calling a child by name is the best thing you can do for them. It shows you've taken a vested interest in them and are taking the time to know who they are." Her goal is to know each of the 850 students and their parents by name.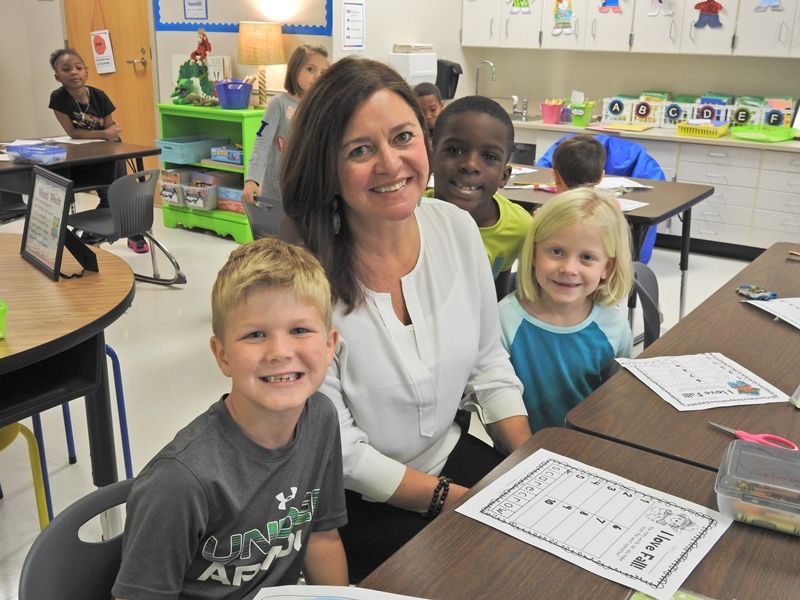 Her care and concern extend beyond students and parents. Ms. Geddie is effusive in her praise for the team at Sara Collins. "I have great admiration for the teachers, faculty and staff. I appreciate what they do and hope what I do in the office makes it a little easier for them to do their jobs."
Ms. Geddie says, "The parents and children that come in each day really make me look forward to coming to work. I never know who is going to come to the door and it's exciting when someone walks in. Every day is an adventure!" And every day, Ms. Geddie is there making a difference in the lives of all who enter Sara Collins Elementary School.
---