Posted: Thursday, September 14, 2017
Innovate! Program at A. J. Whittenberg Elementary School Named Finalist for Dick and Tunky Riley WhatWorksSC Award
Winner to be announced October 24 in Columbia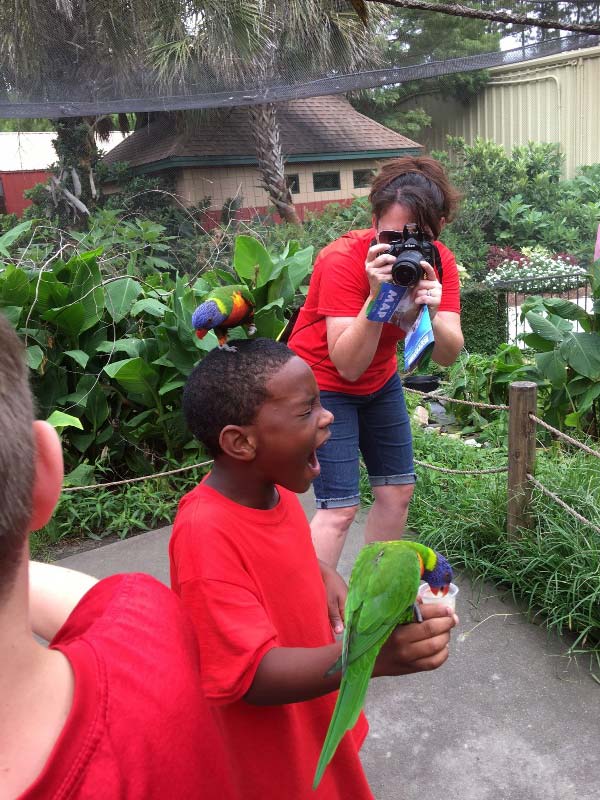 The Innovate! program at A. J. Whittenberg Elementary School of Engineering has been selected as one of three finalists for the 2017 Dick and Tunky Riley WhatWorksSC Award of Excellence. The annual award presented by the Riley Institute and South Carolina Future Minds celebrates education initiatives improving the lives of students across South Carolina.
"Innovate! is a unique program that celebrates and empowers students from third grade through high school with afterschool, summer and weekend programs," said Lynn Mann, program director at A. J. Whittenberg Elementary and founder of Innovate! "It's been amazing to watch these students grow academically but also develop confidence, teamwork, and leadership skills. We can't wait to see what the future holds for our Innovate! family."
A committee of corporate leaders and education experts selected the finalists from more than 100 entries in the Riley Institute's WhatWorksSC Clearinghouse – a repository of resources that includes policy papers written by state leaders, case studies, and an evolving clearinghouse of initiatives that explore and exemplify key strategies for improving South Carolina's public schools.
As a finalist, AJW's Innovate! program will receive a small grant for enhancement of the program or consulting with other schools, districts and organizations interested in its replication.
The winner of the award will be announced by former two-term Governor of South Carolina and United States Secretary of Education Dick Riley at a celebration luncheon on Tuesday, Oct. 24, at 12:30 p.m., at the Columbia Metropolitan Convention Center. The award is named for Secretary Riley and his late wife, Ann "Tunky" Riley, a dedicated teacher and passionate advocate for quality public education.
"The finalists this year show that there are dedicated teachers in our public school system working every day, even after school and through the summer break, to improve the lives of students in South Carolina," said Secretary Riley. "I am thrilled to honor and celebrate the effectiveness of these passionate educators and their programs with the WhatWorksSC award."
The celebration luncheon is open to the public, and individual registration is $25.
---