Posted: Thursday, August 31, 2017
Hurricane Harvey Relief Efforts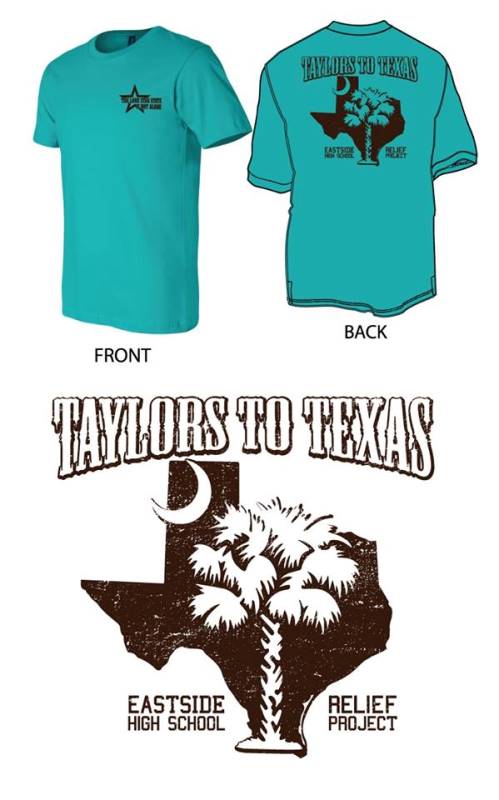 Greenville County schools are doing their part to help victims of Hurricane Harvey. We will add to this list as we learn more about school-wide efforts.
Alexander Elementary students are making cards and writing letters to students at schools in affected areas.
Bell's Crossing Elementary has "adopted" Bane Elementary in Houston, Texas. The schools are similar in size, about 900 students and both have royal blue as their school color.
Eastside High School has created a "Taylors to Texas" t-shirt to sell for Hurricane Relief. The logo was designed by an Eastside student.
Mauldin High School's Fellowship of Christian Athletes is collecting personal hygiene items.
Pelham Road Elementary is collecting money for the Red Cross and "adopting" McFee Elementary in Katy, Texas.
Oakview Elementary is a drop off location for supplies being collected by Five Forks area fire departments. Students will be donating bottled water, diapers, pet food and baby formula. (Flyer)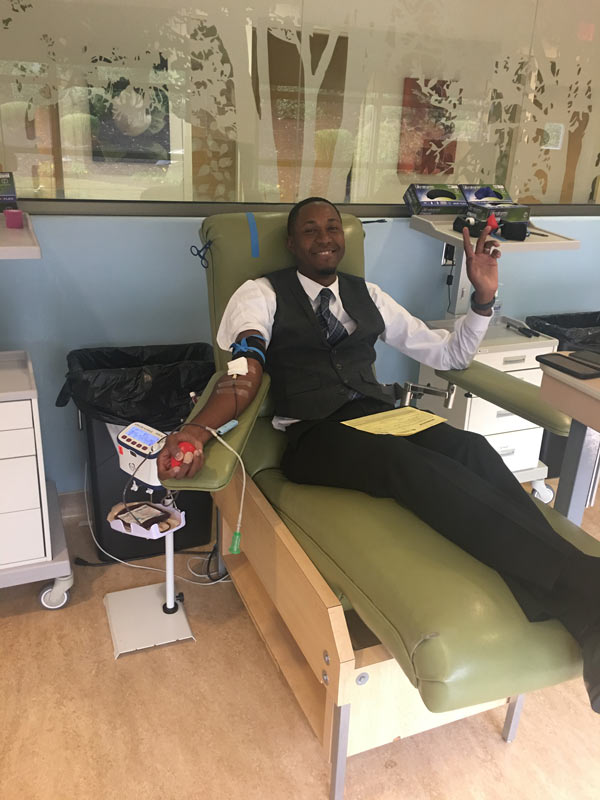 Tanglewood Middle School staff is donating blood to help victims of Hurricane Harvey. A large portion of the staff donated yesterday and many more going this afternoon.
Gateway Elementary will be collecting coins (and bills!) for the month of September for Save the Children Hurricane Relief. A 4th grade students came up with the idea of Gateway students helping hurricane victims after seeing news reports about the disaster at home. He approached a guidance counselor with his idea. She did some research and thought Save the Children would be a good organization for us to work with on this effort.
Mauldin Middle School is collecting donations for Harvey victims.
Bryson Middle School requested to adopt a school in Houston and has been matched with a school in Conroe, TX. School had already started when Harvey hit, and these students lost all or most of the new school supplies they had for the new school year. Therefore we will be collecting school supplies and other supplies for this school. This will be a school-wide effort.
Stone Academy - We have joined the Facebook Group "Hurricane Harvey Book Club" started by a teacher in Houston. They are asking Teachers - Parents and Students to record themselves reading books aloud and post the videos. The videos will be seen by children in the Houston area who have lost their schools and their books.
Blue Ridge High School's FFA (Future Farmers of America) group will be providing hurricane relief. Begin September1 through September 15 the following items will be collected: nonperishable food items, bottled water, paper products (toilet paper, paper towels, napkins, paper plates, etc.), cleaning supplies, personal/hygiene items, towels and wash cloths, clean, gently used clothing (any undergarments would have to be new and in original packages), baby items, pet foods.
Paris Elementary is adopting Bear Creek Elementary in Texas. They are accepting items on this Amazon list as well as gift cards to Wal-Mart and Target
---