Posted: Thursday, July 13, 2017
Southside Student is National Speech and Debate Champion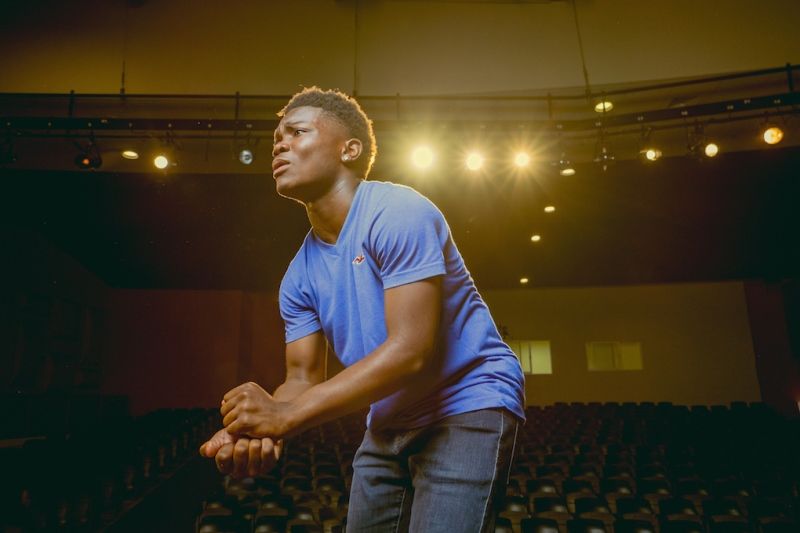 There's no debating it — rising Southside High senior Chase Garrett is a national champion.
Garrett won the dramatic interpretation competition at the National Speech and Debate Tournament held in Birmingham, Ala., last month. In the dramatic interpretation category, actors perform the life of a character in history they have never met before, showing how universal that person's story is and how it has had an impact on people.
Garrett, who also plays on Southside's baseball and football teams, said dramatic interpretation is a main outlet for him. "In humorous interpretation, all you have to do is make people laugh. In original oratory, all you have to do is write a speech. In dramatic interpretation, you tell a story," he said.
"In speech and debate and dramatic interpretation, you can set aside being cool. It's OK for guys to be emotional and express how they feel," he said. "Real men and real leaders can cry and tell their story and how they feel."
Garrett performed "Animal," a piece written by former speech and debate coach Kristy Thomas about a slave named Fredrick that uses a dog as a metaphor. Fredrick has a master that feeds him, gives him a place to lay his head, and teaches him how to be a good, loyal dog. But then he meets a sweet, beautiful cat named Evelyn who tells him he is not a dog, but a man. Fredrick begins to remember who he is, the effects of slavery and years of abuse coming back into his memory, and decides he must stand up for once in his life to his oppressors.
"There are a lot of metaphors behind the piece," Garrett said. At one point in the performance, he takes off the collar he was wearing. "No man should be treated as another man's animal," he said. "It's about standing up for yourself. It's a gift that a lot of people may not have."
Garrett called winning the national championship life changing. "It has expanded my opportunities," he said. Garrett said he has speech and debate scholarship offers from several schools, including Illinois State, George Mason University, Western Kentucky University, Wiley College in Texas, and William Carey University in Mississippi.
Garrett said he wants to continue with speech and debate in college and pursue a career as an actor.
Two hundred fifty-eight students competed in dramatic interpretation at the national tournament. The final six performed in front of a live audience. Their performances were live-streamed to more than 50,000 people.
"I knew my ability. I just told myself to give it my all," he said. "I was excited to hear the results."
---