Posted: Wednesday, June 21, 2017
SC Works Regional Job Fair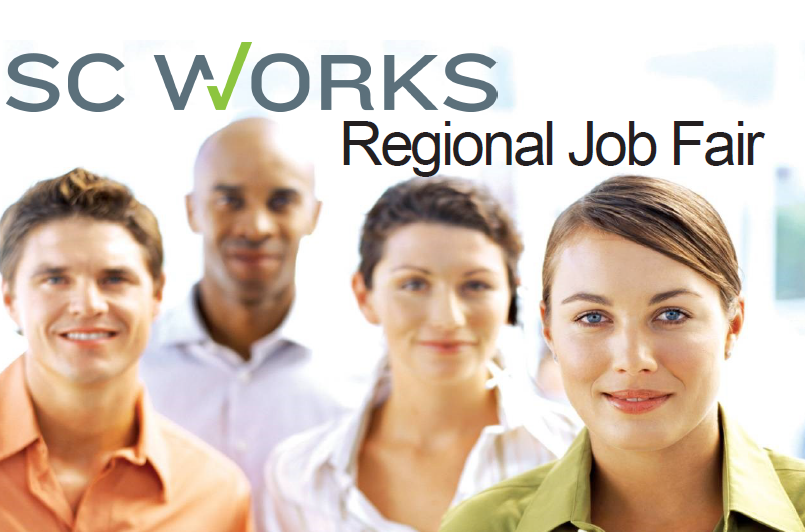 SC Works Upstate is hosting a Regional Job Fair on Thursday, June 29 from 5:00 to 7:00 p.m. at Greer High School, 3000 E. Gap Creek Drive, Greer. Eighty (80) employers have confirmed their participation. Veterans and Preferred Pass holders will be able to enter at 4:00 p.m. The general public enters at 5:00 p.m. Be sure to bring a professional resume.
To qualify for a Preferred Pass, applicants must attend the Preferred Pass workshop and obtain a Job Fair portfolio at your nearest SC Works office by Thursday, June 22. In addition to attending the Preferred Pass workshop, each candidate must also complete the following criteria:
Have an active SC works profile on https://jobs.scworks.org
Have a professional, up-to-date resume
Make sure you are interview-ready
Show that you can Dress to Impress
For more information, visit www.scworksupstate.com.
Confirmed Employers for the SC Works 2017 Job Fair
A Berger
All Metals Transportation
Alorica
AMC Management Corp.
Ashmore Brothers
Assisting Angels Homecare
Belk-Haywood Mall
Benore Logistics Systems, Inc.
Benteler Automotive
Blue Ridge in Brookview House
Bosch Rexroth
Bostik Inc.
C & S Wholesale Services
C. H. Mueller
Caristrap America Inc.
Carolina Heating Service
Century Printing & Packaging
Charter Communications
Commercial Metal Company
Cooper Standard Automotive
Corley Plumbing Air Electrical
Cott Beverages
Coveris
CRS (Contingent Resource Solutions)
D&W Fine Pack
Dish
Dollar General Distribution
Draexlmaier Automotive
Fehrer Automotive
Goodwill Industries
Greenville County Detention Center
Greenville County Schools
Griff Venture Inc. (Five Guys)
Heartland of Union
Heather Larkin, LLC
Heich US Surface Technology LP
I.K. Hofmann USA
Integrity Staffing
Interim Healthcare
ITU Absorb Tech
Kohler Company
Lear Corporation
Magna Seating SC
Mairec Precious Metals
Manpower
MAU Workforce Solutions
MCS Recruitment, LLC
Michelin
Modern Woodmen of America
Morgan Corp.
Morley
MS Companies
New Prospect Contact Center
Onin Staffing
OpSource Staffing
People Ready
PET Dairy
Phillips Staffing
Pizza Hut
PMI Staffing
Ready SC
Recruiting Solutions
Rite Aid
Ritrama
SC Department of Corrections
SC Department of Social Services
SC Highway Patrol
SC Vocational Rehabilitation
South Carolina Plastics
Southeastern Paperboard, Inc.
Specialized Alternatives for Families & Youth
Standard Motor Products
Swift Transportation
Syncreon
The D/C Group
Timken
Up Dish Services LLC
Utility Partners of America, LLC
Vision 2 Destiny Transportation
W.N. Kirkland Inc.
Williamston Youth Academy
---