Posted: Wednesday, March 1, 2017
S. Pleasantburg Home Depot Named Champion for Public Education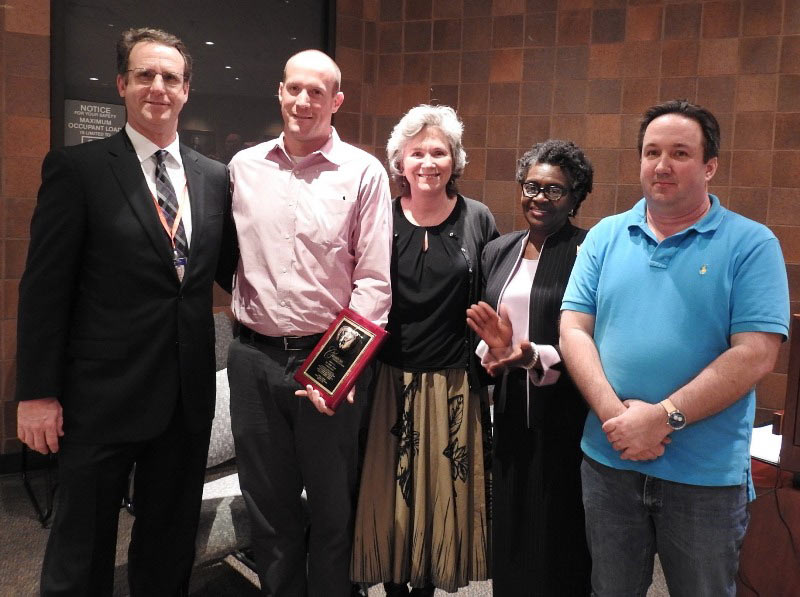 Queenie Boyd, President of the South Carolina School Boards Association, presented the Champion for Public Education Award to the South Pleasantburg Drive Home Depot. Todd Leiterman and Charles Hillard from Home Depot, as well as Carolina High and Academy Principal Michael Delaney and School Board Chairman Dr. Crystal Ball O'Connor, accepted the award.
During the 2015-16 school year, Carolina High and Academy sought a business partner to provide opportunities for their students to be employed, earn money, and gain work experience to enhance their academic performance. More than 80 percent of Carolina High students qualify for free or reduced lunch, and many of their families struggle to meet basic needs and have little opportunity for employment.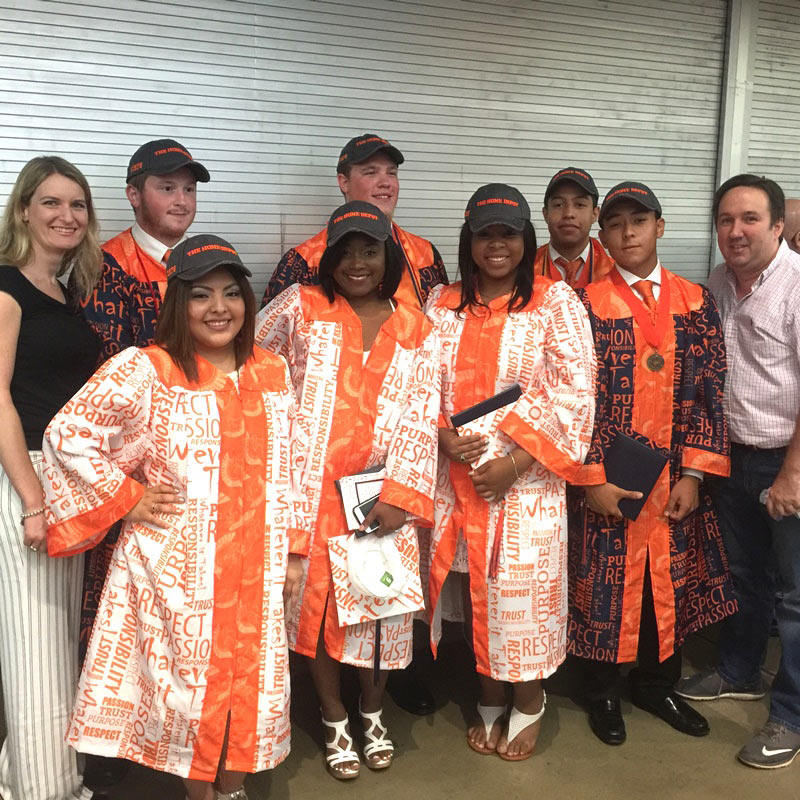 At the same time, the South Pleasantburg Home Depot was seeking employees to serve their growing Hispanic customer base. Approximately 30 percent of students at Carolina identify themselves as Hispanic. The principal and Associate Support Department at the South Pleasantburg Home Depot developed a plan. With the support of the Home Depot home office, who waived their policy to only hire associates who were 18 years or older, Carolina High students ages 16 and up now have the opportunity to work at this location. About 15 Carolina High students are currently employed there, earning at least $10 per hour.
In addition, Home Depot employees are personally and professionally invested in the students. Members of the store came to last year's graduation and provided all seniors who work with them with a special hat. They took a photo to symbolize their commitment, and that photo has been distributed throughout the Home Depot organization.
"The partnership between Carolina High School and Academy and the South Pleasantburg Home Depot store embraces the Profile of the SC Graduate which has been adopted by many education leaders and advocates across the state," said Mrs. Boyd.
---