Posted: Friday, March 17, 2017
GCS Seeking Teachers for Career Technology Education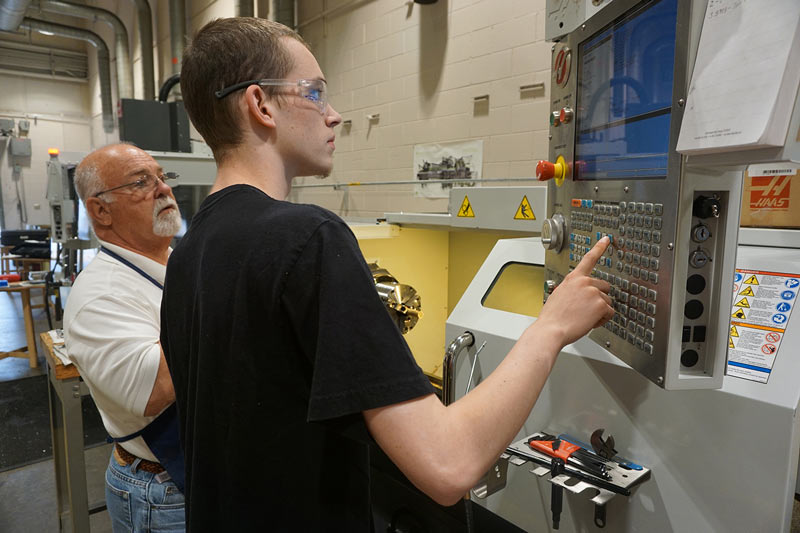 Greenville County Schools is currently seeking applicants in the fields of Health Science, Mechatronics, and Material Handling to fill available positions in our career centers and high schools. Two recruitment events for interested candidates will be held on Thursday, March 30 at Golden Strip Career Center from 11AM – 2PM and 5PM – 7PM. Greenville County Schools staff will be on site for interviews, informational sessions, and candidate questions.
Successful applicants will be enrolled in the Career and Technology Education (CATE) Work-Based Certification program which allows individuals with work experience in career and technology areas who do not meet the regular certification requirements to be eligible for employment as a high school teacher in a South Carolina public school district. Candidates will have a maximum of five certification years (July 1 - June 30) to complete all work-based certification program requirements and earn a professional work-based teaching certificate.
The CATE program includes candidate assistance throughout the certification process, an assigned mentor, professional development opportunities, and a customized class schedule.
Greenville County Schools' four career and technical education centers, as well as its fourteen high schools, offer a variety of courses that prepare students for postsecondary training or the workforce. Many CTE classes provide students with college credit and/or industry certifications, such as Certified Nursing Assistant, ASE Automotive, State Cosmetology Licensure and many others. Students attending career centers last year earned over 400 industry-recognized certifications.
Current programs in our fourteen high schools and four career centers include Health Science, Childhood Education, Graphic Design, Mechatronics, Culinary Arts, Agricultural Education, Automotive Collision and Technician, as well as Building Construction, Welding and Machine Tool Technology and Material Handling.
For certification questions contact:
Stacy Forrester
Certification, Professional Employment
sforrest@greenville.k12.sc.us
(864) 355-3174
---