Posted: Friday, February 10, 2017
Nutrition Director Receives International Recognition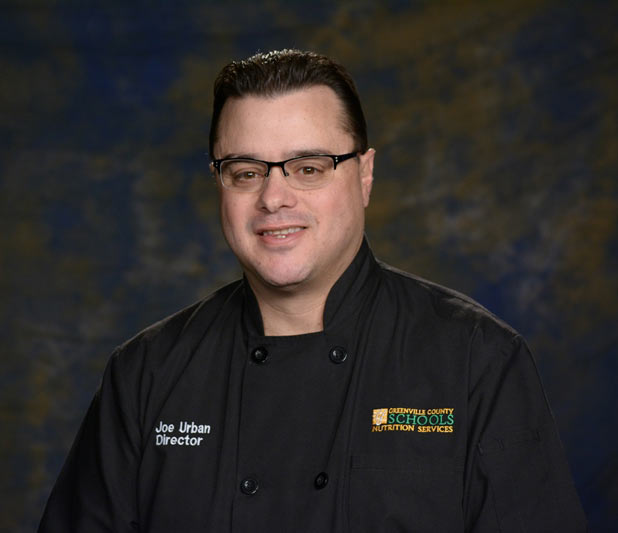 GCS Director of Food and Nutrition Services Joe Urban has been named an Ambassador for the Seafood Nutrition Partnership. Urban is the first school food service representative to ever receive this international honor.
Urban was nominated by one of the existing Chef Ambassadors based on his prior work in the restaurant industry and his current work in K-12 cafeterias. The organization recognized his efforts to transform school food service and his use of quality seafood in school meals.
The Ambassadors for Seafood Nutrition Partnership are comprised of high profile individuals that have a passion for health & wellness, seafood nutrition, and addressing America's public health crisis. Ambassadors champion SNP's message and help build awareness of seafood's essential nutritional benefits to their key stakeholders.
Info about the Seafood Nutrition Partnership: "Seafood Nutrition Partnership (SNP) is the leading 501(c)3 non-profit organization in the U.S. building awareness of the health and nutritional benefits of seafood. SNP is addressing the country's public health crisis through education programs that inspire Americans to incorporate more seafood and omega-3s into their diets for improved health as per USDA Dietary Guidelines. In October 2015, SNP launched a national public health education campaign."
---