Posted: Thursday, February 16, 2017
Hillcrest High Students Support PAALS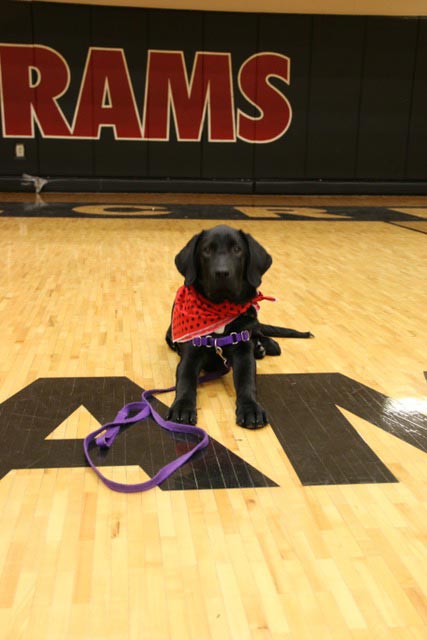 The Hillcrest High student body raised more than $100,000 during Spirit Week to support Palmetto Animal Assisted Life Services (PAALS), an organization that enriches and empowers children and adults with physical disabilities and social needs by training service animals and providing animal assisted educational and recreational activities.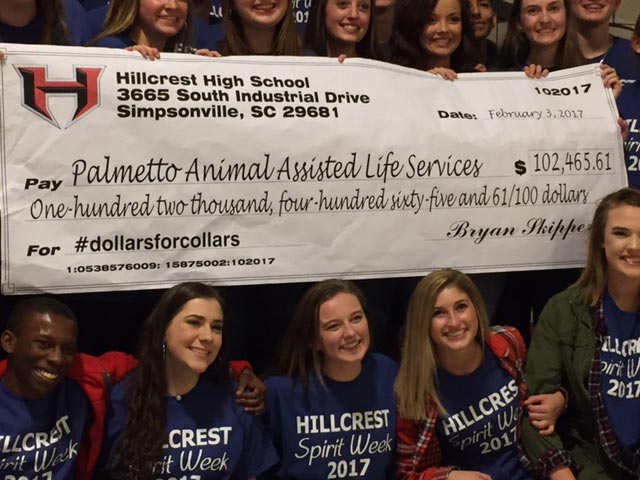 "PAALS is extremely grateful to Hillcrest High School students, faculty, and staff for the wonderful outpouring of support during the school's annual Spirit Week," said Mitzie Renwick, Development Coordinator. "We are humbled that a group could work so hard for us."
Renwick said puppies are raised and trained at their facility and take part in several outreach programs during their two years of training. They are involved in an inmate training program as well as educational outreach at a local middle school, reading with USC students and Girl Scouts, as well as Summer PAALS, a summer camp for youth ages 8-19 which serves youth with and without disabilities.
---