Posted: Wednesday, February 22, 2017
Royster Named an Education Week Leader to Learn From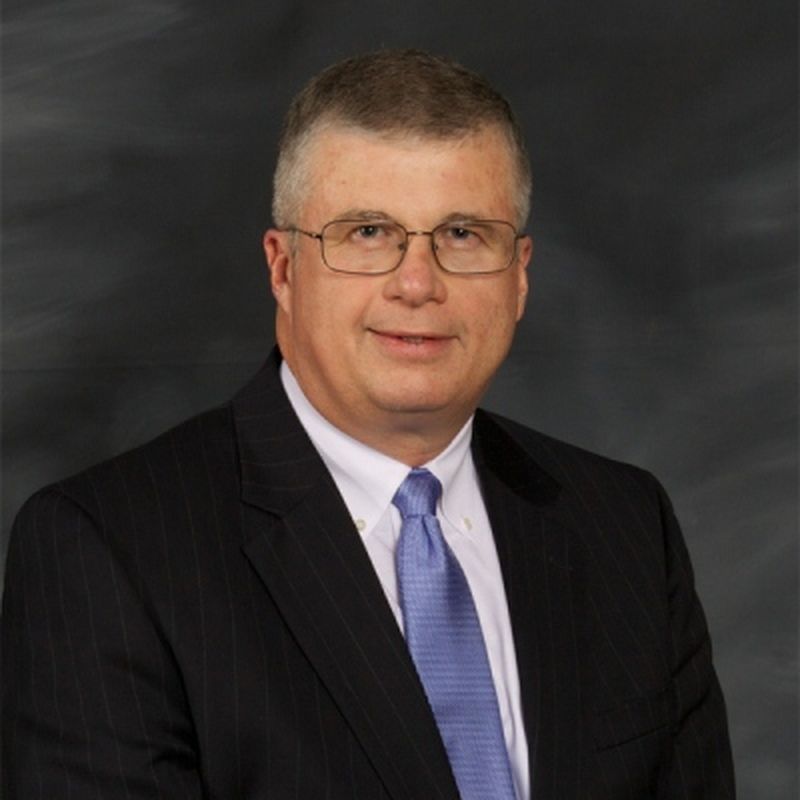 WASHINGTON – Greenville County Schools Superintendent Dr. W. Burke Royster is one of 14 district leaders from across the nation to be named a 2017 Education Week Leader To Learn From in a report released online (leaders.edweek.org) and in print today. The fifth annual Leaders To Learn From report continues Education Week's practice of focusing on leaders who are working to enact – and inspire – change in our nation's public schools.
On learning of the honor, Dr. Royster said, "I am most humbled and honored, though I realize this recognition is less about me that it is an acknowledgment of the accomplishments of our district in providing students with necessary supports and opportunities to ensure not only that they graduate, but that they are college and career ready when they do."
Currently in his fifth year at the helm of the nation's 44th largest school district, Dr. Royster's Education Week profile, entitled "Knocking Down the Barriers to Learning," primarily focuses on two initiatives, OnTrack Greenville and Graduation Plus. The article also lauds his efforts to ensure more individualized instruction and higher levels of engagement for the district's almost 77,000 students.
Royster expressed appreciation for all who contributed to these initiatives. "Accomplishments of this type are possible only with a Board of Trustees that establishes a policy framework, provides financial resources, allows the freedom for innovation and decision making, and sets high expectations for success. Another key ingredient are employees at every level and every school and department who each day commit to excellence and to the support of student learning. Finally, it is necessary to have a community of parents, individuals, private- and public-sector organizations, non-profits, faith-based groups and civic organizations who are involved in and supportive of public education in general, and Greenville County Schools in particular. Nowhere is this community support more evident than in the OnTrack program."
OnTrack is a community initiative focused on ensuring middle school youth stay on track to school success by using an Early Warning and Response (EWR) computer system to alert school teams comprised of faculty, staff, and community agencies when a student's attendance, behavior, or core course performance (ABC's) begins to slip. Once a student is flagged by the EWR, the school teams dig deeper to discover the root cause of the problem and provide wrap around support in partnership with community agencies to help stabilize families and support student success. Funded in part by a Social Innovation Fund (SIF) Grant, OnTrack partners include the United Way of Greenville County, Greenville Partnership for Philanthropy, Building Educated Leaders for Life (BELL), Communities in Schools of Greenville County, Greenville Health System Children's Hospital, and Public Education Partners of Greenville County.
The Graduation Plus initiative drives both student engagement and the development of skills needed for the workforce of the future by providing opportunities for students to graduate with a high school diploma plus industry certification and/or college credits. In fact, almost 500 students in GCS earned industry certifications last year that ensure an average starting salary of almost double the minimum wage. Advanced certifications provide opportunities for even higher wages, while Advanced Placement (AP), International Baccalaureate (IB) and dual credit opportunities allow students to finish high school well on their way to an Associate's or Bachelor's degree. Others aspects of the Graduation Plus framework include ensuring early years' school readiness, expanding and enhancing the study of careers at the elementary level, and increasing opportunities to earn high school credit and explore student interests and strengths in the middle years.
"We are turning the spotlight on these inspiring leaders who are proving that bold and creative approaches to improving student achievement are succeeding in public school systems around the United States," said Lesli Maxwell, an assistant managing editor at Education Week and the executive project editor for Leaders To Learn From. "These district leaders – who too rarely get recognition for their hard work and success – have smart and proven lessons to share about how educators can change the life trajectories of young people even in the face of major challenges."
Under Royster's leadership, the Greenville County Schools' graduation rate has increased from 72% in 2012 to 87% in 2016, a leap of 15 percentage points. During the same period of time, the African-American graduation rate has increased 20 percentage points, to 82%, and the Hispanic rate has grown from 67% to 88%. Additionally, GCS students are outscoring both the State and Nation on the SAT and 90% of the 2016 junior class earned a National Career Readiness Certificate based on WorkKeys testing.
For its fifth annual report on outstanding district leadership, Education Week editors chose 14 leaders from more than 750 nominees submitted by readers, journalists, school administrator groups, and experts in the K-12 field."
Education Week's 2017 Leaders To Learn From are:
Chris Coffelt, Superintendent, Central Decatur Community School District, Leon, IA
Patricia Deklotz, Superintendent, Kettle Moraine School District, Wales, WI
Dolores Gonzalez, Chief Program Officer, IDEA Public Schools, Weslaco, TX
Sharon Griffin, Chief of Schools, Shelby County Schools, Memphis, TN
Walt Griffin, Superintendent and Jeanette Lukens, Director, Project ELEVATE, Seminole County Public Schools, Sanford, FL
John Marshall, Chief Equity Officer, Jefferson County Public Schools, Louisville, KY
Clyde McBride, Director, Career & Technical Ed, Kayenta Unified School District, Kayenta, AZ
Tris Moore, Director, Office of Equity for Scholars & Family Success, Federal Way Public Schools, Federal Way, WA
Cesar Morales, Superintendent, Oxnard Elementary School District, Oxnard, CA
Jim Rollins, Superintendent, Springdale Public Schools, Springdale, AR
W. Burke Royster, Superintendent, Greenville County Schools, Greenville, SC
Bilal Tawwab, Superintendent, Flint Community Schools, Flint, MI
Joseph Williams, Executive Director of Technology, Perris Union High Schools, Perris, CA
What Others are Saying About Dr. Royster:
"Our Superintendent is focused, resolute, and keenly aware of what it takes to help students succeed,"
-Chairman of the GCS Board of Trustees, Dr. Crystal Ball O'Connor
---
"We are so fortunate to have Dr. Burke Royster leading our rather large Greenville County School District. He is indeed a 'Leader to Learn From'. He is an excellent administrator who is also most attentive to the learning growth of every single child in our District. Thank you Education Week for your thoughtful selection."
-Former U.S. Secretary of Education, Richard Riley
---
Careers in health care are one of the fastest growing opportunities for students. Thanks to Dr. Burke Royster, the Greenville Health System (GHS) is proud to have a strong partnership with the Greenville County School District (GCSD) as we continue to build the education and workforce pipeline. Dr. Royster's leadership has been incredible to the success of many initiatives between GHS and GCSD. His willingness to embrace innovative and experiential learning opportunities for his students is to be commended.
- Executive Vice President and Provost, Greenville Health System, Brenda J. Thames, EdD
---
Public Education Partners congratulates Dr. Royster for his well-deserved recognition as an Education Week "Leader to Learn From." Now more than ever, under Dr. Royster's thoughtful leadership, more students are both graduating from Greenville County Schools and better equipped for college and careers. This is great news for Greenville and, given that 10% of South Carolina's students attend Greenville County Schools, great news for our state. Dr. Royster's willingness to engage community partners like Public Education Partners to develop, introduce, and champion innovative solutions to systemic challenges is indeed a leadership trait from which to learn. It reflects his stedfast goal of ensuring all schools, teachers, and students have what they need to thrive through expanding the number of stakeholders committed to strengthening our education sector. We are proud to walk alongside Dr. Royster and again congratulate him for being named a "Leader to Learn From."
- President & CEO, Public Education Partners, W. Ansel Sanders, Ed.L.D.
---
"Dr Royster is an amazing and visionary leader. Under his direction Greenville County Schools has made substantial progress in many key metrics of education, including work force development and achieving significant improvements in graduation rates overall and across all key sub segments. We are very proud of our best practice Community Partnership with Dr. Royster and the Greenville County School System."
-President and Owner, Greenville Drive, Craig Brown
---
---