Posted: Wednesday, September 28, 2016
GCS Maintains Highest Credit Ratings of SC School Districts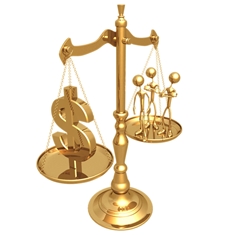 Greenville County Schools has maintained the highest credit ratings for South Carolina school districts based on statements recently released by Standard and Poor's and Moody's rating agencies.
Standard and Poor's has updated and reaffirmed the rating of A-1+, while Moody's has reaffirmed the rating of Aa1. Greenville County Schools continues to have the highest credit rating of any school district in South Carolina.
The reports noted the district's credit strengths, including a growing, sizeable, diverse tax base and local economy; regional economic and employment hub; strong management with conservative budgetary practices and controls; and strong reserves and liquidity levels.
A higher credit rating for the school district, much like a person's own credit rating, results in lower interest costs when borrowing money. The result for taxpayers is lower interest costs for bonds sold to finance the district's long-range school construction program and other school building needs.
---