Kindergarten Registration
We are so excited and ready to register new K5/1st grade students for next school year. The first step is to set up a parent Backpack account. Once you have verified your backpack, look for the "Enroll A New Student" section, and follow the instructions. If you have any questions or need assistance, please feel free to reach out to Sara Taylor. You may email Sara at sartaylor@greenville.k12.sc.us or call directly to 864-452-1209. We are so excited to meet all of our new GATORS.
---
GCSD Virtual Students State Testing Information
Students are required to test on-site at their brick-and-mortar schools of enrollment. Remote testing is not available. Students enrolled in the GCS Virtual Program (GCSVP) will participate in testing on the following dates. Students should arrive at school at 8:00 and testing will begin at 8:30. If you are after 8:15, you will be asked to come on the makeup day. Students will be dropped off and picked up at the front of the building between the gym and front office. There will be a sign where to enter. Parents, please send with your child: chromebook, charger, water, snack, home lunch if wanted, and information notecard. If your child is still testing at lunch time, we will provide them with school lunch if they do not bring a lunch with them. The information notecard should have: student name, emergency contact and number, name and number of who will be picking the student up, any special information we should know about your child. This is the information we will use to contact you when your student is finished. Students typically take around 2 hours to complete the tests. If your student finishes earlier, we will call you. You are welcome to come to the parking lot and wait or we can call you when they are finished. We ask that you not be further than 10 minutes away from the school so your student will not have to wait too long in order to be picked up.

On math day, your child can use a personal calculator if they are in the 6th, 7th or 8th grade. However, they will have to drop their calculator off in the front office by May 19, 2022. Please take their name and phone number on it so it can be returned to you.
ELA Stand-Alone TDA Field Test (Grades 3-8) - April 21, 2022 (Grades 3-5) & April 22 (Grades 6-8)
ELA Session 1 - Writing (Grades 3-8) - May 11, 2022 (Grade 3), May 17, 2022 (Grades 4-8)
ELA Session 2 - Reading (Grades 3-8) - May 12, 2022 (Grade 3), May 18, 2022 (Grades 4-8)
Mathematics (Grades 3-8) - May 24, 2022
Science (Grades 4 & 6 only) - May 25, 2022
The tests will be administered online, so GCSVP students should bring their charged, district-issued device on each test day. Please have your student turn on their device and log in at home at least one day prior to testing to ensure the Chromebook operates as expected. Students are expected to refrain from bringing any electronic device that can be used for communicating, timing, or imaging (e.g., cell phone, smart watch) into the testing location. Electronic devices will be collected by the test administrator before testing and returned after each test session is completed.

Students can access the Online Testing Video Tutorials and the Online Tools Training (OTT) modules to become familiar with the online testing system. Although the OTT looks like a real test, there is no score, there is no time limit, and students may use it as many times as they want. The video tutorials and OTT are accessible on the DRC INSIGHT Homepage at https://wbte.drcedirect.com/SC/portals/sc/ (use the Google Chrome browser on a Chromebook or Windows device) - click on the DRC INSIGHT Online Assessment Tutorial and the SC READY/SCPASS Online Tools Training icons on the lower part of the screen.

Simple Parent Brochures:
SC Ready: https://drive.google.com/file/d/1VxbqZ8ZkBLXZk-07ZWurhOFFkK2w2mTo/view?usp=sharing
SC PASS: https://drive.google.com/file/d/1ZRmsV8nZ4n1F67A1i0-UBCW4zfOpAU2w/view?usp=sharing
To learn more about the SC READY and SCPASS assessments, please visit the SC Department of Education's website:
SC READY - https://ed.sc.gov/tests/middle/sc-ready/information-for-parents/
SCPASS - https://ed.sc.gov/tests/middle/scpass/scpass-information-for-parents/
Student and Parent Resources - https://ed.sc.gov/tests/assessment-information/student-and-parent-resources/

If you have questions, please do not hesitate to contact either Meri Heather Acton (macton@greenville.k12.sc.us) or Jenni Dunagan (gdunagan@greenville.k12.sc.us).
---
Fountain Inn High School Girls Basketball rising 9th graders Interest form
My name is Berkley Thomas, and I am the Head Girls' basketball coach at Fountain Inn High School (FIHS). I look forward to working with you to build up our program! All students zone for FIHS who are interested in girls basketball team please fill ou the interest form. We will begin summer workouts in June, and would love to have you join us before beginning at Fountain Inn. Specific dates/times will be emailed! On Friday, the coaches will be coming to RGS to speak to potential athletes.
I look forward to hearing from all of you. RISE UP!
Coach Berkley Thomas
abcasey@greenville.k12.sc.us
Rod Sadler, Head Boys' Basketball Coach
---
Middle School Curriculum Information
Rising 6th Grade Video Rising 7th & 8th Grade Video
---
Free Tutoring for SC Families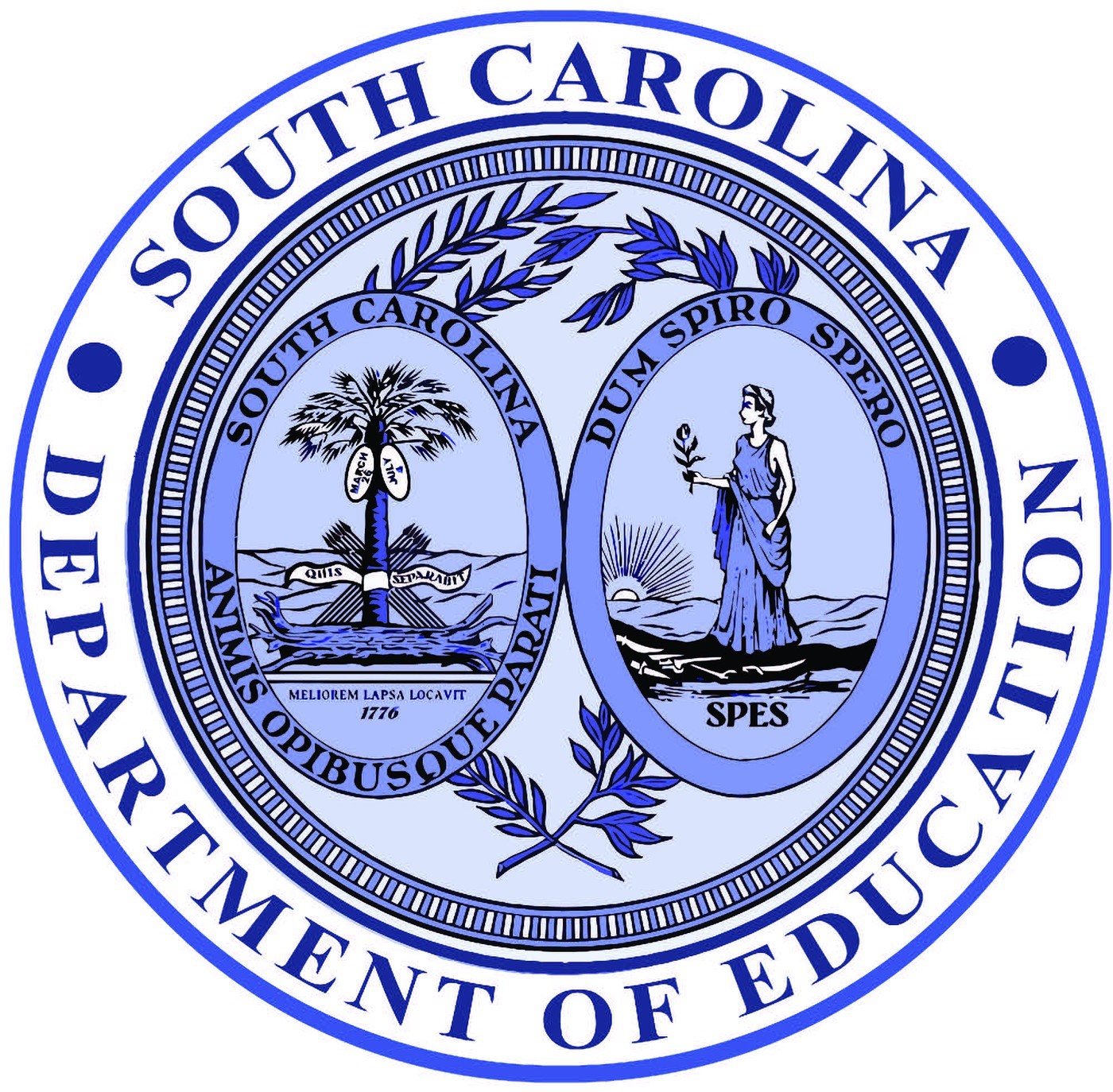 Tutor.com offers free, real-time tutoring for all SC residents. Tutor.com is available 24 hours a day, seven days a week, for English and Spanish speakers. Connect with a tutor on various subjects, such as math, science, language arts, social studies, world languages, computer literacy, and AP courses. Tutor.com offers test prep assistance, skills coaching, and help with specific math and essay-writing questions. Unlock even more features with a Tutor.com account. Creating a Tutor.com account is optional and not required to connect with a tutor.
Visit scdiscus.org to get started. If you don't know the Discus login information, contact discusoffice@statelibrary.sc.gov
Free Tutoring for SC Families
---
COVID information
To better serve our employees and students, GCS has partnered with DHEC and MAKO Medical Laboratories to provide FREE COVID-19 drive-through testing at three sites across the county (Northside Park, MT Anderson, and Fountain Inn High School). These testing sites are restricted for use by GCS employees and students only. While it may be disappointing that spouses, college-age children, parents, and extended family cannot access this resource, restricting it helps ensure a quick turnaround (usually within 24 hours) and a streamlined process for you and our students. Unlike last year's testing clinics provided in partnership with Prisma Health, you do not need to make an appointment, obtain a doctor's order, or present your insurance card to get tested. Just show up, show your GCS I.D. (subs/virtual show pay stub), complete a consent form, and await results. These sites only conduct PCR testing, which is considered the most accurate type of test and is the only one that can be used to secure an early return from quarantine (Day 8 instead of Day 11). The collection involves an interior nasal swab, but not a deep nasal swab.
District Website with Electronic Registration for testing. ATTESTATATION FORM FOR AT-HOME COVID TEST
Free At-Home COVID-19 Tests - Every home in the U.S. is eligible to order and receive 4 free at-home COVID-19 tests. They can be ordered through COVIDtests.gov
or USPS Free At-Home COVID-19 Tests
---
Student Attendance Information
You can find answers to questions you may have regarding your child's attendance here. Please feel free to call our school office for any questions at 864-452-1203
A parent/guardian must fill out this form for ALL absences or it will remain unexcused. Submit This Form For Your Child's Absence.
Doctor's Excuse: Fill out the form AND email a Scanned Doctor's Excuse to asaunders@greenville.k12.sc.us
___________________________________________________________________________________________________________________________________
---
Helpful Links
Click on a graphic below to visit each page
Library Media Center
---